Host, Anderson Cooper 360, CNN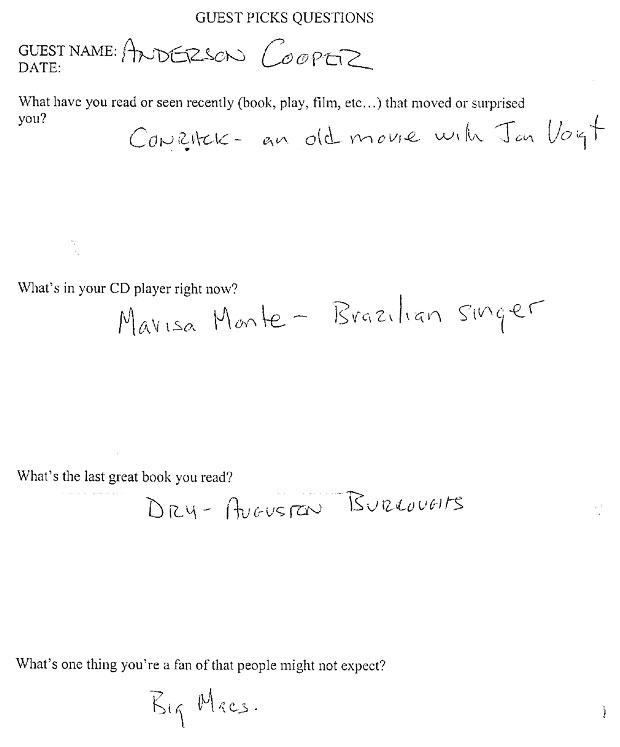 What have you read or seen this fall (book, play, film, etc…) that moved or surprised you?
Conrack – an old movie with Jon Voight.
What's in your CD player right now?
Marisa Monte – Brazilian Singer.
What's the last great book you read?
Dry, Augusten Burroughs.
What's one thing you're a fan of that people might not expect?
Big Macs.