Actor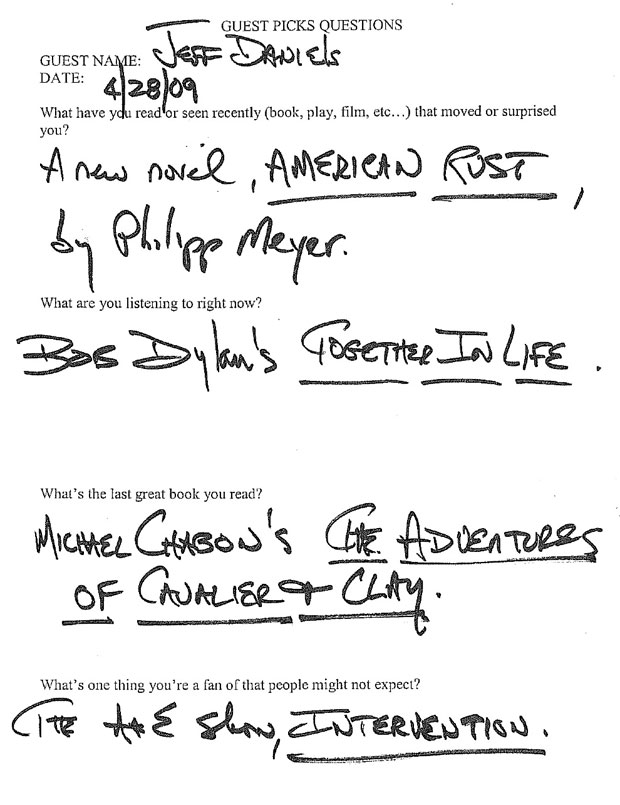 What have you read or seen this fall (book, play, film, etc…) that moved or surprised you?
A new novel, American Rust, by Philipp Meyer.
What are you listening to right now?
Bob Dylan's Together in Life.
What's the last great book you read?
Michael Chabon's The Amazing Adventures of Kavalier and Clay.
What's one thing you're a fan of that people might not expect?
The A&E Show, Intervention.