Chef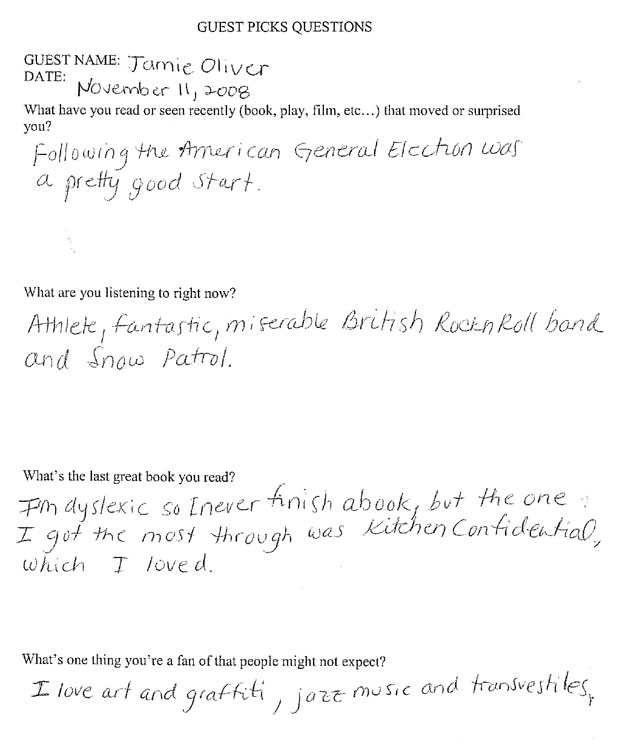 What have you read or seen this fall (book, play, film, etc…) that moved or surprised you?
Following the American General Election was a pretty good start.
What are you listening to right now?
Athlete, fantastic, miserable British Rock'n'Roll band and Snow Patrol.
What's the last great book you read?
I'm dyslexic so I never finish a book, but the one I got the most through was Kitchen Confidential, which I loved.
What's one thing you're a fan of that people might not expect?
I love art and graffiti, jazz music and transvestites