Director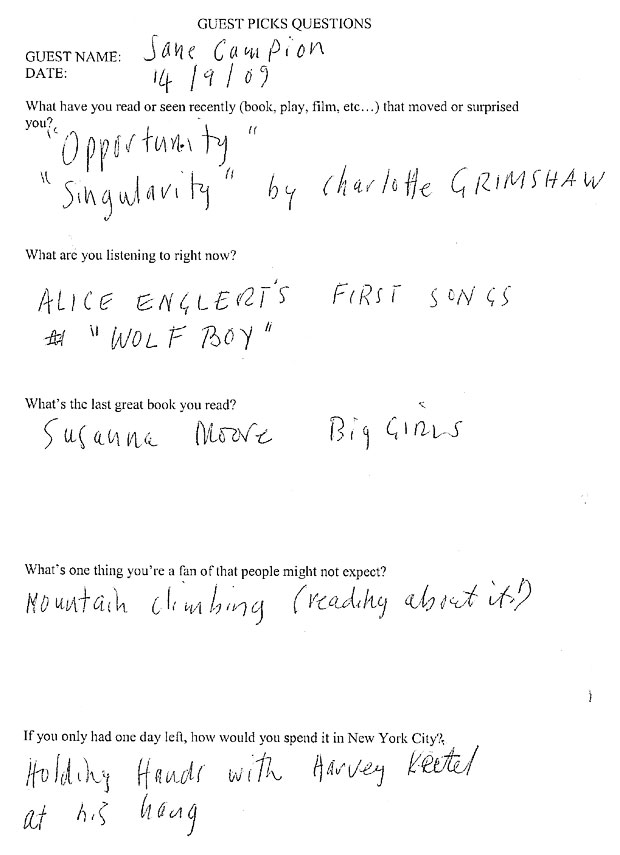 What have you read or seen this fall (book, play, film, etc…) that moved or surprised you?
Opportunity and Singularity, by Charlotte Grimshaw.
What are you listening to right now?
Alice Englert's first songs Wolf Boy
What's the last great book you read?
Susanna Moore, Big Girls.
What's one thing you're a fan of that people might not expect?
Mountain Climbing (reading about it!)
If you only had one day left, how would you spend it in New York City?
Holding hands with Harvey Keitel at his hang.