Choreographer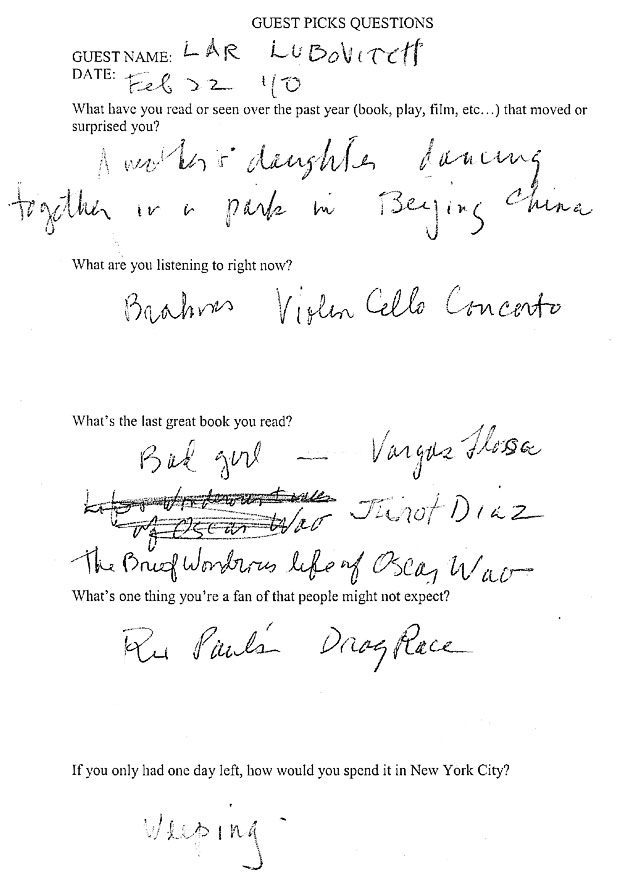 What have you read or seen this fall (book, play, film, etc…) that moved or surprised you?
A mother and daughter dancing together in a park in Beijing, China.
What's in your CD player right now?
Brahms Violin Cello Concerto.
What's the last great book you read?
Bad Girl, Mario Vargas Llosa
The Brief wondrous Life of Oscar Wao, Junot Diaz.
What's one thing you're a fan of that people might not expect?
RuPaul's Drag Race
If you only had one day left, how would you spend it in New York City?
Weeping.