Epitaphs Come to Life in Green-Wood Cemetery Play
In the center of Brooklyn's vast Green-Wood cemetery, actors are bringing characters to life in the moonlight, only to have them die among the gravestones. This happens in the "Spoon River Project," adapted from Edgar Lee Masters' 1915 Spoon River Anthology by Tom Andolora, in which characters tell of their own bleak lives and deaths in a series of poetic monologues. Tickets are still available for Sunday's matinee, which is the final show in the production's 11-performance run.
The play's characters include Searcy Foote, who murders his aunt so he can marry the girl he loves. There's also Deacon Taylor, a member of the Prohibition party, who drinks secretly for 30 years only to die of cirrhosis of the liver. Walter Simmons is a failed inventer, and Tom Merritt is a cuckolded husband.
All four characters are played by the same actor.
The action takes place in a Civil War-era section of the cemetery that has a mausoleum in the background. The "stage" is lit by torches, and the actors, dressed in hoop skirts and tailcoats, carry oil lanterns as they drift around an area that members of the cast and crew call "the ideal setting" for a play about living and dying.
"It's such a great old-style cemetery," said the show's executive producer, Robert Levinstein. "There's great energy."
At least some of that energy comes from forces beyond their control, but not beyond the grave.
"One of my monologues is a character who is shot and killed, and when I finished my last line, which is, 'He aimed and fired at my heart,' I drop to the ground and somewhere in the distance right then were some gunshots," said actor David Michael Kirby.
Kirby said birds have swooped down during the performances and once, because of the humidity, the audience could see the breath of the actors as they delivered their lines.
The plein-air stage means the audience and actors blend together more than in, say, a black-box theater. 
"It's so reminiscent of sitting around a campfire," Kirby said. "Telling stories, singing songs, breaking out into the occasional dance."
The cemetery's president called the play "a natural for Green-Wood" and said he's considering other theater, dance, and music performances for the future.
Click below to see a slideshow of scenes from the play.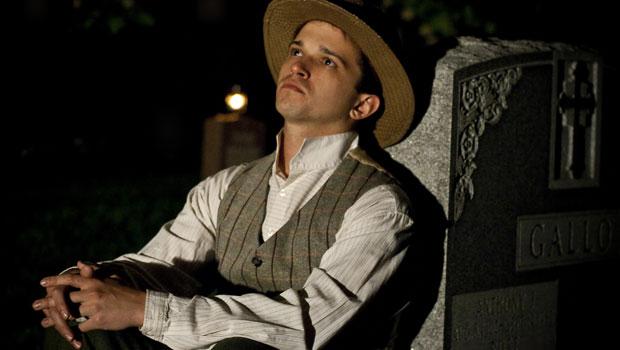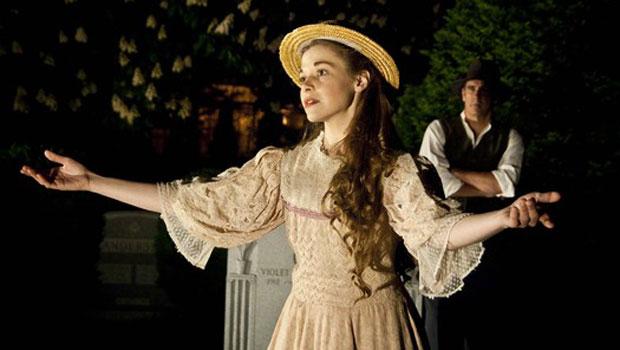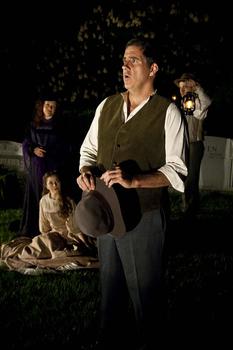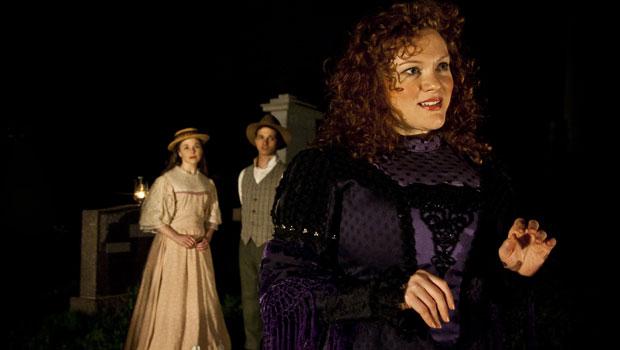 of