At LGBT Gala, Obama Rankles Some Donors with Cautious Stance on Marriage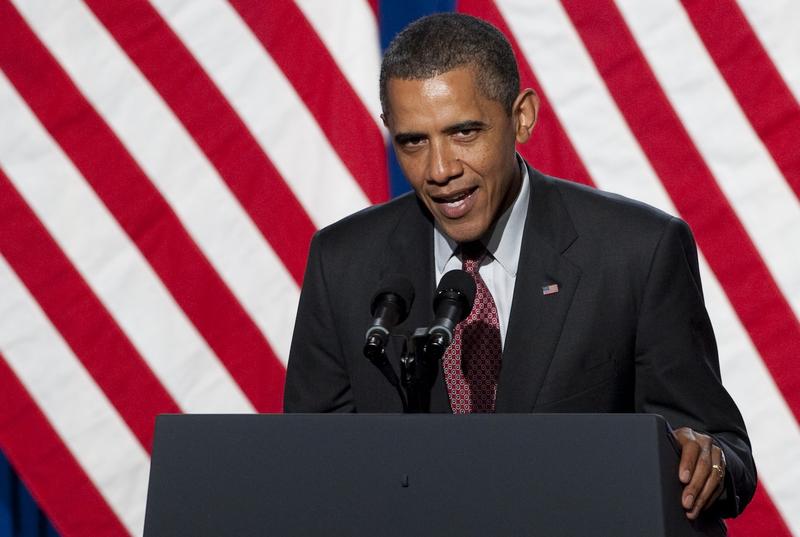 President Barack Obama was met with standing ovations and jeers at a Manhattan fundraiser geared toward LGBT supporters. He emphasized his belief in equality for gay couples, but stopped short of endorsing gay marriage.
"I believe that gay couples deserve the same legal rights as every other couple in this country," the president told the crowd of about 600 supporters, who each paid $1,250 to attend the fundraiser for Obama's reelection campaign.
To that end, he ticked off his administration's record on gay rights, including the repeal of Don't Ask, Don't Tell, and his Justice Department's decision to stop defending the Defense of Marriage Act.
But as he listed these policies, he was interrupted for the first time by members of the crowd yelling, "Marriage, Marriage!" 
Obama laughed off the interruption, and when he addressed marriage directly, Obama did not directly endorse it, which drew still more yells from members of the crowd.
"Traditionally, marriage has been decided by the states," Obama said, pointing to the current deliberations in Albany, as he explained his position. "New York is doing exactly what democracies are supposed to do. There's a debate, there's a deliberation, about what it means here in New York to treat people fairly in the eyes of the law."
At the same time, the president took pains to emphasize—with cautious language—that he understands more pressure from his gay supporters is warranted. "Yes, we have more work to do. Yes, we have more progress to make," he said. "Yes, I expect continued impatience with me on occasion." 
But he ended his remarks by turning to the matter at hand: his need to be reelected. He ended his remarks with a direct appeal, and a veiled promise, to this crowd of gay supporters.
"If you keep up the fight, and if you will devote your time and your energies to this campaign one more time, I promise you we will write another chapter in that story," he concluded. "And I'll be standing right there with you."