Actor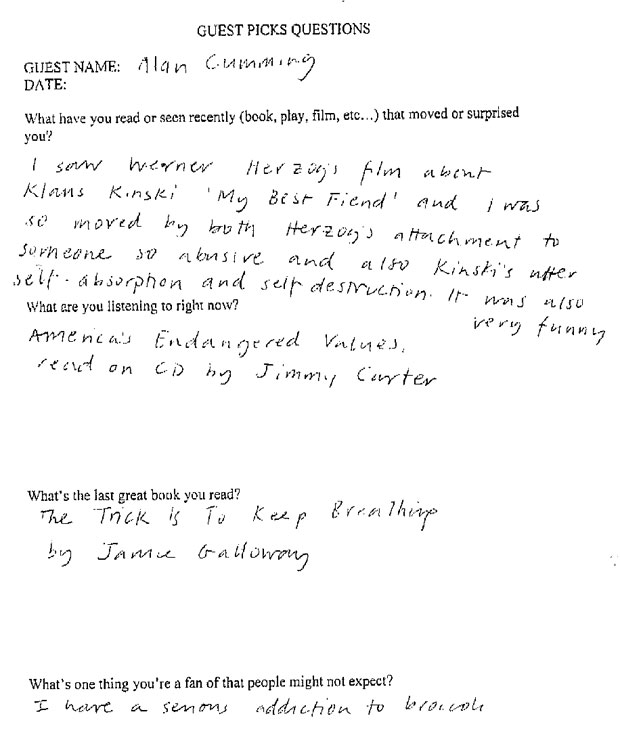 What have you read or seen this fall (book, play, film, etc…) that moved or surprised you?
I saw Werner Herzog's film about Klaus Kinski My Best Friend, and I was so moved by both Herzog's attachment to someone so abusive and also Kinski's utter self-absorption and self destruction. It was also very funny. 

What's in your CD player right now?
America's Endangered Values read on CD by Jimmy Carter.  

What's the last great book you read?
The Trick is to Keep Breathing, by Janice Galloway.  

What's one thing you're a fan of that people might not expect?
I have a serious addiction to broccoli.