Artist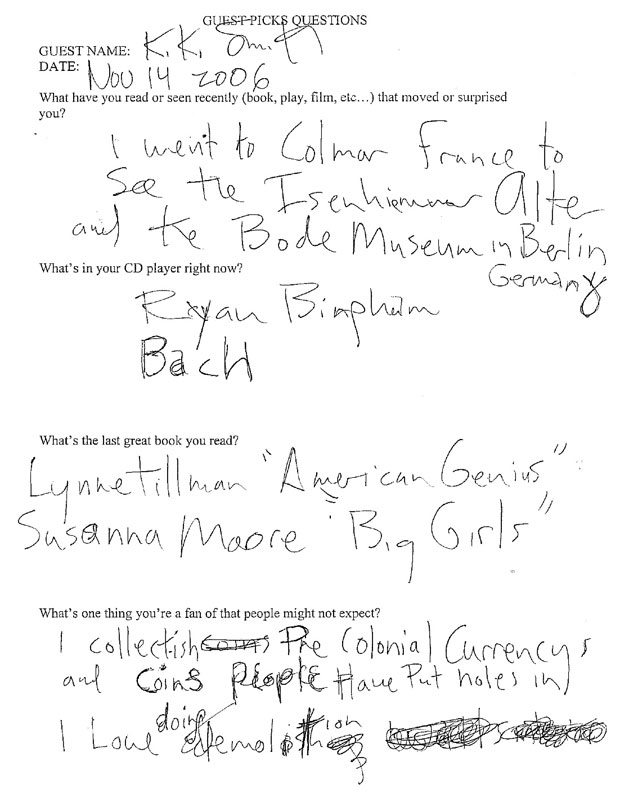 What have you read or seen this fall (book, play, film, etc…) that moved or surprised you?
I went to Colmar, France, to see the Isenheimer Altar and the Bode Museum in Berlin Germany. 

What's in your CD player right now?
Ryan Bingham.
Bach.  

What's the last great book you read?
Lynne Tillman, American Genius.
Susanna Moore, Big Girls.

What's one thing you're a fan of that people might not expect?
I collect pre colonial currencies and coins people have put holes in. I love doing demolition.