Actress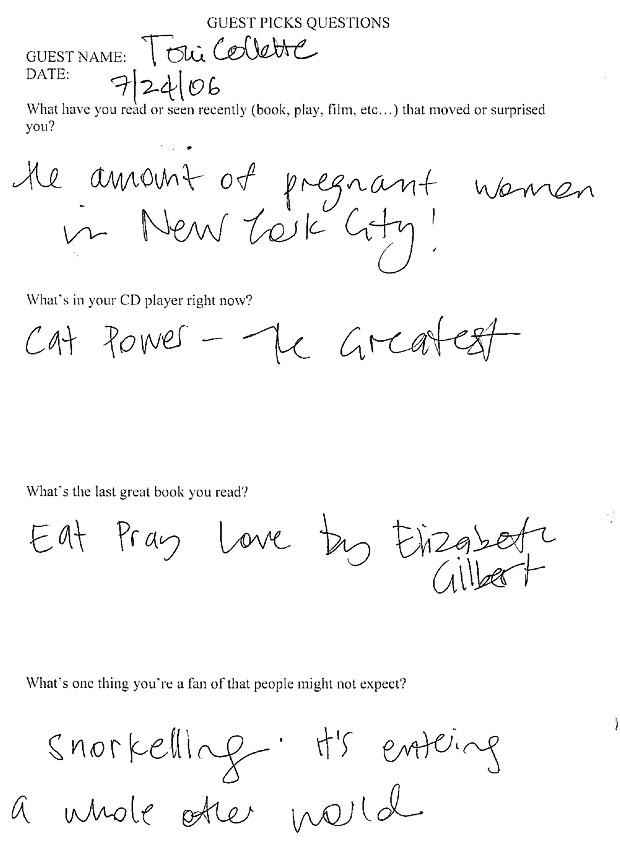 What have you read or seen this fall (book, play, film, etc…) that moved or surprised you?
The amount of pregnant women in New York City!
What's in your CD player right now?
Cat Power – The Greatest.

What's the last great book you read?
Eat, Pray, Love, by Elizabeth Gilbert.  

What's one thing you're a fan of that people might not expect?
Snorkelling. It's entering a whole other world.