Economist, NY Times columnist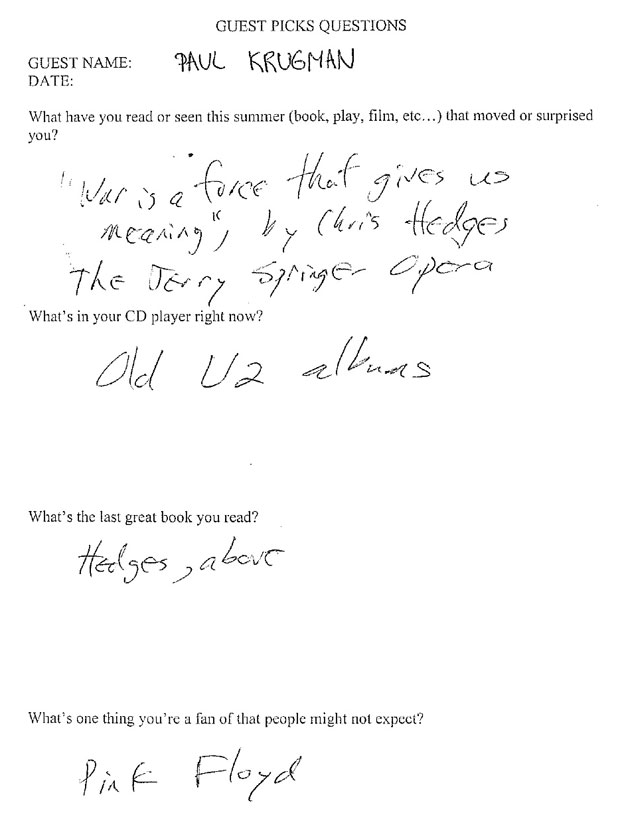 What have you read or seen this fall (book, play, film, etc…) that moved or surprised you?
War is a Force That Gives Us Meaning, by Chris Hedges.
The Jerry Springer Opera.  
What's in your CD player right now?
Old U2 albums.
What's the last great book you read?
Hedges, above.  
What's one thing you're a fan of that people might not expect?
Pink Floyd.