Actor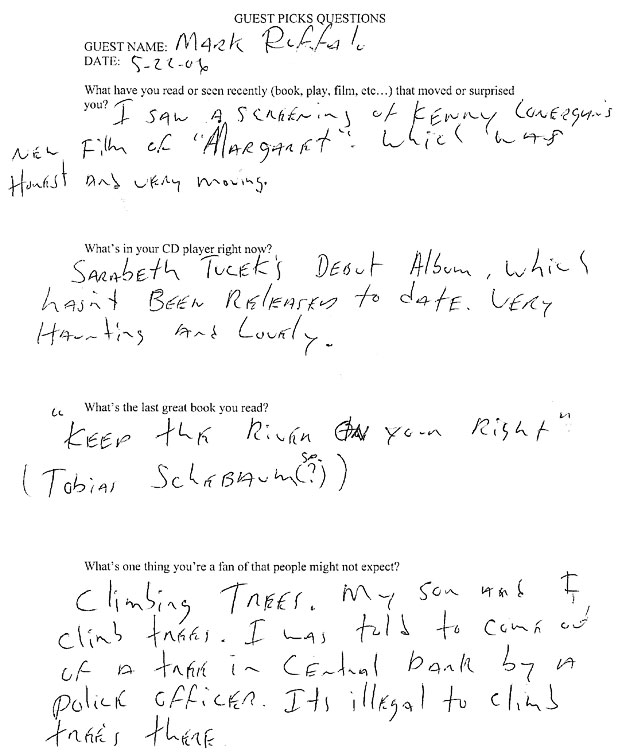 What have you read or seen this fall (book, play, film, etc…) that moved or surprised you?
I saw a screening of Kenny Conergians new film Margaret which was honest and very moving.  
What's in your CD player right now?
Sarabeth Tucek's Debut Album, which hasn't been released to date. Very hauting and lovely. 

What's the last great book you read?
Keep the River on Your Right, (Tobias Schneebaum)
What's one thing you're a fan of that people might not expect?
Climbing trees. My son and I climb trees. I was told to come out of a tree in Central Park by a police officer. It's illegal to climb trees there.