Actress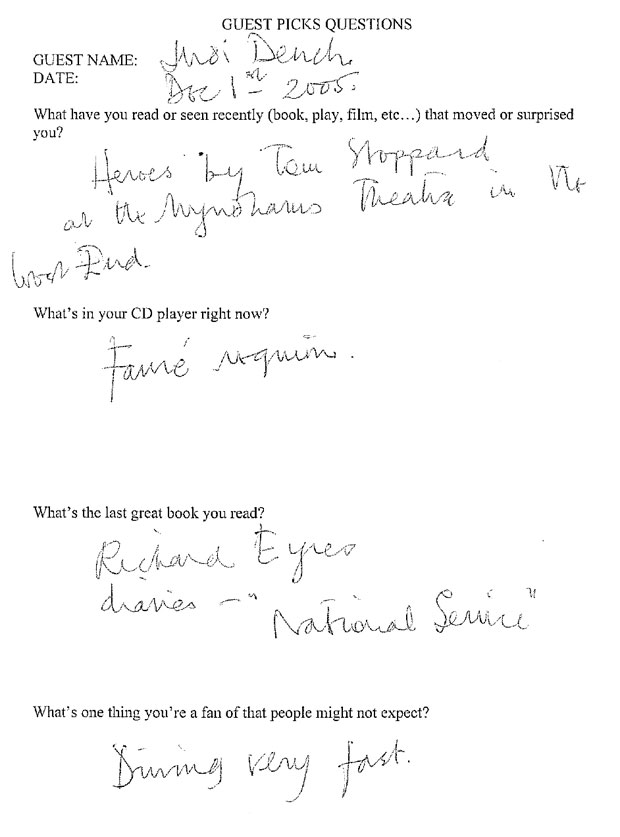 What have you read or seen this fall (book, play, film, etc…) that moved or surprised you?
Heroes by Tom Stoppard at Wyndham's Theatre in the West End

What's in your CD player right now?
Fauré

What's the last great book you read?
Richard Eyre's diaries: National Service

What's one thing you're a fan of that people might not expect?
Driving very fast.