Before guests are interviewed on The Leonard Lopate Show, they are asked to fill out a short questionnaire comprised of four queries. The four questions are:
What have you read or seen this fall (book, play, film, etc...) that moved or surprised you?
What's in your CD player right now?
What's the last great book you read?
What's one thing you're a fan of that people might not expect?
Over the years, a diverse group of guests have come to the WNYC studios and shared their answers to these questions. We've selected our favorites. Enjoy paging through them and then let us know how you would answer.
Barack Obama, then-US Senator, now-44th President of the United States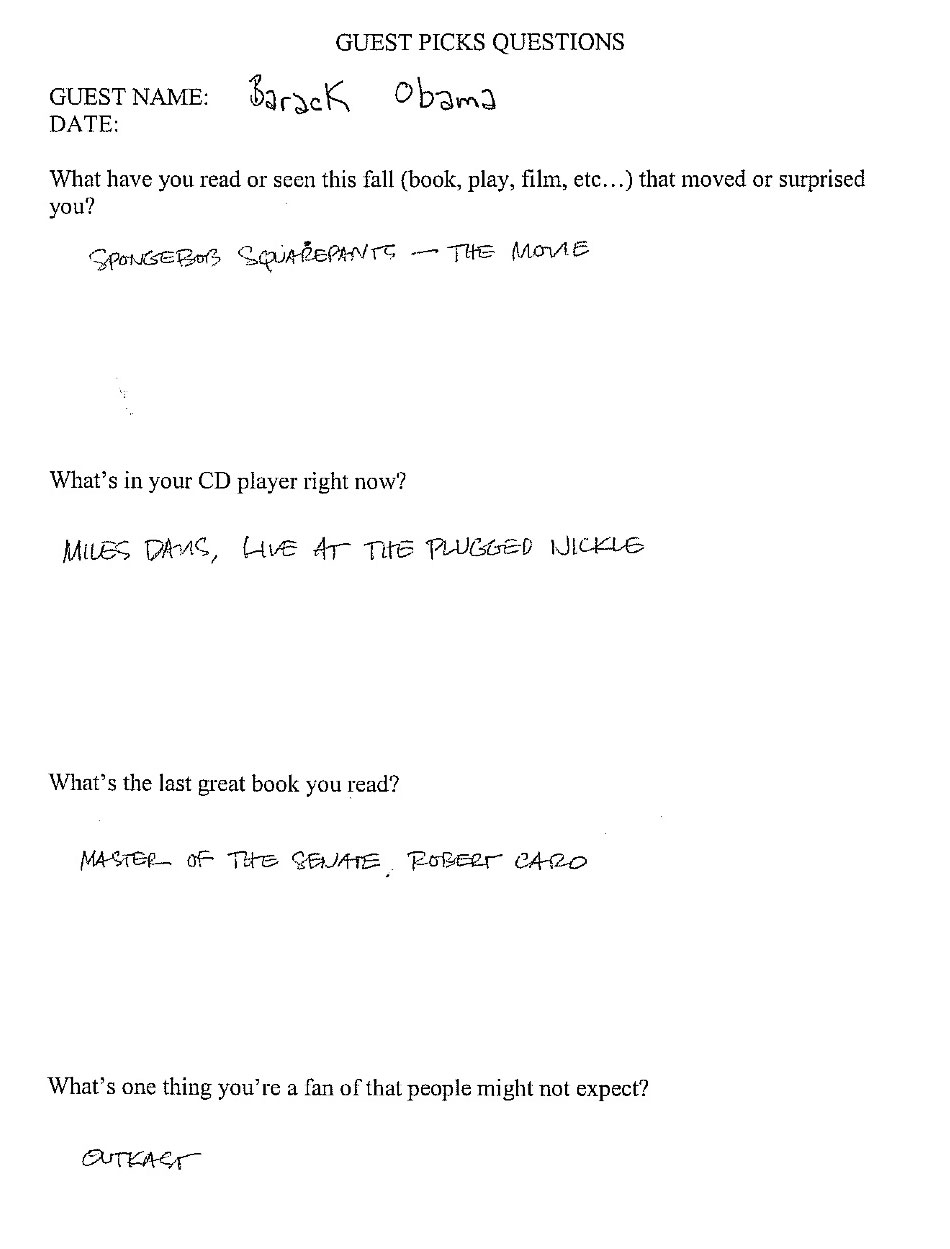 What have you read or seen this fall (book, play, film, etc…) that moved or surprised you?
SpongeBob SquarePants – The Movie

What's in your CD player right now?
Miles Davis, Live at the Plugged Nickle

What's the last great book you read?
Master of the Senate, Robert Caro

What's one thing you're a fan of that people might not expect?
Outkast