Obama to Rally LGBT Supporters While Hedging on Gay Marriage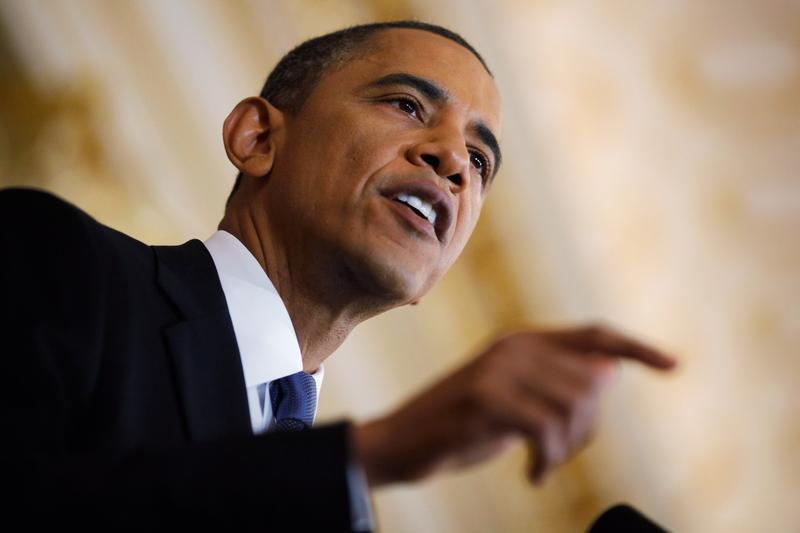 President Barack Obama is holding a LGBT fundraising gala for gay and supporters in New York City Thursday night at a pivotal moment for the same-sex marriage bill in New York.
In the shadow of Albany's deliberations on gay marriage, some 600 supporters from 26 states are expected at the midtown gala hosted by actor Neil Patrick Harris. They're paying at least $1,250 per plate, may be looking for a clearer position on same-sex marriage from the president, whose trying to stoke his base in his quest for a second term.
During his 2008 campaign, Obama ran in support of civil unions, but not gay marriage. The White House has since emphasized that that the president's position is "evolving."
That hedge has drawn jeers from the likes of Andrew Sullivan ("his politics are evolving is more like it"), Anderson Cooper ("The only thing that has changed is his need for a wider audience to vote for him.") and Equality Matters president Richard Socarides ("Stop trying to have it both ways").
An Obama administration official told The Huffington Post on Tuesday that he considers gay marriage an issue to be decided by the states—and that he supports equal protection under the law for gay couples.
White House spokesman Jay Carney was less precise in a press briefing on Monday.
"He's been very clear on his position on gay marriage. He's been very clear on how that position is evolving," Carney said.
And Carney dismissed the suggestion that Obama would declare a new position at the New York fundraiser: "I don't anticipate that," he said.
The LGBT gala is one of three fundraisers planned during the president's evening swing through New York City.