Museums, Artists and Activists Relieved at the Release of Ai Weiwei
The controversial Chinese artist Ai Weiwei was released on bail on Wednesday after he confessed to tax evasion. The news has come as a relief to many artists, public officials, museums and fans.
 "Today's reported release of Chinese artist Ai Weiwei is cause for optimism even as many disturbing questions remain about the circumstances surrounding his detainment," said Mayor Mike Bloomberg in a statement to the public. Last month, the Bloomberg administration unveiled Ai's outdoor work "Circle of Animals/Zodiac Heads" at the Pulitzer Fountain in front of the Plaza Hotel.
The Chinese State Media news agency reported Ai's release on Wednesday citing the artist's good attitude, willingness to pay his allegedly evaded taxes and poor health as factors for his release. The release was confirmed after the artist texted his lawyer Liu Xiaoyuan and made contact with a handful of close friends and members of the media. Images later surfaced of the artist entering his studio in Beijing.
Ai has, however, made only brief public statements as of yet — "I'm released, I'm home, I'm fine," he relayed to The New York Times — and has denied interviews on account of being out on bail.
"We are greatly relieved to learn that Ai Weiwei has been released," said Richard Armstrong, the director of the Solomon R. Guggenheim Museum and Foundation. The Guggenheim's petition demanding that the Ministry of Culture of the People's Republic of China release Ai got more than 143,000 signatures. "The Guggenheim's support for Ai Weiwei during his detention has been part of a broader initiative that involved museums and individual artists around the world."
Among these museums is London's Tate. Its Tate Modern gallery recently exhibited Ai's "Sunflower Seeds" sculpture in The Unilever Series: Ai Weiwei.
"We are pleased to hear that Ai Weiwei has been released on bail and has returned home," the museum said in a statement. "We await further details regarding his situation, his well-being and that of his associates."
The Asia Society is finalizing preparations for an exhibition opening on Wednesday that will feature Ai's photography.
"As an artist, his work stood for individual expression and we hope his release has delivered a new promise of creative potential for him and other artists there," said Melissa Chiu, the museum director for the Asia Society.
The gallery that helped to install Ai's "Zodiac Heads" in front of the Plaza (pictured at right), AW Asia, agreed.
"On behalf of so many around the world, we are relieved about reports that Ai Weiwei has been released and is finally able to rejoin his family," said Larry Warsh, the gallery's founder. "I know his son will be so happy to hug him."
Phelim Kine of Human Rights Watch was less enthusiastic about Ai's situation, as it still remains unclear what the future of his case will hold. Ai was never formally charged with tax evasion or any other breach of law.
"His circumstances remain uncertain and the Chinese government will remain unrelenting in trying to silence him and others like him," he told WNYC Host Brian Lehrer.
Kine identified the circumstances of Ai's arrest as "extremely questionable" and offered up an alternative explanation for Ai's detention.
"He is someone who is really symbolic of the absolute disregard for rule of law and for due process in China," he said, describing the Chinese government's recent wave of oppression as a "proactive assault on civil society" in reaction to this year's uprisings in the Middle East and North Africa. "The fact that Ai Weiwei has been released — under which circumstances we're not sure yet — is actually as a result of the fact that there has been massive international support and revulsion about his detention."
Joshua Markel, who had organized one such show of support that was scheduled to occur on Thursday in front of "Circle of Animals/Zodiac Heads," said the vigil had been canceled. But he said that Ai's release does not mean "that there isn't a lot to be said about his particular case and repression in China."
Artist Boris Rasin agreed that there were still plenty of questions to be answered.
"I think it's a lot of people making a big noise about one person," he said. "It doesn't really solve the political prisoner issues in China at all. But, I think Ai Weiwei is really a great artist. So I'm happy to see him free."
Painter Melissa Reed heard the news of Ai's release in front of the Plaza hotel and "Zodiac Heads."
"I think as an artist that cares about the world – and we all should – it's incredibly vital that we all speak out today in the world," she said. "He has to keep speaking from the heart. We have to live from the heart, no matter what. I think that it's wonderful that he was released, and perhaps if we all focus our energies in a positive way, he'll be able to continue to speak out."
A report in the Wall Street Journal suggested that Ai's ability to speak out will be limited in the near future - the terms of his bail prohibit communication with media and through Twitter for at least a year.  
Arts critic Lee Rosenbaum, who blogs as CultureGrrl at ArtsJournal.com, took note of these limitations.
"Freedom of expression is essential to an artist's work," she said. "Although his body may have been released, his mind and creative spirit are still in detention."
She echoed the sentiments of others in the artist and activist communities, however, in predicting that Ai may not be silenced by the Chinese government. "I suspect that after a period of physical and mental recuperation from his ordeal, this irrepressible, resilient artist may somehow find a way yet again to make himself heard and understood," she said.
This week also marks Chinese Premier Wen Jiabao's tour to Europe where he will make stops in the United Kingdom, Germany and Hungary. Although there has been speculation as to the coincidental timing of Ai's release, there has been no confirmation of the two events' connection.
The Chinese Consulate did not return WNYC's calls for a statement.
Click below to see a preview of Ai Weiwei: New York Photographs 1983-1993 opening at the Asia Society on Wednesday.
With additional reporting by Julia Longoria
Updated 6/23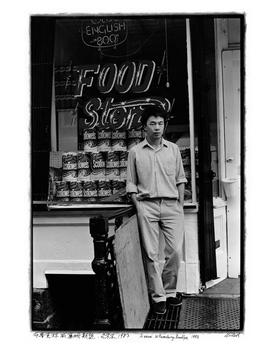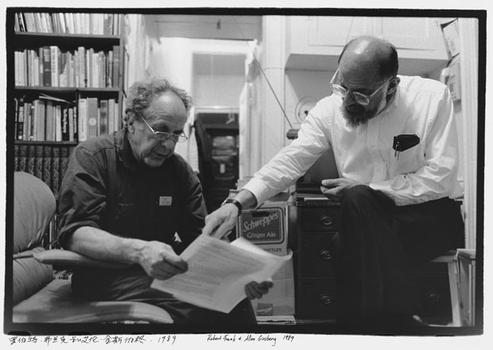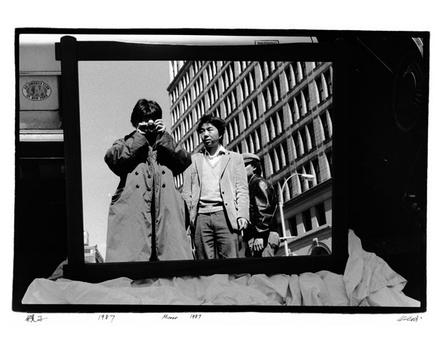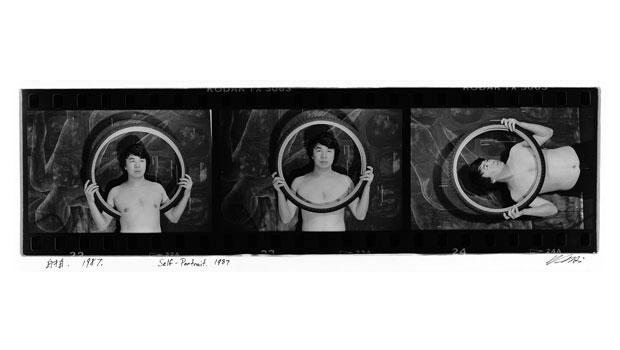 of