With Budget Deadline Looming, Advocates Keep Pressure on Mayor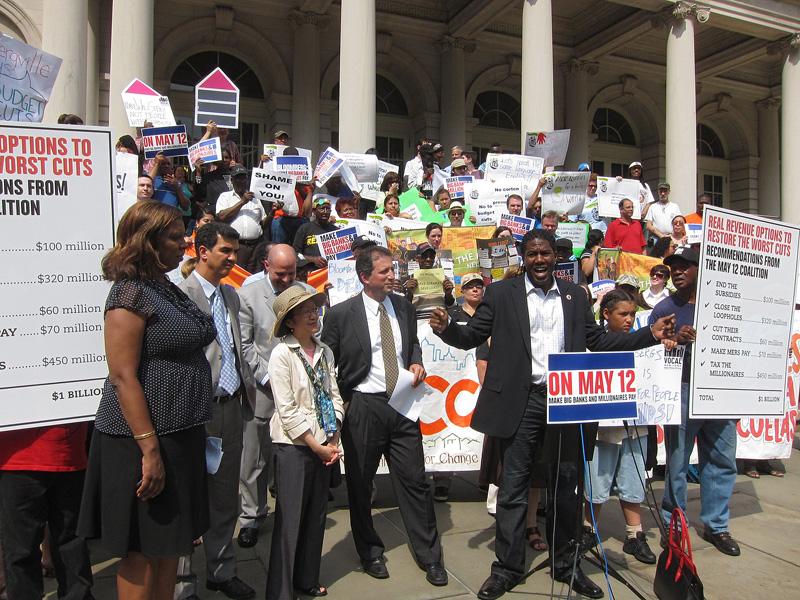 With the June 30 budget deadline looming, more than 100 advocacy group members gathered on the steps of City Hall on Tuesday to urge Mayor Michael Bloomberg to scale back cuts they say would devastate the city's social safety net.
The group called on the city to consider new revenue options, including ending subsidies to large banks, reducing the city's spending on contracts, adopting recommendations by the city's Independent Budget Office, and enacting a more fair tax code.
About 10 members of the City Council, most of them from the chamber's Progressive Caucus, were on hand to lend their support.
"We can't continue to balance this budget on the backs of those that are those vulnerable," said Councilmember Melissa Mark-Viverito. "We still have time to implement some of these decisions that are going to be beneficial to the majority in the city and that's the type of leadership we demand of our mayor.:
A mayoral spokesman disputed some of the group's proposals as unrealistic, and did not comment on others.