Remembering the Big Man, Clarence Clemons
The saxophone player for Bruce Springsteen's E Street Band, Clarence Clemons, died in Florida from complications of a stroke on Saturday. He was 69.
The Norfolk, Virginia native moved to New Jersey in his 20s and soon after started playing with the E Street Band and Springsteen.
"Clarence lived a wonderful life," said Springsteen on his Web site. "He carried within him a love of people that made them love him. He created a wondrous and extended family. He loved the saxophone, loved our fans and gave everything he had every night he stepped on stage. His loss is immeasurable and we are honored and thankful to have known him and had the opportunity to stand beside him for nearly forty years. He was my great friend, my partner, and with Clarence at my side, my band and I were able to tell a story far deeper than those simply contained in our music. His life, his memory, and his love will live on in that story and in our band."
In addition to the E Street Band, Clemons performed with the Grateful Dead, Aretha Franklin, Roy Orbison and Jackson Browne. He also had his own bands called the Temple of Soul and The Red Bank Rockers.
Below, Bruce Springsteen gives a rousing introduction -- "Give me a C-L-A-R-E-N-C-E' ... What's that spell? -- to the Big Man:
Lady Gaga's video for "The Edge of Glory," which debuted this week, features Clemons:
Below, the Big Man (so-called for his 6-foot, 5-inch frame) plays his famous "Jungleland" live in 2009:
Check out a slideshow of Clemons below: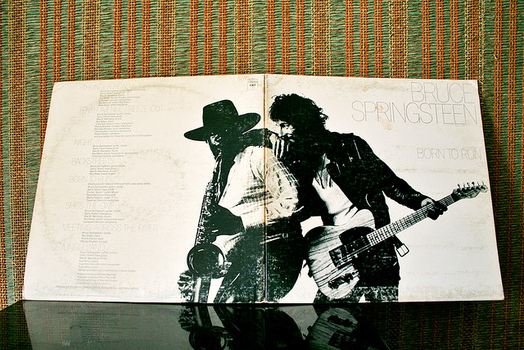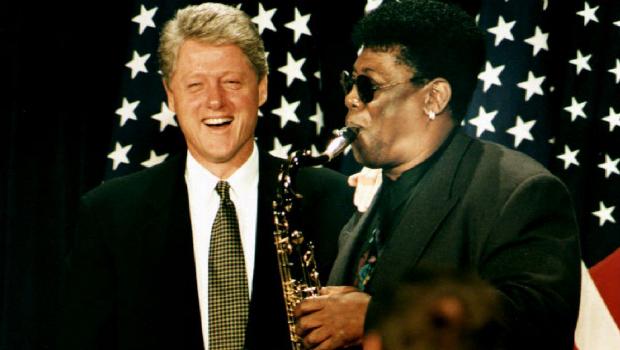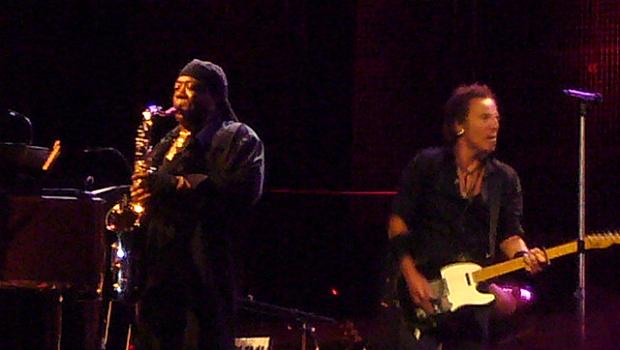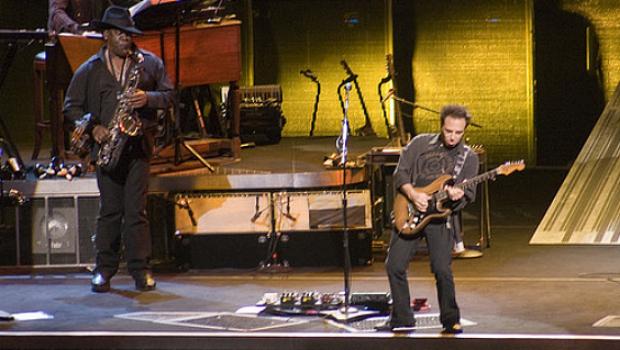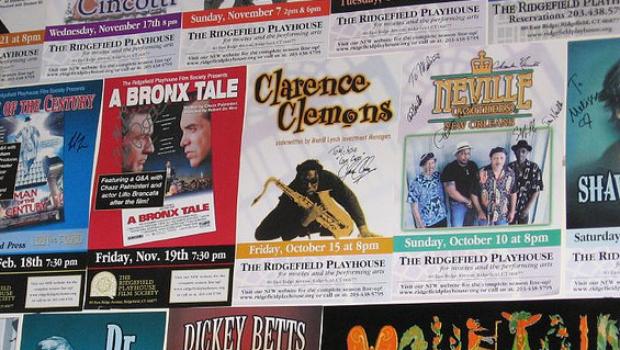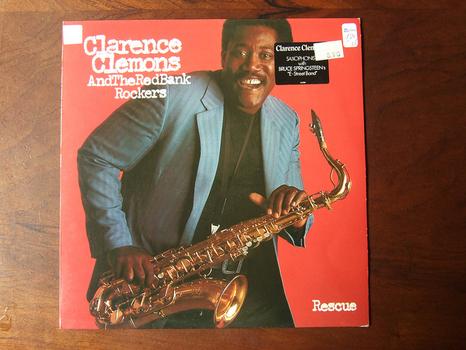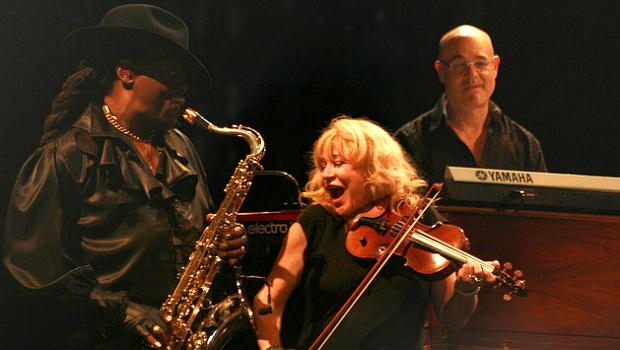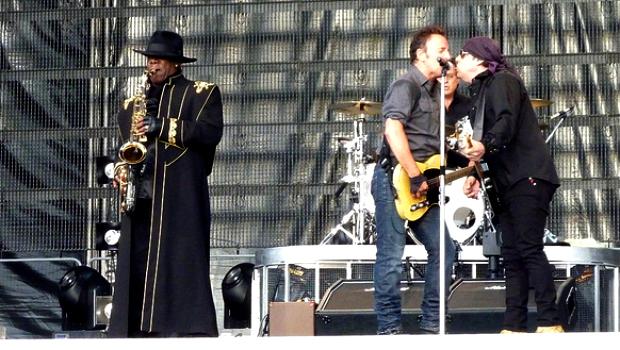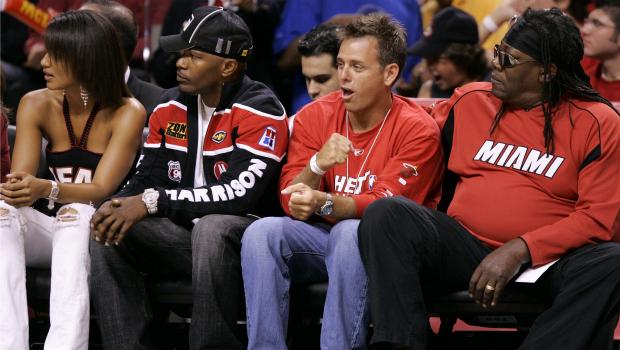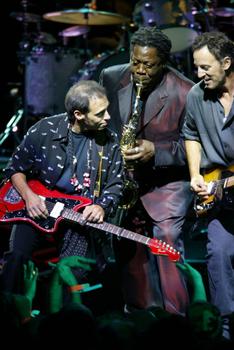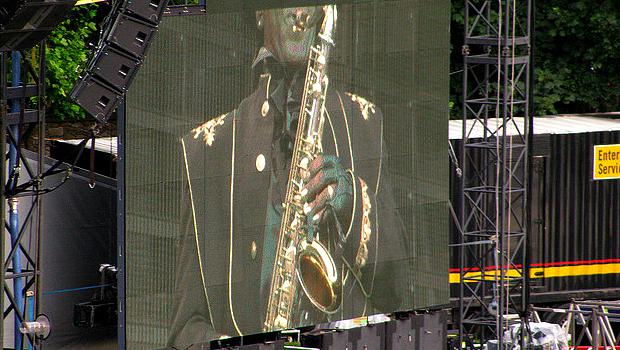 of