Concession Confessions: Eating Like a King at Rockaway Beach in Queens
It's time to disregard your mother's advice about waiting 30 minutes between eating and swimming. Because at that rate, you may never take a dip in the ocean at Rockaway Beach in Queens. This summer, the boardwalk offers a new all-star lineup of gourmet eats for beach-going epicures.
The first batch of vendors at Rockaway Beach opened for business over Memorial Day weekend. Up to 20 more mobile food units will be opening on July 4 to improve upon the beach's more traditional hot dog and ice cream cone fare. Three snack bars, one of which features BabyCakes NYC, Rockaway Taco and Motorboat & the Big Banana, are already open for business.
"You'll see a lot of familiar offerings like frozen bananas, burgers, fries, ice cream and, of course, our waffles and donuts," said Erin McKenna, founder of the vegan bakery BabyCakes NYC, which has a stand on 96th St. "Many of us don't necessarily want to bring anything out of the ordinary to concessions. We just want refine it and make it as perfect and delicious as possible."
Rockaway Taco and Motorboat & the Big Banana have stands beside BabyCakes NYC, creating a culinary trifecta in one gourmet beach food bar. At its boardwalk location, Rockaway Taco will be serving up a menu of selected items including flautas (pictured right) made with steamed tortillas, fresh cabbage and homemade pickles.
"We tried to keep it as simple as possible to keep it as fresh as possible," said Andrew Field, who owns Rockaway Taco with David Selig.
Selig and Field, who are overseeing the new concession venture, said they decided to take on the project after the previous concessionaires' contract expired last summer. Plus, the past 15 years of beach eats were "toxic sort of food items," according to Field.
In November, the pair won an eight-year bid to develop food, concessions and "perfect beach snacks" at Rockaway Beach.
At Motorboat & the Big Banana, Jean Adamson, who is one of the owners of Vinegar Hill House, and Lindsay Robinson, of Bonita and Diner fame, are kicking more traditional beach eats up a notch. Half of its concession stand will be Motorboat fry-shack eats — including french fries in paper boats with fresh tartar sauce and fried shrimp with creole sauce, with the option of turning anything into a sandwich. On the Big Banana side of things, beach visitors can chow down on chocolate-dipped frozen bananas topped with peanuts, pretzels and toasted coconut.
Coming soon to Rockaway Beach will be La Newyorkina, which will offer paletas, or Mexican popsicles, in mouth-watering flavors such as mango-chile, horchata and cucumber-lime. Veggie Island, which is open on 96th St., will cater to the health-conscious with fresh produce and fruit smoothies. For those looking to spice up their summers, Thai Rock and Ode to the Elephants are open on 92nd and 97th Streets and will offer up eats including Thai burgers and curries. P&H Soda Co. will sell its all-natural ginger, pineapple, hibiscus, cream and lime sodas. Seasonal flavors such as lemon verbena and cherry will be featured this summer, as will the RBC, or Rockaway Beach Club, a pineapple hibiscus soda with lime.
Another stand-out among the specialty stands is Rippers, located near 86th St., which will serve up classic beach eats with a twist. This eatery is the brainchild of a partnership among the Brooklyn eateries Roberta's, the Meat Hook and Michelle Cortez of Savoy. In addition to an extensive menu featuring grass-fed beef hamburgers and hot dogs, this venue will also feature a pro-shop that will sell towels, flip-flops and other beach essentials. (Both Field of Rockaway Taco and Adamson of Motorboat & the Big Banana said they were big Rippers fans.)
At Caracas Arepa Bar, which shares a shed with Blue Bottle Coffee on 106th St., beachgoers can enjoy Venezuelan-style arepas (pictured left) and empanadas.
"So far the beach experience has been amazing," said the eatery's manager Georgiana Condric.
Field agreed: "To have an arepa on the sand, that's how you do it in Venezuela."
New snack bars will also be located on 106th St. and on 86 St. in brick-and-mortar concession buildings like the existing open one on 96th St. Freestanding food units such as DiCosmo's Italian Ice will also be stationed along the boardwalk and on the beach. Some of the stands will also sell each other's products, like Rockaway Taco, which will be offering up P&H Soda Co. drinks.
Despite the vendors' immediate success — beachgoers have been flocking to the newly opened stands — there are challenges to doing business on the beach, according to the restaurant stands, including delayed permits and poor weather decreasing sales. The most significant barrier is overcoming the lingering stigma associated with Rockaway Beach food options of yore. Crowds of locals still arrive toting coolers filled with food from home, bypassing the vendors altogether.
Still, many restaurant stands agree that the Rockaway Beach community has been welcoming to the beach's newest additions.
Over at Thai Rock, which is owned by the husband-and-wife team Robert and Metta Kaskel, the locals have been a vital ingredient to the restaurant's success.
"They've reciprocated just beautifully and wonderfully," said Robert Kaskel.
In the last two weeks, the couple has managed to open both a new concession stand and a year-round restaurant on the beach, with the latter occupying the space of a defunct restaurant and night club. Featured on the restaurant's menu is a bevy of home-cooked, signature Thai dishes including sour chicken wings, five-star chicken, dumplings and curry pots. Visitors to the restaurant's walk-up window can enjoy homemade dumplings and ginger-ale, Thai iced tea and coffee and even some of DiCosmo's classic italian ices. Thai Rock is also operating as a live music venue, serving up everything from jazz to rock 'n' roll.
"We've got a ... tremendous array of talent that's coming through the doors," said Robert Kaskel. "Now that the weather has been getting better it's been getting busier and busier."
Erin McKenna of BabyCakes NYC seconded Kaskel.
"There are a lot more people braving the long A train ride to check out the boardwalk makeover," she said. "And it seems like each weekend it's getting a bit busier than the last."
The long commute is, of course, relative. Unlike the Hamptons, the Cape, or many other summer beach destinations for New Yorkers, Rockaway Beach is just a subway ride away from the city.
"It's a beautiful beach," said Field. It's a great neighborhood. Incredible afternoon to be had."
Currently, the new food stands at Rockaway Beach are seasonal, but, year-round initiatives are being considered. Come winter, said Field, "people still need to eat."
To see images of some of the new food up for sale, check out the slideshow below.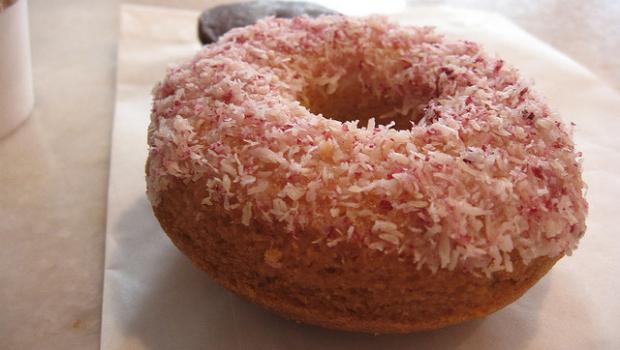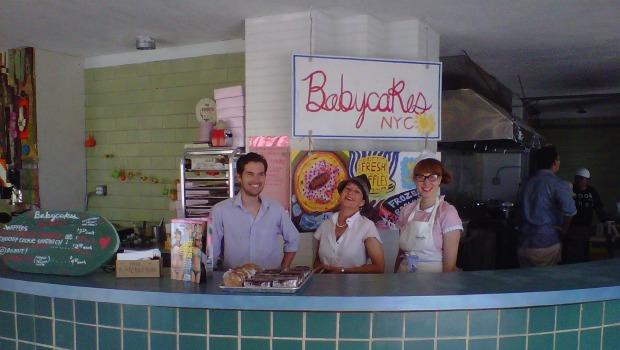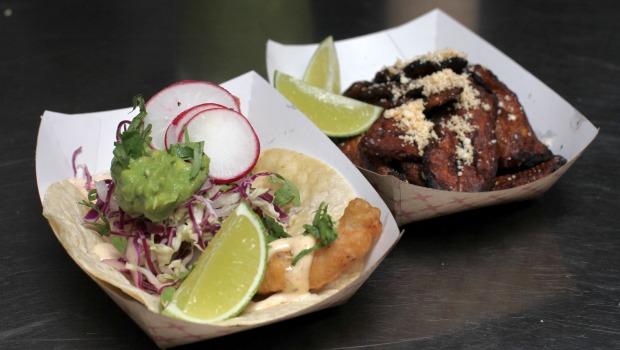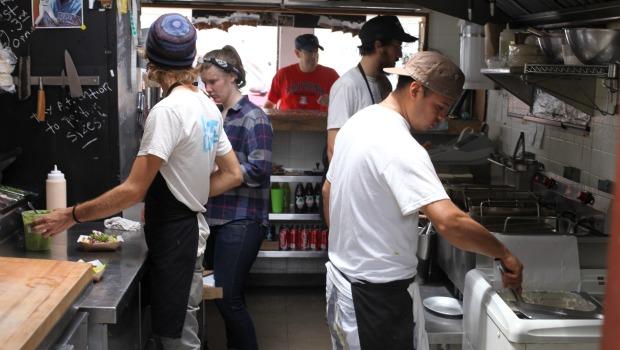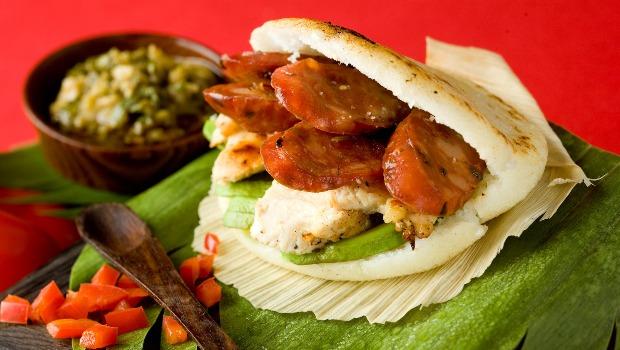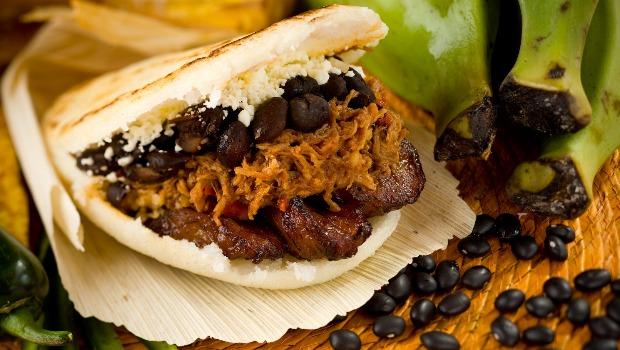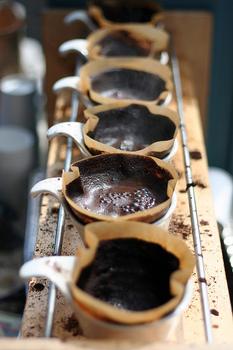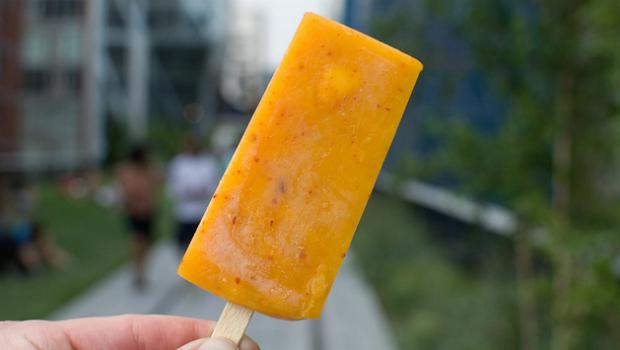 of