Pianos Pop Up around City Street Corners and Parks
Any desire for a quick round of "Heart and Soul" on your lunchbreak? Can do. Sixty decorated uprights and 28 grand pianos will be set up on street corners and parks across the city's five boroughs on Saturday as part of "Pop Up Pianos." The public art and music program, run by the Sing for Hope organization, is now in its second year.
Dilapidated pianos donated to the program were restored by the project's resident piano technician, Fred Patella, and then decorated by a host of volunteer artists, including big names like Diane Von Furstenberg and Isaac Mizrahi, who add their personal touches to the ebony and ivory. 
The program ends on July 2, at which point the pianos will be tuned up and donated to area schools and hospitals.
Check out a slide show of the New York City Housing Authority Youth Chorus kicking off the pianos program in the Financial District with a performance below.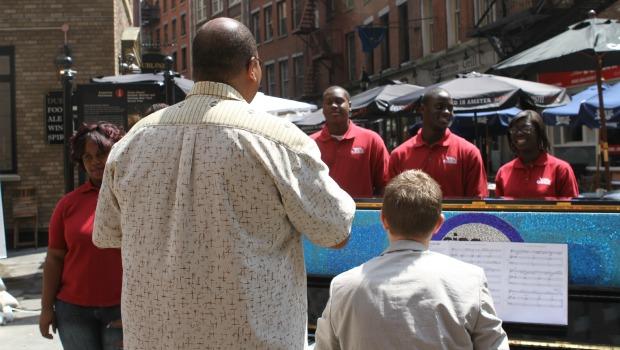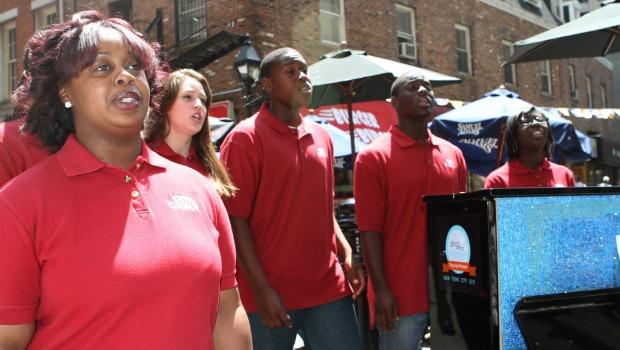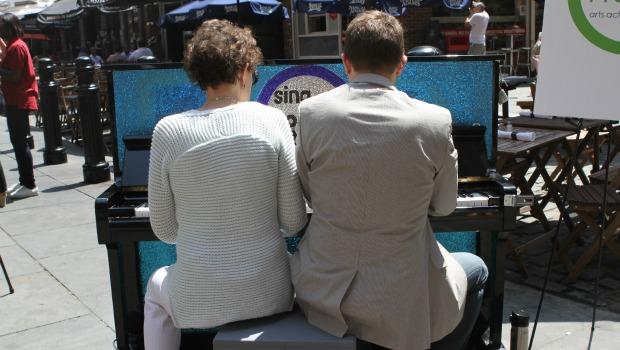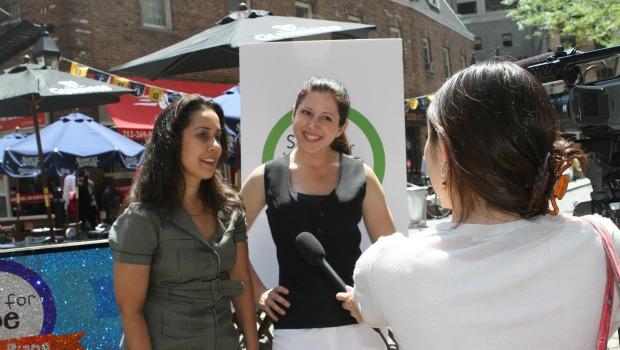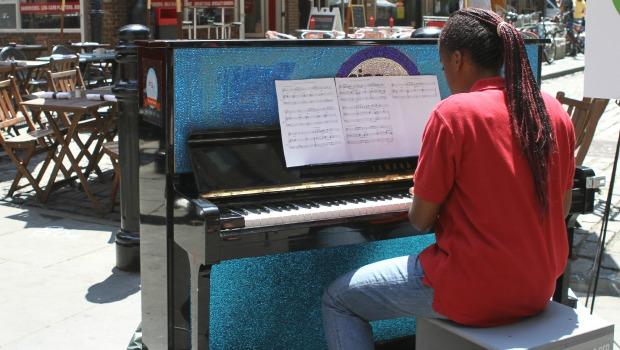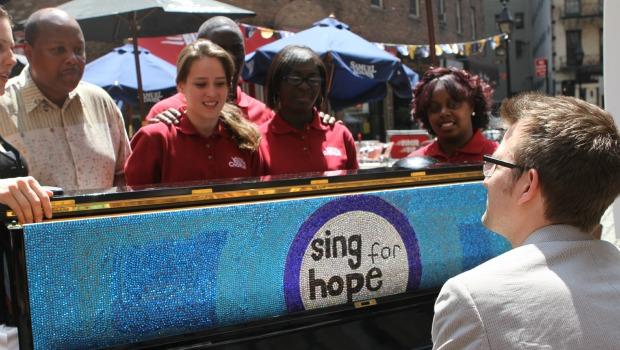 of