Pickles, Turntables and Graffiti at El Museo del Barrio's 'Bienal' of Latino Art
Trophies made of tire, a can of pickles spinning on a turntable, two gigantic pop-up books and walls covered in graffiti. These are some of the pieces featured in "El Museo's Bienal: The (S) Files 2011" an exhibit that opened on Tuesday at El Museo del Barrio in East Harlem.
The exhibit presents work by 75 contemporary Latin American, Latino and Caribbean artists who have been involved in New York's street art movement.
Argentinean artist Daniel Gonzalez created large inflatable pop-up books that adorn the museum's facade. He explained that the idea of the piece is to transform the square into a permanent block party. The books have flowers that inflate and deflate in a rhythm.
"It's like the museum's breath," Gonzalez said.
Nuyorican artists highlighted in the show include sculptor Carlos Mare Rodriguez, whose pieces transform graffiti letters into metal sculpture. Rodriguez was born in Spanish Harlem, was raised in the South Bronx and spent many years as a graffiti artist on the New York subways.
"I can speak of the Latino New York experience, especially through the lens of the urban hip-hop culture," he said.
Several artists featured in the show were inspired by New York, but also by their native countries. Painter Priscila de Carvalho has an installation that merges the slums of her native Brazil with the suspended train tracks of Long Island City, where she is based.
"There is [the] everyday commute, transfer from one place to the other, as well as coming from Brazil," she said. "Living here has all this kind of idea of moving constantly, ever changing and trying to find, you know, your place in life."
New Yorkers hanging out in cafes were the living models for Mexican artist Felipe Galindo. His work features collages of everyday objects, like napkins and coffee cups.
"I come from a country where we don't have as much variety of different people from all over the world like New York," he said. "So, in a sense, I was feeling in New York like I was in a movie set."
El Museo del Barrio's sixth biennial of cutting edge Latino art is showing through January 8 at the museum and at several other locations, including the BRIC Rotunda Gallery, Chashama at the Donnell, the Lehman College Art Gallery, the Northern Manhattan Arts Alliance, the Socrates Sculpture Park and at the Times Square Alliance.
Admission to the museum on Tuesday night is free, as part of the Museum Mile Festival.
Click below to see a slideshow of art in the show.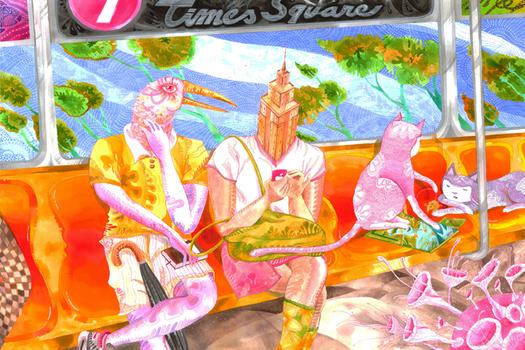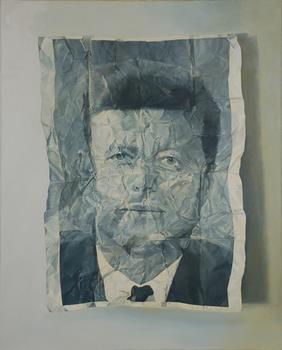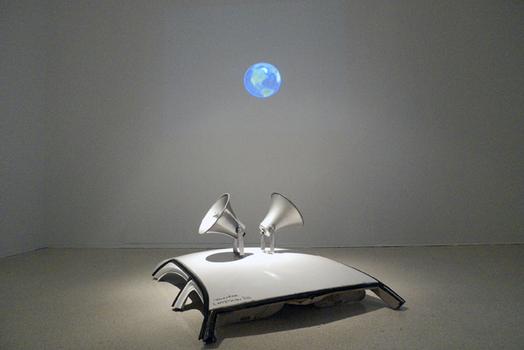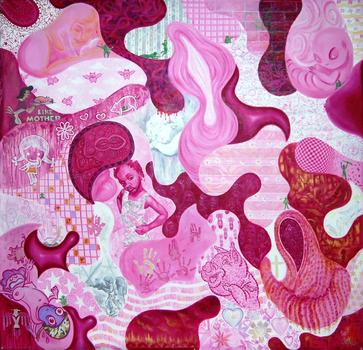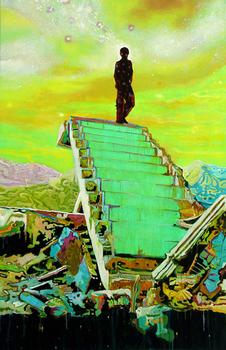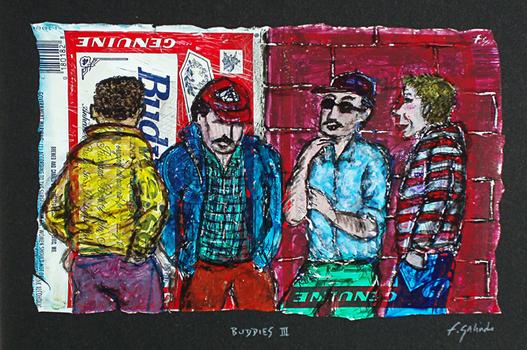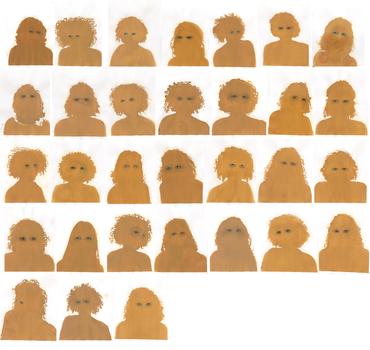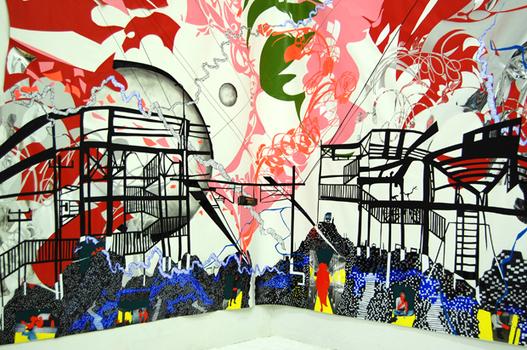 of