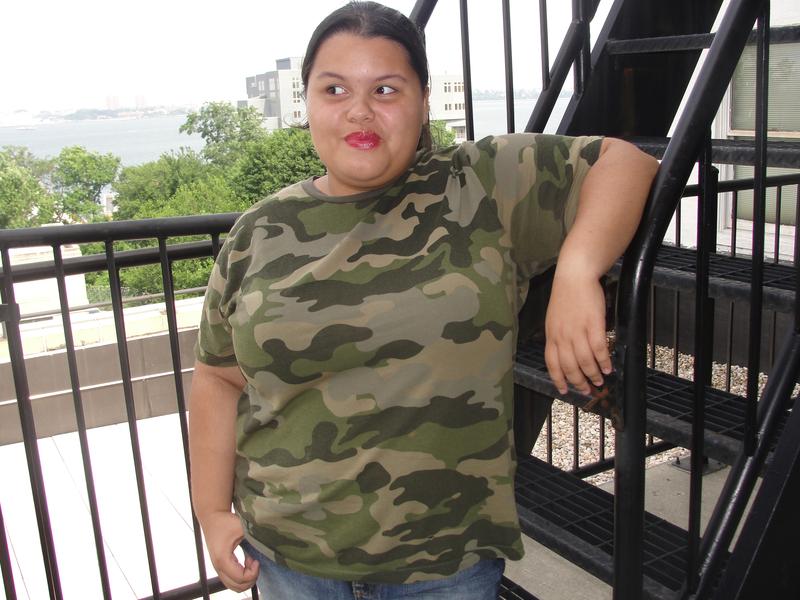 What does it mean for young people to come out in the age of Lady Gaga?  Bebe tells her uncle that she's bisexual, but as a gay man who struggled with harassment and bullying through his whole childhood, he suspects Bebe is just trying to be cool and doesn't understand the weight of her words.

Rookie Reporter Bebe who is in middle school, took a closer look. Here's an excerpt from Bebe's story:
Last year a couple of kids at my lunch table were talking smack about gay people.  So I got angry and said "what if I'm gay?" I couldn't believe I just said that out loud.  But then everyone started saying, "eeew, why's she gay?"  So I took it back.
Then, at home, I actually tried to tell my uncle, who is gay, the truth and he thought I was making it up.  "I don't know that you are gay," he yelled. "Being gay is not a fashion statement. Being gay is a lifestyle! Just cause Lady Gaga talks about it on the interview doesn't mean that every child nowadays needs to be gay."
Lady Gaga says you can be whatever sexuality you want.  I think she  makes it less scary for kids to come out.  But my uncle thinks that celebrities coming out of the closet make being gay look easy.  "Being gay is a very hard thing and there's a lot of struggles you need to go through and that's something you need to think about," he said. " I've known that I've been gay since I was maybe like 5, and it's been very consistent throughout my life. I'm not doing it just to make all my other friends impressed."
I know I'm not faking it but at my school, it's true, a lot of people do.  Like this girl named Zainab, who told me "I just play around gay for fun, I'm not really gay, I just play around."  
TO HEAR MORE ABOUT KIDS WHO "PLAY AROUND GAY" AND THE UNUSUAL BET BEBE MADE WITH HER UNCLE, LISTEN TO BEBE'S WHOLE STORY ABOVE. 
If you would like to comment on Bebe's story please send your thoughts to radiorookies@wnyc.org.