Boardwalk Shooting Victim Remembered
The high school senior who was shot and killed on Thursday on the Brighton Beach boardwalk is being remembered in her Harlem neighborhood.
Friends and neighbors of Tysha Jones set up an impromptu memorial with candles, flowers and personal messages outside her apartment complex on Lexington Avenue between 130th and 131st Streets.

The sixteen-year-old is described as a girl who loved to sing and dance, as well a person who was easy to talk to and a good friend.

Neighbor and parent Rosalyn Francis, whose son went to school with Jones, said shooting incidents are too common.
"Every year something is happening to our kids, they're supposed to bury us, we're not supposed to bury them," said Francis.

Police say Jones was not the intended target of the shooting, which took place in Brooklyn on Thursday afternoon. NYPD spokesman Paul Browne said police suspect the shooters meant to shoot at someone in Jones' group -- but not at her. Browne said Jones was with a group of young people sitting on the boardwalk when two men approached and started shooting.

No arrests have been made yet.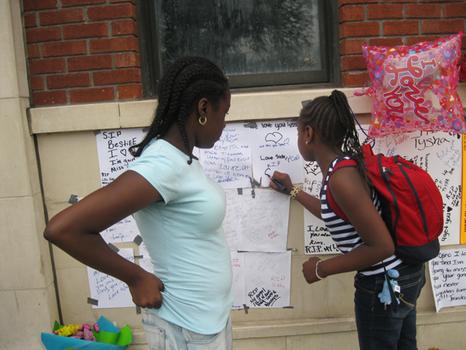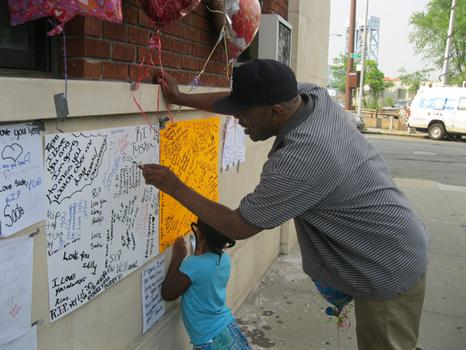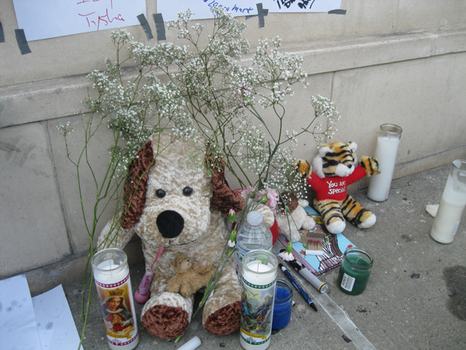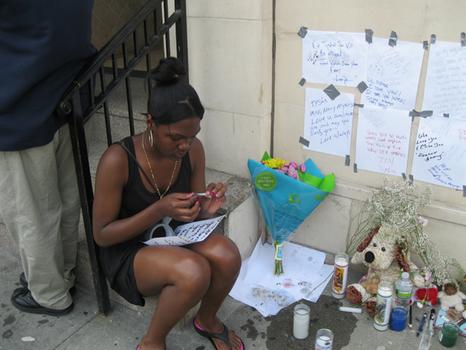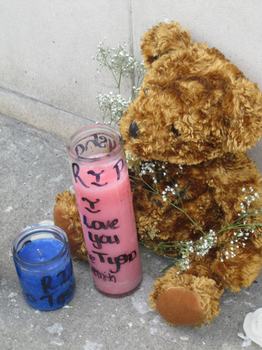 of