City Council Seeks to Further Regulate Pedicab Industry
Pedicab drivers could soon be required to display a bill of rights for passengers in their cabs and provide detailed receipts even before a trip begins.
Those are just two of the measures in legislation the City Council's Committee on Consumer Affairs is set to consider Monday. The two bills aim to further regulate the industry and its 850 licensed vehicles. Sponsors of the legislation say the bill of rights would ensure each pedicab has working seatbelts, brakes, headlights, tail lights, and turning signals, which are already required by law. The bill of rights also seeks to reinforce that drivers must display fare information on the outside of the cab.
Councilman Garodnick: Price-Gouging Is a Problem
The proposed legislation is meant to encourage good behavior from drivers and riders and to protect tourists from fare scams.
"A small family from Baton Rouge, Louisiana who took a pedicab from 72nd Street and Central Park West to 59th and 6th--which you wouldn't think is a particularly long distance--were charged 90 dollars to get there," said East Side Councilman Daniel Garodnick, the legislation's sponsor.
Unlike taxi and livery cab drivers, pedicab operators can choose to charge riders by time, distance, or a pre-determined fare. If the legislation is passed, they'll still be allowed to charge through any of these methods. The legislation also requires drivers to display a stopwatch to calculate time or an odometer to calculate distance. Those who choose to negotiate a rate with the rider will have to draw up a receipt before the ride.
Pedicab Drivers: We Already Comply with Proposed Regs
Driver Nezih Ockbas, 25, said it won't be a problem to post a passenger bill or rights and follows its rules. 
"My bike, I have all those things, so that's OK for me," he said.
Yauheni Kobak, 22, a driver who gives historical tours in Central Park in his red-and-black pedicab, has the necessary license from the Department of Consumer Affairs. All the parts of his bike are in working order. And his fare info--$1 per block, $3 per avenue, $5 initial fee--is posted on both sides of his cab. 
Kobak says drivers are not participating in price-gouging.
"Come to the customer and ask them how was the tour," he says. "You will see these happy faces, these happy people, who are paying a hundred dollars for 45 minutes easily because they're happy."
Kobak agrees that the fees to get a ride around Central Park or along city streets can be expensive, but it's because pedaling with two or three people in the back of the cab is a physical strain.
"People think that three-wheeler cannot cost more than the regular taxi cab, but it can," he says. "It can easily be more expensive because it's much more work."
Councilman Garodnick expects the Council to vote on the bills by the end of the legislative session on June 30.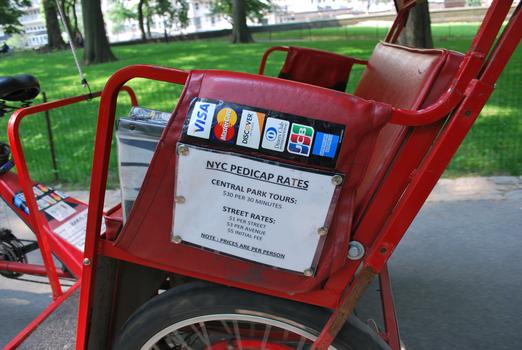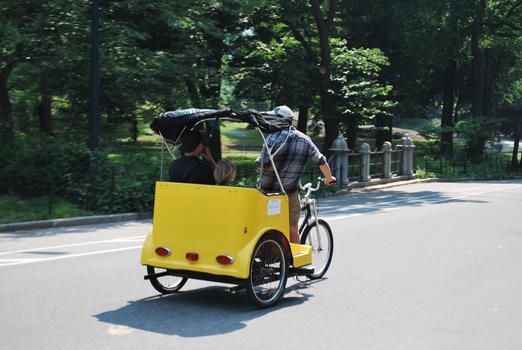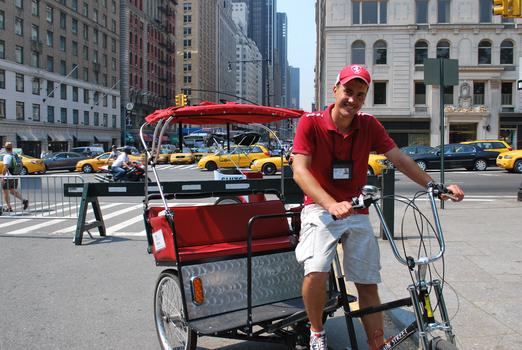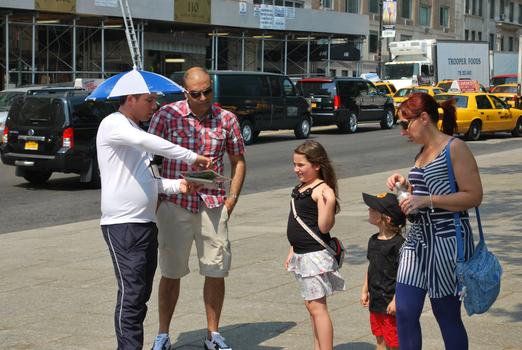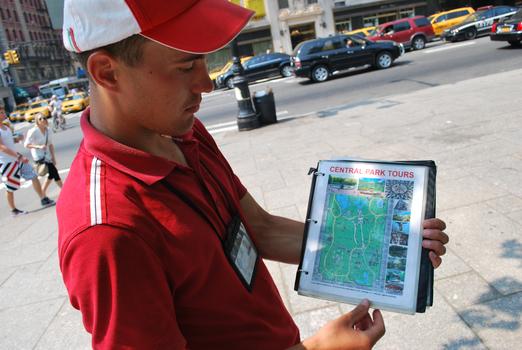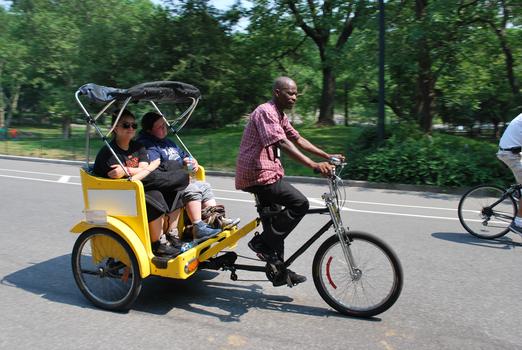 of