Free Wi-Fi Coming to City Parks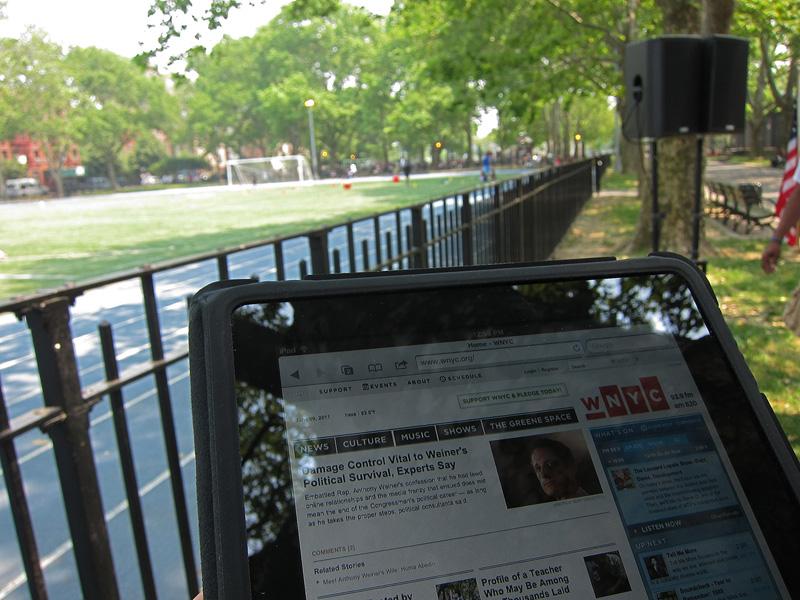 AT&T said Thursday that it will provide free wireless internet at 20 parks around New York City for the next five years.
AT&T Chairman and CEO Randall Stephenson and Mayor Michael Bloomberg announced the program at Thomas Jefferson Park in East Harlem, one of three parks where the program is already up and running.
The service is provided to all users regardless of their internet or cellular providers. Mayor Bloomberg said free Wi-Fi was high on New Yorkers' wishlist when polled about how to make New York a leading digital city in the world, and he applauded AT&T's initiative to help the city advance some of the goals in the city's digital roadmap.
"Just imagine the possibilities. More New Yorkers will now be able to take their office outdoors," said Bloomberg. "They'll be able to upload photos during outdoor concerts or as their kids are playing in the parks."
State Assemblyman Robert Rodriguez, who represents East Harlem, said the program will provide internet access to New Yorkers in many underserved neighborhoods.
"This is the first step of many in terms of really closing what is a technology gap that has existed amongst poorer communities," said Assemblyman Rodriguez.
The program has also started in Manhattan's Battery Park and the Joyce Kilmer Park in the Bronx. AT&T Chairman Stephenson said 17 other parks will have free Wi-Fi hotspots by this fall.
The 20 parks are:
Bronx: Joyce Kilmer Park, Bronx River Park and Devoe Park
Brooklyn: Brooklyn Bridge Park, Fort Greene Park, Herbert Von King Park, McCarren Park and Prospect Park
Manhattan: Battery Park, Thomas Jefferson Park, Central Park (multiple locations), the High Line, Holcombe Rucker Park, Marcus Garvey Park and Tompkins Square Park
Queens: Astoria Park, Flushing Meadows Corona Park and MacDonald Park
Staten Island: Clove Lake Park and South Beach