NY Public Library Encourages Kids to Chill Out with Summer Reading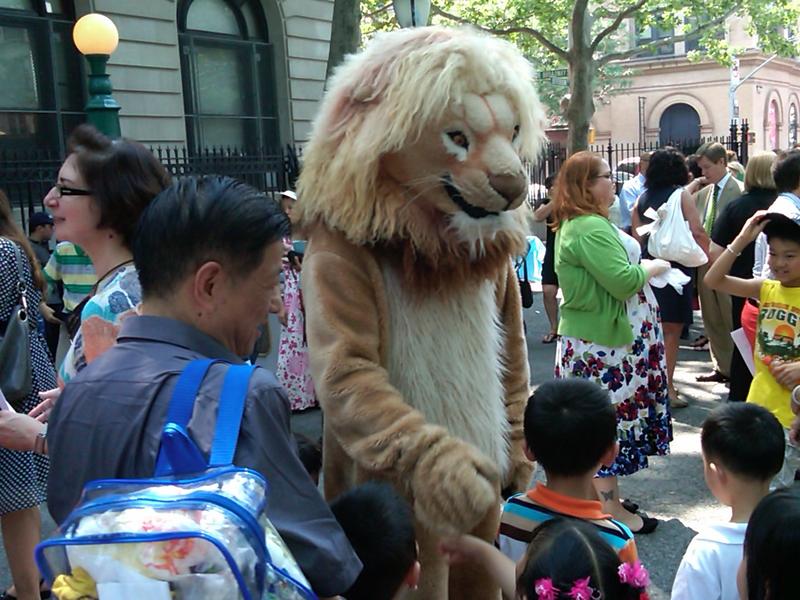 The school year isn't over yet, and technically it isn't even summer. But as temps soared into the 90s Thursday, the New York Public Library launched its annual summer reading program. And for the first time, the library will let students count Internet reading along with books in their summer diaries.
Jack Martin, assistant director of public programs for children, teens and families for the New York Public Library, says that's because the nature of reading has changed.

"Reading can mean reading online, reading can mean reading a newspaper, reading can mean reading a book," he explained at a celebration outside the Seward Park library branch in Chinatown featuring a student band, a clown and the library system's mascot, the lion Fortitude.
"We've actually revamped our website to capture all those different kinds of activities. So kids can record the actual books that they read during the summer if they read books. But they can also log the amount of time that they read."
Fifteen year-old Brittany Lopez of the Bronx was last year's summer reading champ. She read 325 books last summer, more than any other kid in the library program. "I read them anywhere I went, home, library park, anywhere," said the ninth grader at Morris Academy for Collaborative Studies in the Bronx. "I have no idea what got into me. I wanted to see how far I could go."
The library's goal is to sign up 100,000 students this summer. Seventy-five thousand students participated last year.
The event in Chinatown was to support summer reading. But volunteers also passed out petitions against the mayor's plan to cut $40 million in library funding out of the next fiscal year's budget.