Students Rally to Restore Your Program Funding
Chanting "Yes for Youth" in the midday blistering sun, advocates with the group the NYC Youth Alliance and members of the City Council held a rally on the steps of City Hall today to urge Mayor Bloomberg and the City Council to restore more than $50 million for after school and summer youth programs. Without this funding, up to 50,000 young New Yorkers from working class families would lose access to programs such as Out-of-School Time, Beacon community centers, summer jobs, and runaway and homeless youth, said organizer Anthony Ng.
The group said it has presented to the Bloomberg administration 15,000 signatures from New Yorkers who oppose budget cuts to youth programs. It is also organizing student visits to council members offices this afternoon to seek lawmakers' support.
Spokesman Andrew Doba with the city's Department of Youth and Community Development said in a statement that the city's commitment to the Out-of-School Time program has nearly doubled since its launch in 2005, while the state aid was cut by more than half in the last year after being held flat for nearly 20 years. Doba said the city has made every effort to meet the needs of working families, and continues to leverage private resources and to work with key providers in strategic communities.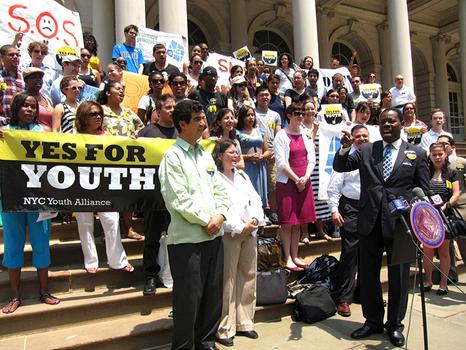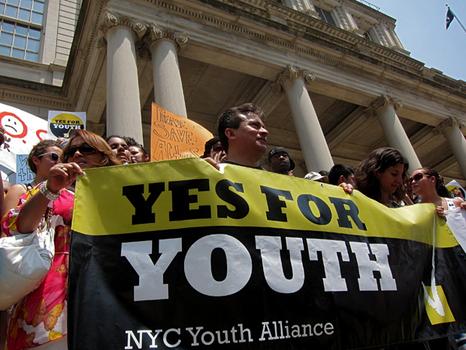 of