This Week: Must-See Arts in the City
WNYC's Arts Datebook: June 9 - 15
Thursday, June 09, 2011 - 12:00 AM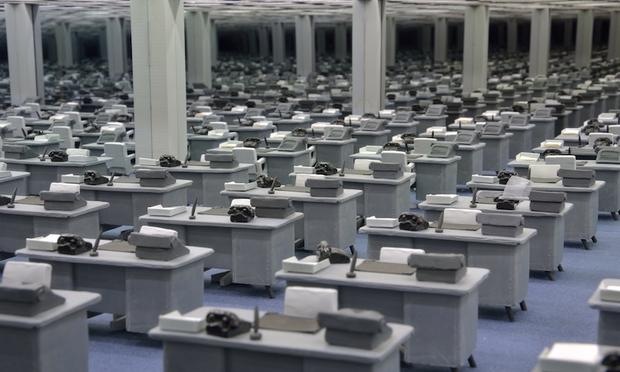 (Courtesy of the artists)
Optical delusions at the Museum of Arts & Design, the serene fabric works of a grand dame in Chelsea, artist therapy courtesy of the Guggenheim in Brooklyn, and an exhibit honoring the memory of a social-realist who channeled the anxieties of the machine age. Plus: art you can eat on the Upper East Side. Here's our round-up for what's hot in the arts world this very steamy week:
Otherworldly: Optical Delusions and Small Realities at the Museum of Arts and Design Taking up two whole floors at the museum's Columbus Circle headquarters, this intriguingly bizarre exhibit takes the idea of the diorama and brings it right into the 21st century. Depicted in miniature scale, you'll find slums, bombed out cityscapes, a cross-section of Canal Street and even an imaginary underground bunker complete with olive oil storage and a hydro room. Also included: the soul-deadening corporate office space at left, which brings back memories of all those years I spent toiling inside the Time & Life Building. The Lilliputian scale of the pieces (a medical office maquette by Amy Bennett could fit in the palm of a hand) gives the viewer a godlike view on the world -- one that ultimately reveals how fragile and disposable we all are. Set aside plenty of time for this one, you'll want to study the details. Through September 18, in Manhattan.
Louise Bourgeois: The Fabric Works at Cheim & Read This is an absolutely stunning array of fabric works produced by the artist in her last decade of life. Though generally known for her somewhat sinister, rage-filled pieces, many of the works on view here display a serene, pastoral sensibility -- utilizing found scraps of fabric (including her own clothing) to create kaleidoscopic geometric patterns and abstract landscapes. Do not miss. Through June 25, in Manhattan.
Friends With You at The Hole Gallery The bubbly Miami balloon installationists known as Friends With You will be the debut act at The Hole's new gallery space on the Bowery -- run by Deitch protégées Kathy Grayson and Meghan Coleman. Also, keep an eye out for the group's works in the vicinity of the High Line at 30th street, where the collective's cutesy, candy-colored sculptures will go on view as part of a pop-up recreation area. Opens on Thursday at 7 P.M., in downtown Manhattan.
George Tooker, Memorial Exhibition at DC Moore Gallery Known for his austere paintings of angst-ridden figures in cold, machine-like environments, Tooker, who passed away in March, is now being honored with a memorial exhibition at DC Moore. Though his best-known works were painted in the 1950s, the pieces on view nonetheless convey an anxiety about industry, bureaucracy and technology that resonates to this day. If you happen to be cruising through the Whitney Museum, you can find his painting "The Subway" on view in the lobby. Opens on Thursday, in Chelsea.
Guggenheim Museum, stillspotting NYC: Pedro Reyes, Sanatorium, in Brooklyn In a new series that takes art out of the museum and into the neighborhood, the Guggenheim is organizing art events that utilize the city's many empty nooks and crannies. Currently occupying an unutilized storefront in downtown Brooklyn is the Mexican-born artist Pedro Reyes, who has turned the space into an artsy sanatorium where viewers can de-stress through a variety of methods inspired by everything from Fluxus art of the '60s to German Gestalt psychology. Through this Sunday, at 345 Jay Street in downtown Brooklyn. Buy tickets online in advance.
PLUS: If you're one of those artsy fartsies who likes to eat the art as well as look at it, the public arts organization Creative Time is unveiling the latest in their artist/chef collaborations at Park Avenue Restaurant. On the menu are treats concocted by chef Kevin Lasko and artist Janine Antoni, the sculptor best known for gnawing 600 lbs. of chocolate (a piece that is in MoMA's permanent collection). Delicious.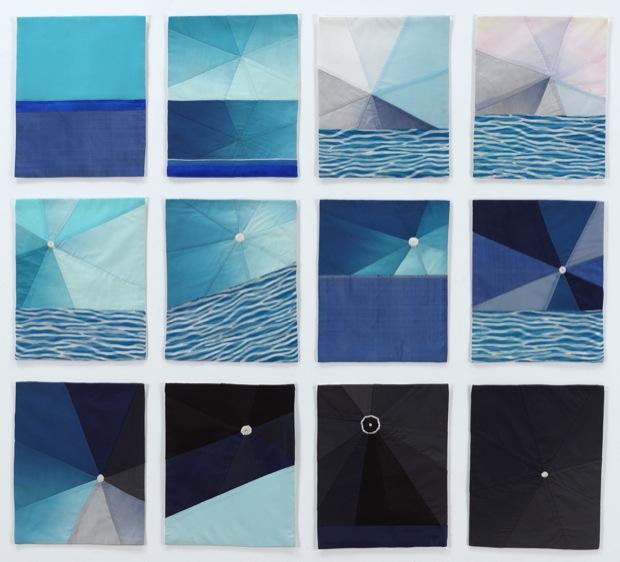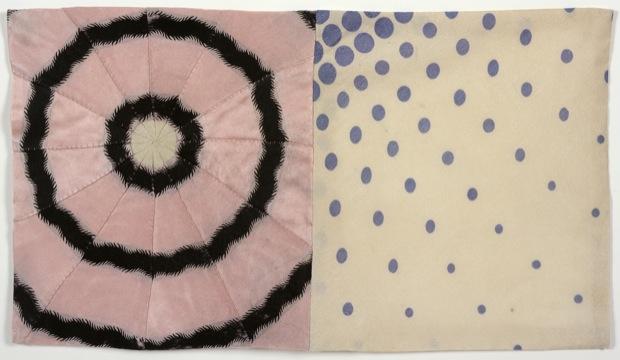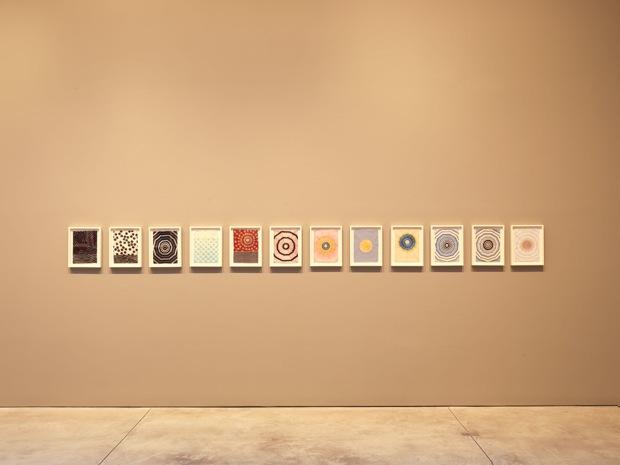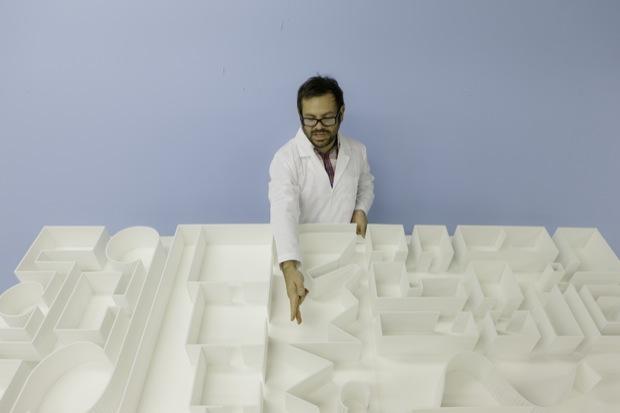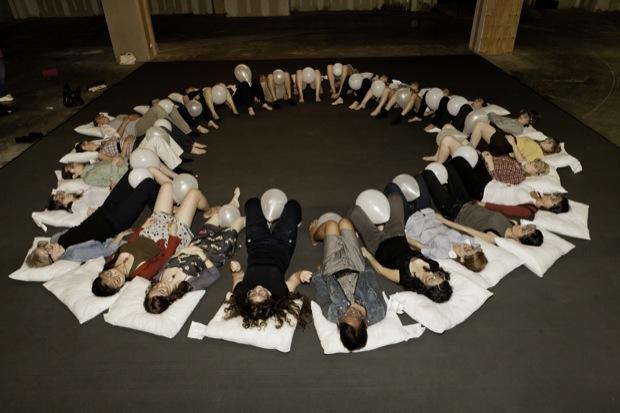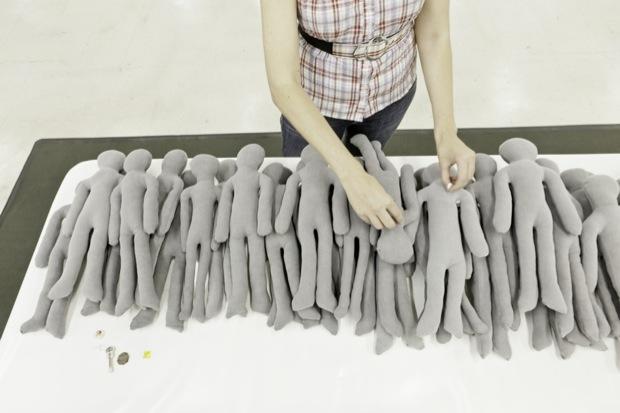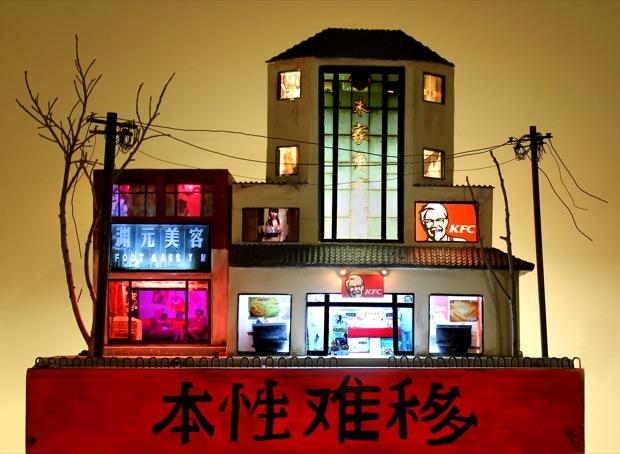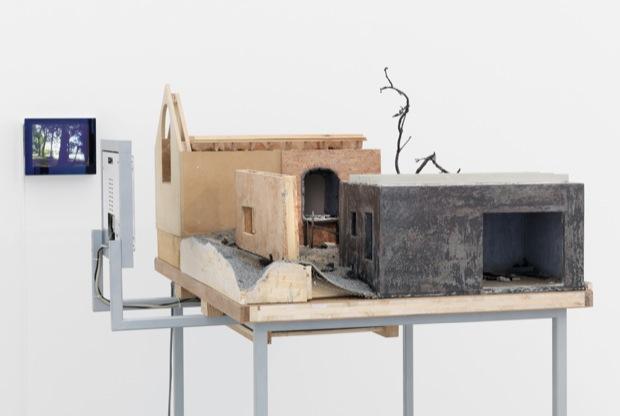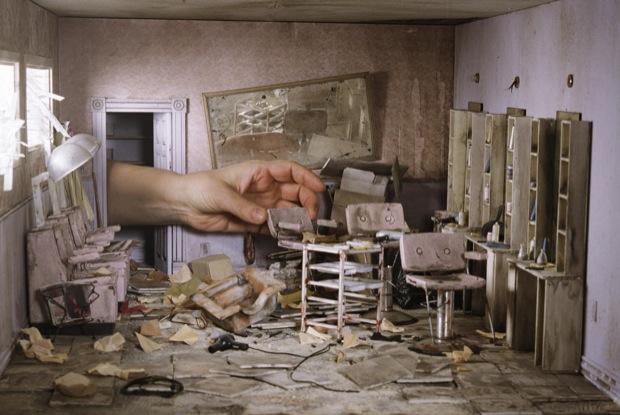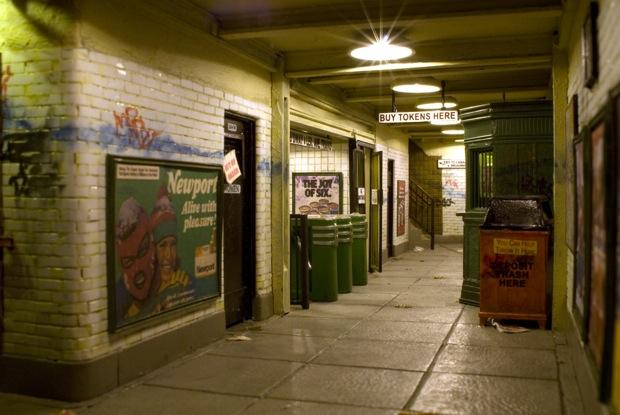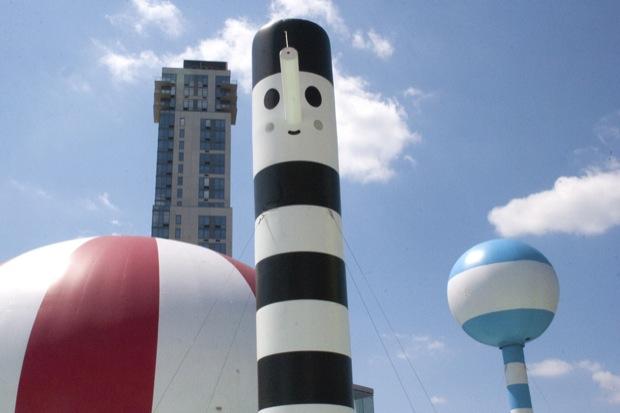 More in: