Niche Market | Fishing Tackle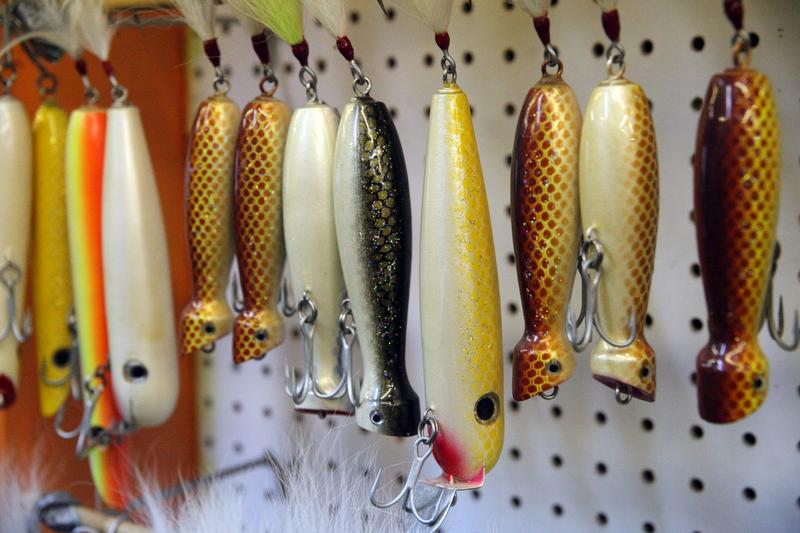 New York is a city of specialists from foodies to academics, laborers to shopkeepers. Every Wednesday, Niche Market will take a peek inside a different specialty store and showcase the city's purists who have made an art out of selling one commodity. Slideshow below.

Dream Fishing Tackle
673 Manhattan Ave
Brooklyn NY, 11222
At a shop in Greenpoint outfitted with reels, hooks, jigs, swivel snaps, treble hooks, lures and bait, the cliche mantra "Fishing is a way of life" may be batted around — but the philosophical nugget is likely to be uttered in Polish. Dream Fishing Tackle quickly became a fisherman's social club after owner Robert Piskorski turned his hobby of fishing into a business 15 years ago, following stints selling jewelry and leather coats.
When he opened, his customers were mostly fellow Polish immigrants who lived in the neighborhood. They preferred fresh water fishing over salt water — that's what they were used to in Poland — and he imported special European tackle.
"Some of them after work instead of going straight home they come to my store and spend time," Piskorski said, laughing.
The fishermen interviewed at the store reported they fish at the pier at North 5th Street and Kent Avenue, and some make early morning drives to Connecticut or New Jersey seeking striped bass or bluefish.
Imrich Beros, originally from Prague, said his "kingdom" was under the Queensboro bridge near the Pepsi sign. And yes, everyone said they eat the fish: "Bass is bass, you know. It's perfect, beautiful, white meat, very energy, don't care about what say government," Beros said.
Piskorski tailors his wares to New Yorkers — he sells collapsible rods so people can easily carry them on the subway or in backpacks while biking. A beginner's outfit costs about $60, but once a new fisherman is set up with rod and reel they often just drop by for a 99 cent float, a jar of bait and some small talk. Others get obsessed with tackle (gear), and devote entire rooms in their houses to it.
"It's like piece of art, all of them different," said Eric Tarnowski, a Polish immigrant who works as a doorman in Manhattan who said he has a room dedicated to tackle. 
On a recent Saturday, Dream Fishing Tackle was having a sale, and the shop was bustling with older Polish men, many of whom were resting on chairs. Other, younger, immigrants from a variety of countries, were perusing hooks, line and sinkers. 
But Piskorski dismissed the busy shop ("It's the sale"), and said that business has been declining for the past four years because of the recession, an Internet driven economy and shifting demographics in Greenpoint. The Polish community is declining, he said, and the young American artists who come to his shop just want fishing line or tackle boxes.
"All of them involved in some kind of project," he said, shaking his head. "They wouldn't tell what kind of project, I would love to know, someday."
Piskorski is planning to close the business at the end of the season and retire to Poland, like many of customers. 
"But it's great," he said. "Business is dead. I am a free man now! I can close, thanks god! Otherwise I would never make up my mind. Maybe I would stay longer in business to see how it would come out, how it's going to end up. No more."
Who are your customers?
When we started, my customer base was mostly immigrants. But then we actually also got some customers coming from other parts of New York like Sheepshead Bay, where people have their own local bait shops, but they were coming from other parts of Brooklyn because they liked our store. We imported a lot of stuff from overseas and they liked our stuff. We got the stuff that nobody else had.
It's like people in New York City looking for collapsible rods, telescopic rods, because of the transportation issues. They want to take a fishing rod on the subway or on a bike, and this kind of stuff it's not available in the United States, so we were looking for stuff like that in Europe and introduce it to American customers.
You said your business is not doing well now?
No. Business has been on the decline for the past four years, steadily on the decline. As you know, there's a recession in the country, the economy is bad. All the real estate market collapsed, and most of the immigrants who were working for construction businesses. And once those collapsed, there's nothing left to do. And they left for Europe, that's it, to survive. Maybe they'll come back in the future when the situation improves, but not in the moment. Young Americans are very enthusiastic about fishing. They like to fish — not all of them, but some. It's just that, I'd say, they're not big spenders. They keep it simple, they don't buy too much fancy stuff.
And are people eating the fish they catch in the city?
Yes. People say, 'Oh, this has got to be a dirty fish, or polluted from Hudson River,' but I wouldn't agree with this because the fish doesn't live here, it migrates. In early spring we have a striped bass run, and this fish comes down from the upper Hudson, to the Hudson river here. This fish moves around, it doesn't stay in one place, so I don't think this fish is any more polluted than any other fish swimming in like, Jamaica Bay.
I wouldn't worry about it. I know there's a lot of talk about, 'Oh, polluted, one fish per month, or one fish per year.' I don't believe in that. It's all propaganda, I think they want you to throw the fish back so you have to go buy one from the super market. That's the idea behind it — so you don't eat it, you go buy it.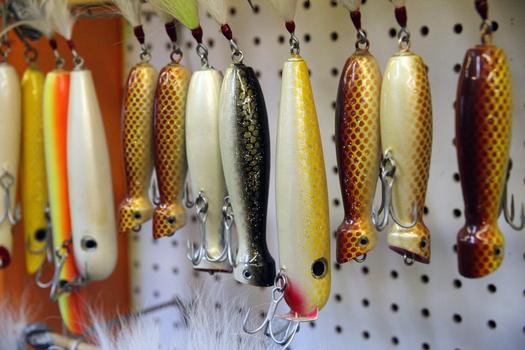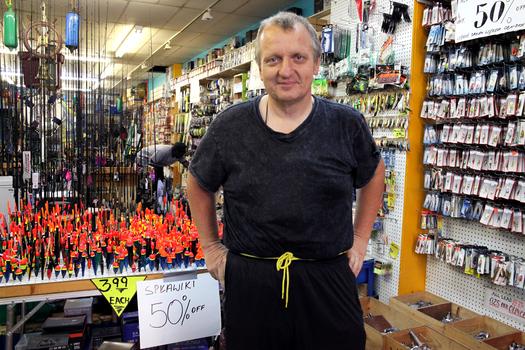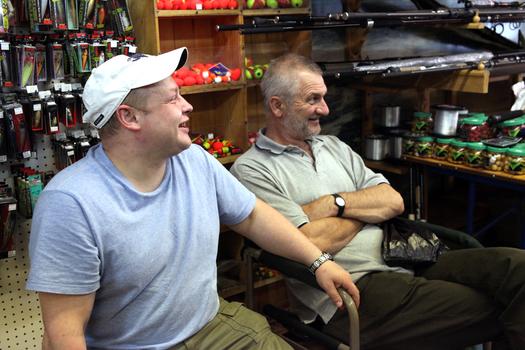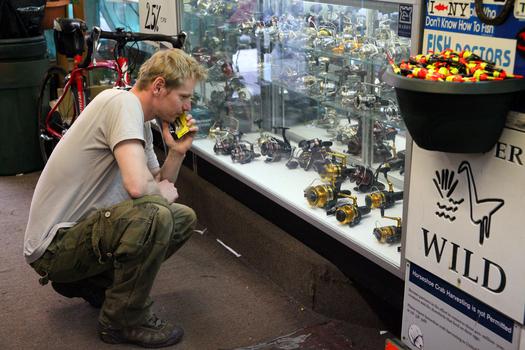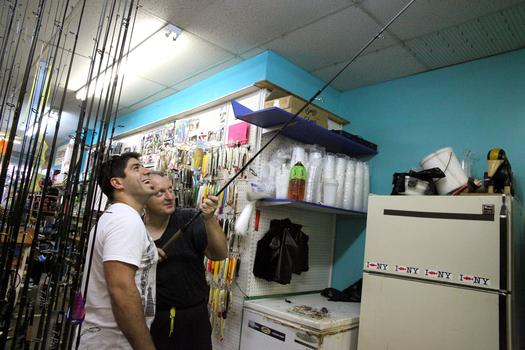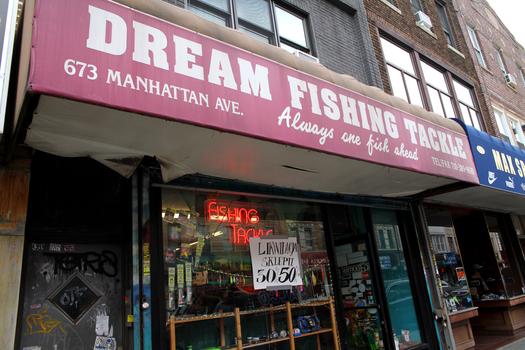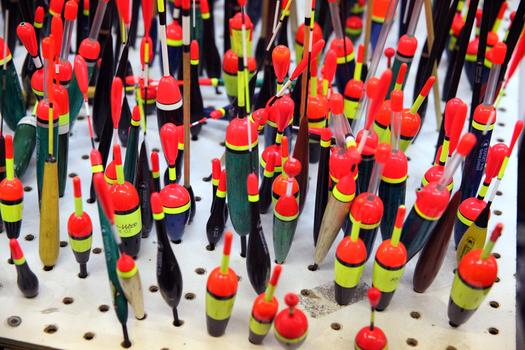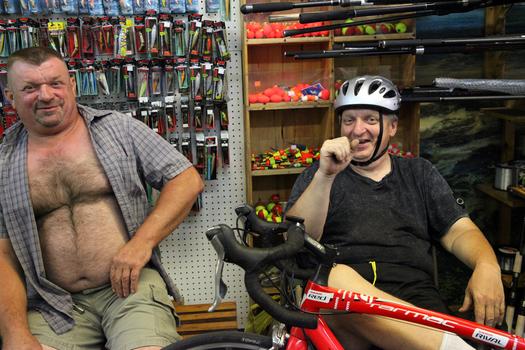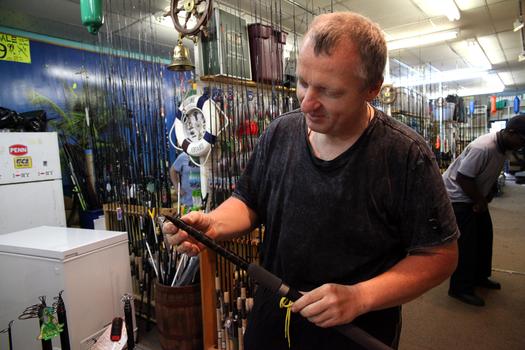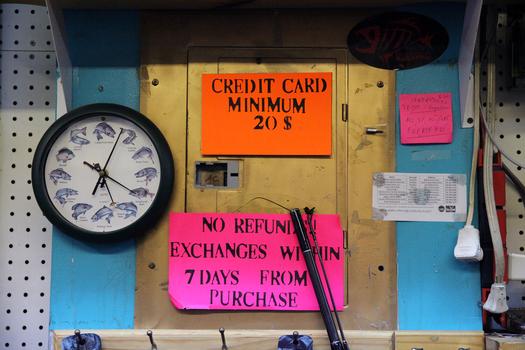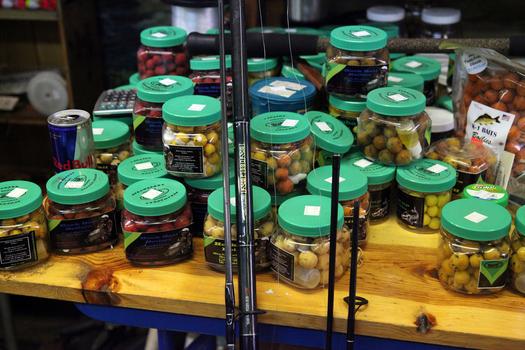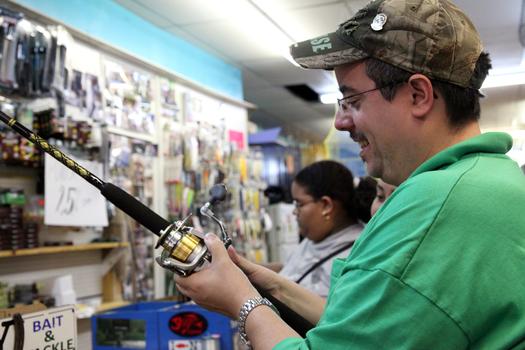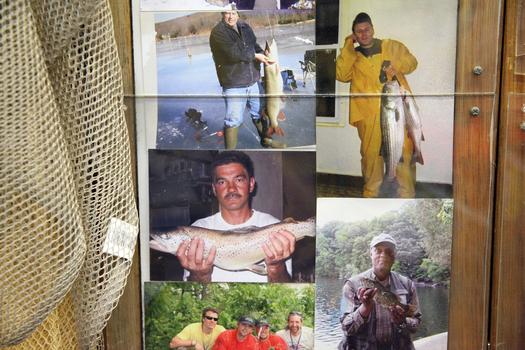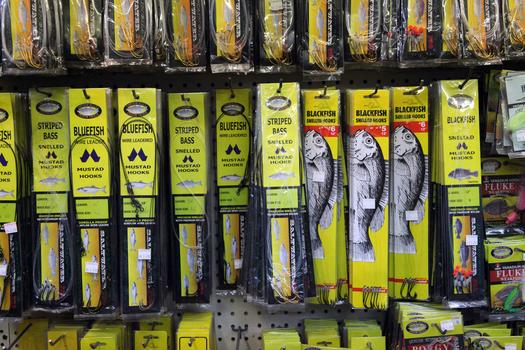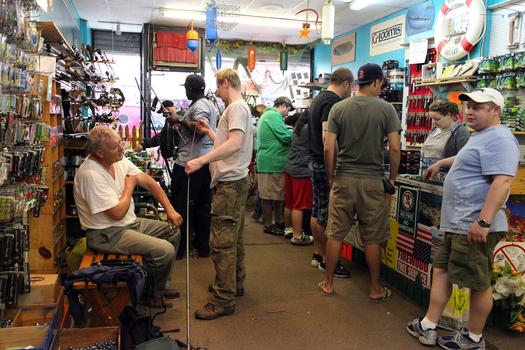 of