Weiner Admits He Sent Twitter Photos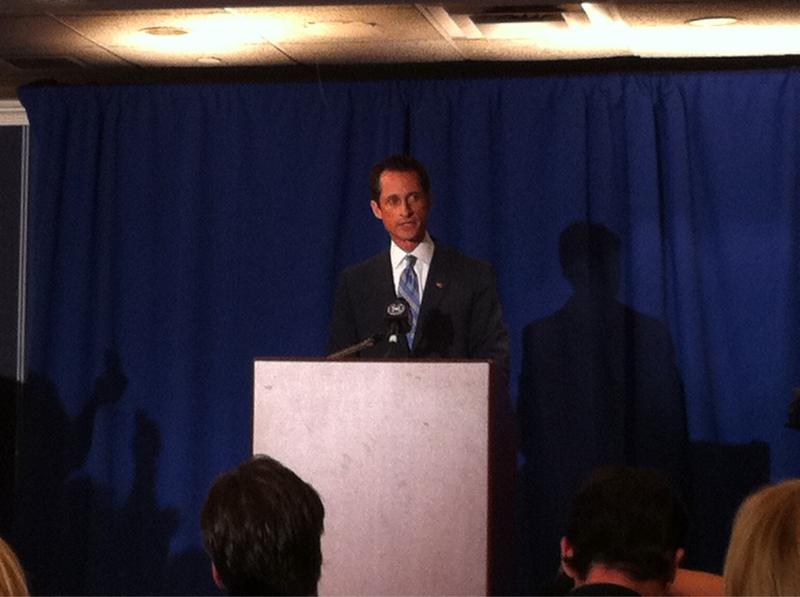 Rep. Anthony Weiner confessed Monday that he was the one responsible for sending a lewd photo of himself to a college student on Twitter but stopped short of resigning from his post a week after first drawing fire for the image.
The website BigGovernment.com posted several pictures that appear to be New York Congressman Anthony Weiner getting intimate and topless on a webcam, and Radar.com has published a series of "sext" messages they claim were sent from Weiner to a woman they identify as "middle-aged and from Nevada."
On Monday Anthony Weiner admitted that he has had "inappropriate online conversations" with about six women over the past three years - including while being married to senior Hillary Clinton aide Huma Abedin.
The pictures and messages were posted by controversial conservative blogger Andrew Breitbart, who said the photos were provided by the anonymous woman and that she would be stepping forward to identify herself shortly. The New York Times reports that Breitbart said of the woman "You're going to know who this person is by tomorrow. She is going to come out of her anonymity in a very short time. She will be coming forward to communicate the means by which she received these photos. I think it will be clear that she is telling the truth."