Schools Chancellor: Suit Will Have 'Chilling Effect' on Admissions, Leave Thousands in Limbo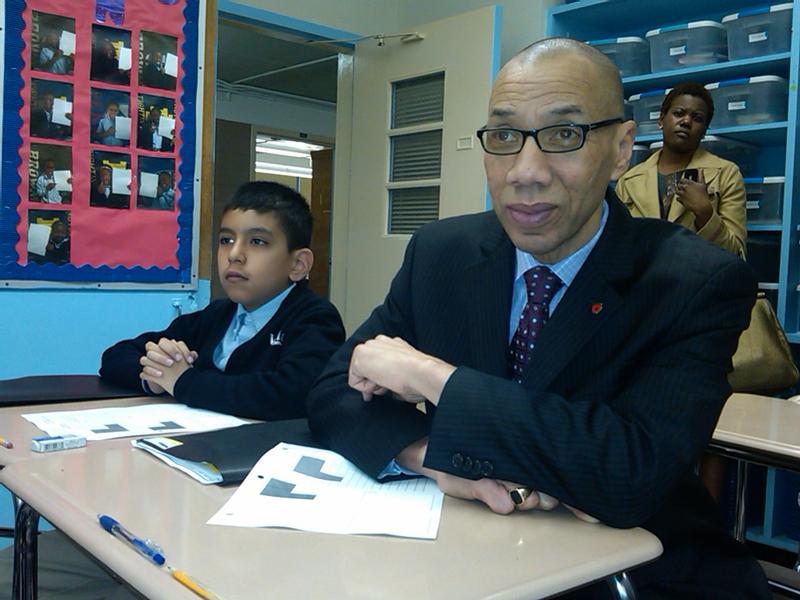 Schools Chancellor Dennis Walcott said as many as 70,000 students could be in limbo about what schools they'll attend this fall because of a lawsuit filed by the NAACP and the teachers union.
The suit claims the city acted illegally when the Panel for Educational Policy voted this year to phase-out 22 low-performing schools. It also seeks to stop the city from co-locating charter schools inside regular school buildings.
Walcott said the high school and kindergarten admissions process could be affected "because they want everything to stop on a dime. And quite frankly, to me, it's going to have a chilling effect and really be a dream deferred for our students and our parents."
Thousands of students have already been matched with high schools for the fall. If a court grants the request for a restraining order by the NAACP and the union, a department of education spokesman said the city would need to give everyone a chance again to apply to the schools proposed for phase-out. Students accepted at charters that can't move into school buildings would also be affected.
But the NAACP's New York State Conference President Hazel Dukes said the Department of Education failed students by not investing enough resources in the struggling schools — an argument that is at heart of the court case.
"It's their responsibility to educate all children so the onus is on them if children are in limbo not on NAACP," she said. Dukes added that the city could still help the schools before the fall.
The NAACP held a rally in Harlem Friday for parents to show support for the lawsuit. Last week, a group of charter school parents held its own rally opposing the suit by the NAACP and the UFT.