Financial 411: SUNY's Impact on New York's Economy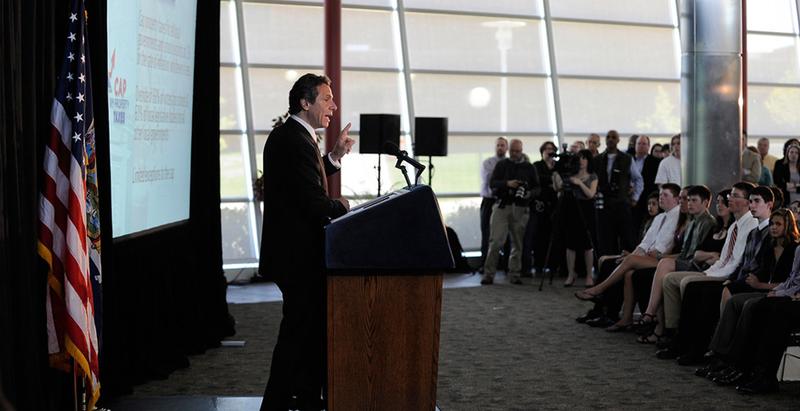 Potential Deal for SUNY Tuition Increase
Governor Andrew Cuomo and legislative leaders said they are negotiating what could be a 5-percent increase in tuition for the State University of New York.

If the deal is reached in the final 10 days of the legislative session, most of the 64 campuses would see a 5 percent increase as early as the fall semester. At some campuses, like Buffalo and Stony Brook, tuition would rise even more.

But even as students and parents face higher costs, Cuomo is touting public universities as engines of economic growth. He recently announced that challenge grants of as much as $35 million will be available to SUNY campuses that attract private investment.

Thomas Gais, director of the Rockefeller Institute of Government at SUNY-Albany, provides insight on the idea that it's practically an article of faith that a university education is money well spent. His institute put out a report today, entitled "How SUNY Matters: Economic Impacts of the State University of New York."

Markets

Stocks nose-dived Wednesday on new reports suggesting private sector job growth is slowing down. Same for manufacturing.

The Dow gave up a whopping 280 points, closing at 12,290. The Nasdaq declined 66 points, ending at 2,769. The S&P 500 slumped to 1,315, a loss of 31 points.