Schools Chancellor Walcott Grilled by City Council About Teacher Layoffs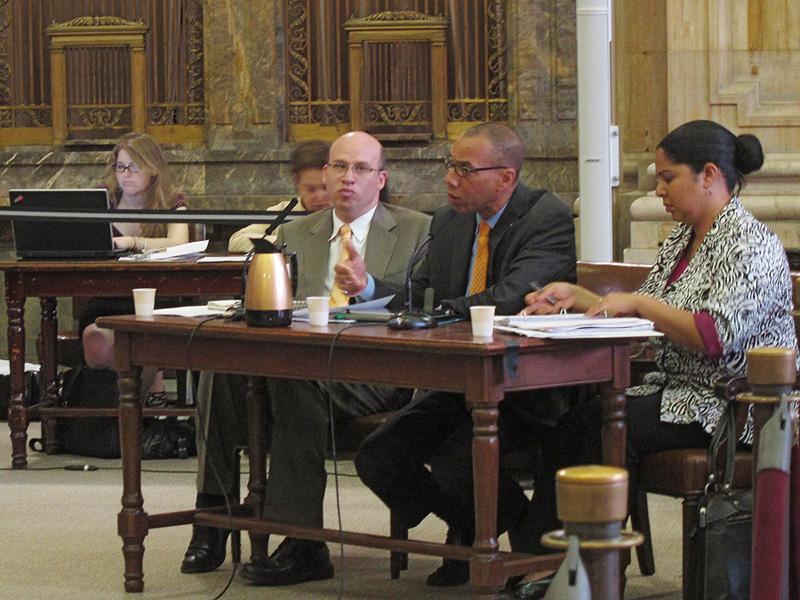 City Council members grilled Schools Chancellor Dennis Walcott on the city's plan to eliminate 6,100 teaching positions — most through layoffs — during a contentious hearing Wednesday. 
During the three-hour hearing, council education committee chair Robert Jackson called the layoffs unacceptable, especially when the Department of Education is budgeting a nearly 20 percent increase for outside contractors worth $700 million.

"Tell people that we're running in the red, and we have to reduce the contracts," the Upper Manhattan Democrat told Walcott, "and I think you'll get a lot of people that will go along with cutting their contracts five or 10 percent. And if they don't, get rid of them."
Walcott said the DOE was exploring deeper cuts to contracts but that layoffs could not be avoided. He also refuted findings by the city's Independent Budget Office that indicated an increase in teachers retiring may lessen the need for as many layoffs.
The DOE said it will save $435 million by eliminating 6,100 teachers — 2,000 through attrition and 4,100 from layoffs.
Council leaders gave Walcott a plan that would cut $75 million from areas such as transportation, legal services and technology. The chancellor said he would need time to look over the list, but that $75 million wouldn't go far enough.
Walcott also said average class sizes would increase by nearly two students, but Brooklyn council member Brad Lander noted that thousands of fourth graders are already attending classes with more than 30 students. Lander asked about the specific impact on those students.
"I think it will vary depending on the school and how the school handles the cuts," Walcott said.
"I don't think that's a sufficient answer for the parents of those kids," Lander said.
Pink slips are expected go to teachers by the end of June, which is when the council and the Bloomberg administration need to negotiate the city budget.