The Takeaway
Graphic Video of Tortured 13-year-old Galvanizes Syrian Protestors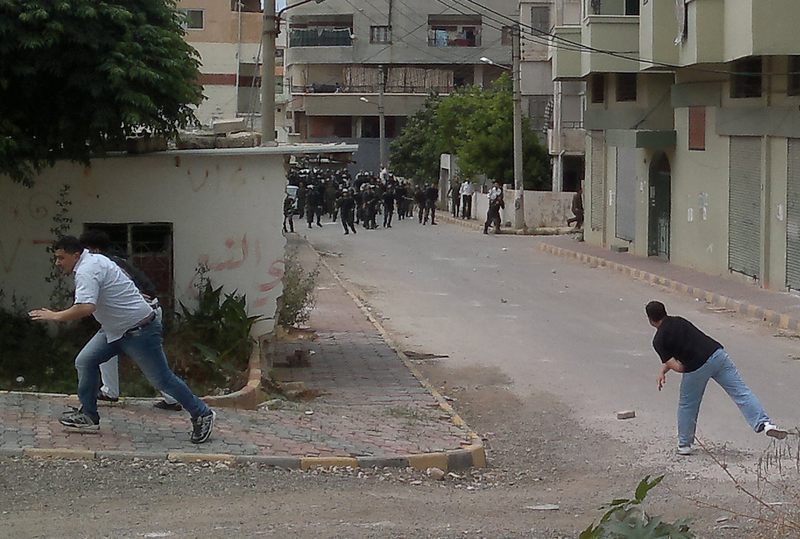 The Tunisian revolt was inspired by Mohamed Bouazizi, a 26-year-old fruit vendor who set himself on fire after police officers confiscated his cart. In Egypt, the revolution was kindled by the beating death of Khaled Said, an ordinary Alexandrian. Now, Syrian protesters may have found a martyr to unite under: 13-year-old Syrian boy Hamzah Al-Khatib. Ian Black, Middle East Editor for The Guardian says "what's happening in Syria is really happening without the scrutiny of the international media," so there's been no way to verify the size of the protests or those loyal to the regime.
According to reports — mostly unconfirmed because Syria has restricted the access of journalists — al-Khatib was arrested April 29 at an anti-regime protest near his home in southern Syria. Last Wednesday, the government released al-Khatib's brutalized and mutilated corpse to his family, upon the promise that they'd keep quiet.  
The family went public, and called an activist to make a video of his brutalized body. The (extremely graphic) video reached the public — and tens of thousands of Syrians erupted in the streets, on the "We are All Hamza Al Khatib" page on Facebook, and trending #Hamza on Twitter.
Marina Ottoway, director of Middle East program at the Carnegie Endowment for Peace, discusses the role of "martyrs" like al-Khatib in propelling revolutions.