Aluminum Goat Sculptures Land in Fort Greene Park
The entrance plaza of Fort Greene Park in Brooklyn has three new faces to welcome visitors. "Ancient," "Goatie Boy" and "Goat as Wolf" are sculptures by Ruth McKerrell made of reclaimed Styrofoam cast in aluminum that face the street in the shade of the linden trees at the corner of the park.
The city's Department of Parks and Recreation officially opened the outdoor public art exhibit at the cobblestoned corner of Washington Park and Myrtle Ave. on Wednesday, and announced that McKerrell had received its first-ever Clare Weiss Emerging Artist Award. McKerrell beat out 36 other artists for the $7,000 prize, which she applied for in January.
First Deputy Mayor Patti Harris and Parks Commissioner Adrian Benepe were present at the opening on Wednesday. Benepe said he was proud to memorialize his former colleague, Clare Weiss, who worked as curator of public art from 2005 until 2009. Weiss was a champion of new artists, so Benepe said the award was a way to have her mission live on.
"New York is a city full of artists, it's also full of struggling artists. This is one way to help struggling artists and to enhance the public realm," Benepe said. 
McKerrell's outdoor statuary in Fort Greene is aesthetically in line with her other works, which are inspired by her childhood in Scotland and by visits to the Central Park Zoo. Her sculpture "Goatie Boy" is a tribute to a pet goat that she had growing up in Glasgow. "That was his favorite pose that he's doing here," McKerrell said of her sculpture. "He used to like balancing on tables and chairs," she said.
McKerrell's work will be in the park until June 2012, at which point the work of a new emerging artist based in New York City will be installed at another park in the city.
Check out a slideshow of McKerrell's work below.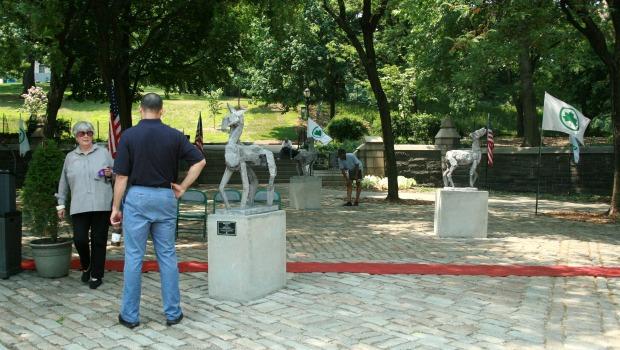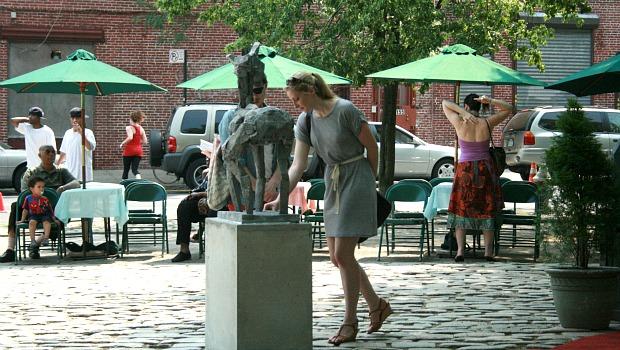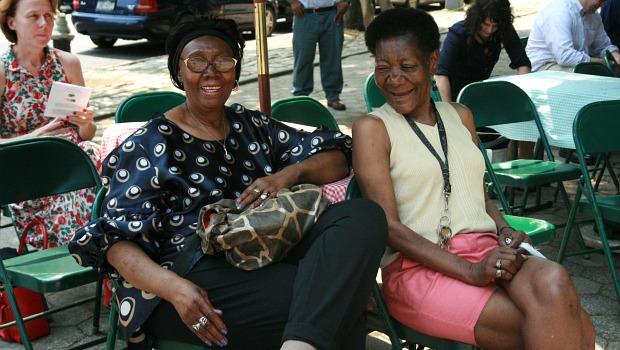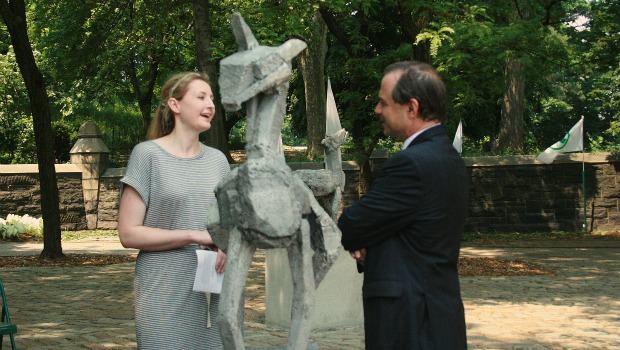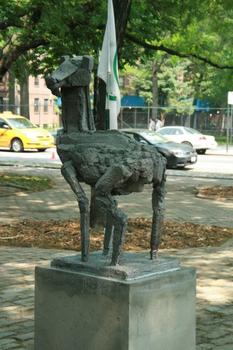 of