What's Really Behind's Bloomberg's Gay Marriage Pitch?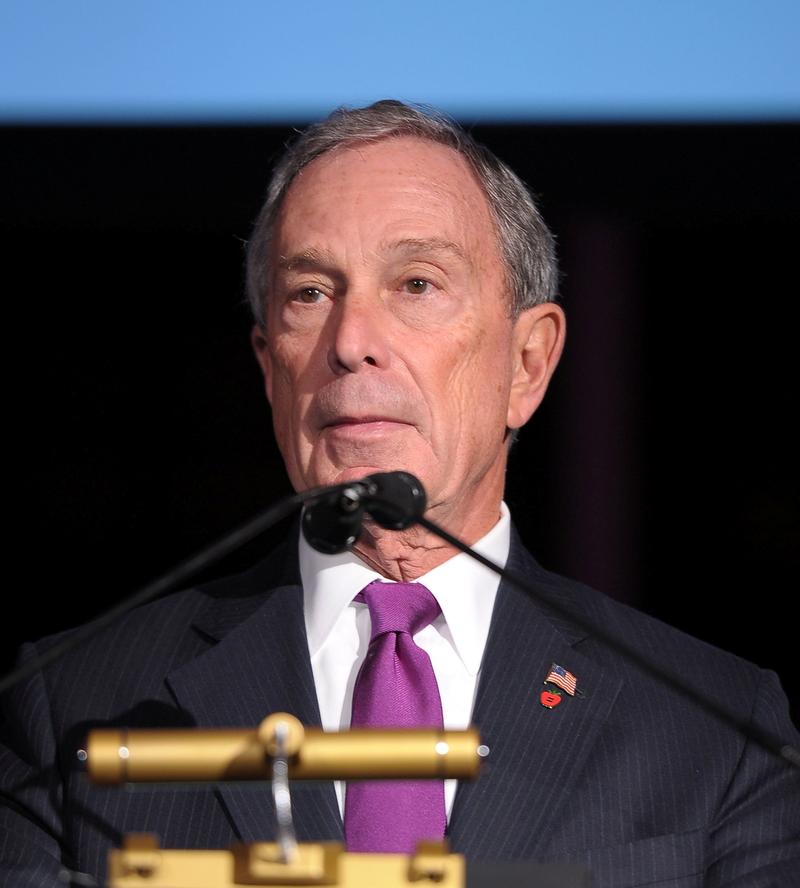 Tucked inside Mayor Michael Bloomberg's same-sex speech earlier this week were two specific arguments in support of making New York the sixth state in the country to recognize same-sex marriage. The first was the most common argument heard from supporters of same-sex marriages: It is, if not the biggest, certainly one of the most important civil rights issues of our generation.
"That desire for equal standing in society is extraordinarily powerful and it has led to extraordinary advances in American freedom," the mayor said. "The time has come for us to fulfill the dreams that exploded onto Sheridan Square 42 years ago: to allow thousands of men and women to become full members of the American family, and to take the next step on the inspired journey our founding fathers first began."
This, though, wasn't Bloomberg's only pitch. The billionaire mayor also made the case for cash when it comes to same-sex couples. "As other states recognize the rights of same-sex couples to marry, we cannot stand by and watch. To do so would be to betray our civic values and history – and it would harm our competitive edge in the global economy," he said. "This is an issue of democratic principles – but make no mistake, it carries economic consequences."
But does gay marriage provide a fiscal benefit to those state's where it's legal? The Williams Institute at the UCLA School of Law has argued the case in a number of states. According to their research Rhode Island—which recently passed a law allowing civil unions—would expect $1.2 million in additional funds for the state in the three years after legalizing gay marriage. Colorado, too, would see a fiscal benefit, to the tune of $4.8 million over the same time period. Our neighbors to the west would see New Jersey's coffers injected with an estimated $15.1 million.
Additionally, the New York State Senate Independent Democratic Conference put out a report earlier this year that estimated same-sex marriages generating nearly $400 million in additional economic activity for the state. But not everyone buys the same-sex marriage math in New York. State Senator John Bonacic of Mount Hope in Orange County told The Capitol Pressroom's Susan Arbetter earlier this week that same-sex couples would ultimately be a drain on state resources.
"I think the gay-marriage advocates will say anything to propel this for approval, but in my mind, this is an economic issue, it's not about allowing them to be together," Bonacic was reported saying. He said the increased draws from unemployment, disability and inheritance benefits would be an "economic hit" on the state.
The debate about how much economic benefit legalizing same-sex marriages in New York will have might be in doubt, but Bloomberg's libertarian message will do more than add dollars and cents to the argument. By providing intellectual cover for those Republican senators he's been targeting, Bloomberg's conservative argument for gay marriage might keep the fence-sitters from feeling like they'll have to fall on their swords.
"Conservatives also believe that government should not stand in the way of free markets and private associations – including contracts between consenting parties," Bloomberg said in his speech. "And that's exactly what marriage is: a contract, a legal bond, between two adults who vow to support one another, in sickness and in health."
Bloomberg's logic, and his status as the consummate business man, could help swing enough Rs into the "Aye" camp for gay marriage to pass. Supporters are certainly hoping so, as the legislation is dead in the water in the Republican-controlled chamber unless a small minority of the majority subscribe to Bloomberg's market-based logic.