Mark di Suvero Sculptures Loom Large on Governors Island
Massive steel sculptures will soon break up the Governors Island skyline. Starting Friday, 11 monumental works by the New York Abstract Expressionist sculptor Mark di Suvero will be up on the former military base grounds — some of which have never been seen before by the public. The exhibit is the largest outdoor show of di Suvero's work to be in shown in New York City since 1975.
Hulking I-beams and salvaged steel are the materials di Suvero, a New Yorker born in China, uses for his work. His sculpture can also be found around the city — in Long Island City's Socrates Sculpture Park, which he founded in 1986, in downtown Manhattan's Zuccotti Park, in Brooklyn's Pratt Institute Sculpture Park and at the Storm King Art Center in Mountainville, New York.
"Indeed, di Suvero's work is an integral part of the history of Storm King, where the 'di Suvero fields' represent one of the largest installations of the artist's sculptures," said John P. Stern, the president of the Storm King Art Center, which organized the Governors Island exhibit. "We are thrilled that this exhibition enables us to present Mark's work to a broad international audience at Governors Island."
WNYC Arts Critic Carolina Miranda said di Suvero was part of a whole generation of twentieth century artists who took sculpture off the pedestal and put it at eye level in a playful, powerful way.
"He puts metal together in a way that makes it look light even though sometimes these pieces are as high as six stories tall," said Miranda of di Suvero's work.
The sculptor, who is married to the city's commissioner of the Department of Cultural Affairs, Kate Levin, received a presidential medal for the arts in March.
"Mark di Suvero at Governors Island: Presented by Storm King Art Center" is free and open to the public from this Friday through September 25th. To see a slideshow of his work, click below.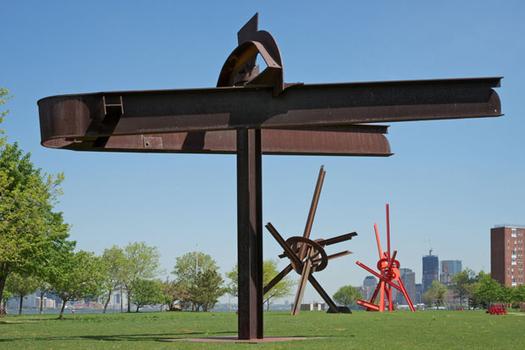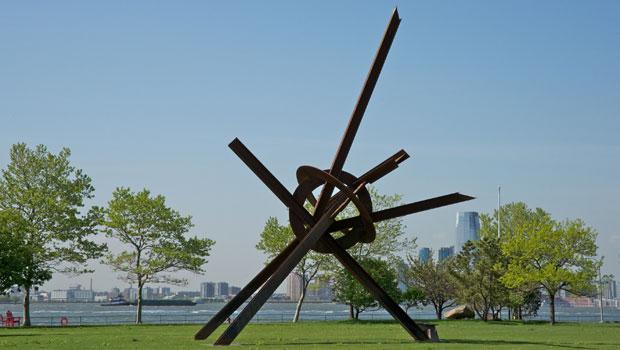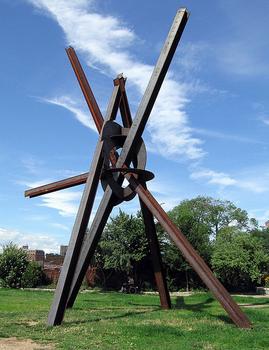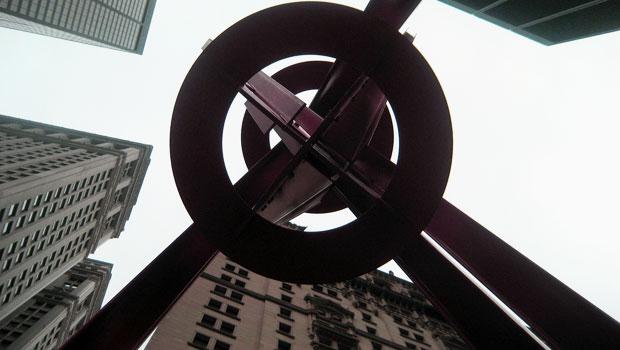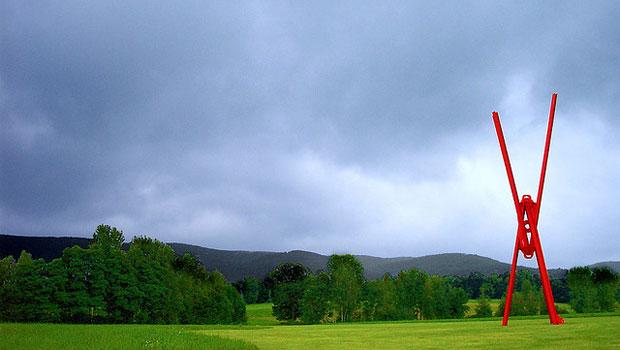 of