Outdoor Sol LeWitt Exhibit Unveiled at City Hall Park
On Tuesday afternoon, a new exhibit from the Public Art Fund will be unveiled by Mayor Michael Bloomberg in City Hall Park. The exhibit features 27 works from the American minimalist sculptor Sol LeWitt. The works range from geometric, monochrome structures to brilliant splotches of color, and trace LeWitt's career from the '60s until today.
According to the show's curator, Nicholas Baume, LeWitt's work was largely inspired by New York City.
"I think LeWitt's formal language in the mid-1960s was very much about the grid, the cube, geometric shapes and progressions. And when you think of N.Y.C., it's all about the grid, the skyscrapers, which from the early-20th century on were made with setbacks to have this stepped structures," said Baume.
Baume said that he picked City Hall Park as the site for LeWitt's works to take advantage of the scenery, including the picturesque greenery, the historic buildings, and the new Frank Gehry tower.
"These are all forms that appear in his work. So I thought it would be exciting to see his work in a public context. It's a really fantastic contrast that I think brings out the language of Sol's work in a very striking way," said Baume.
The exhibit will be on display through December.
Check out LeWitt's sculpture on view in City Hall Park in the slideshow below.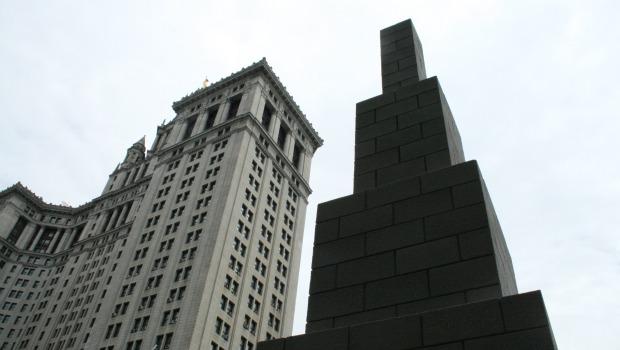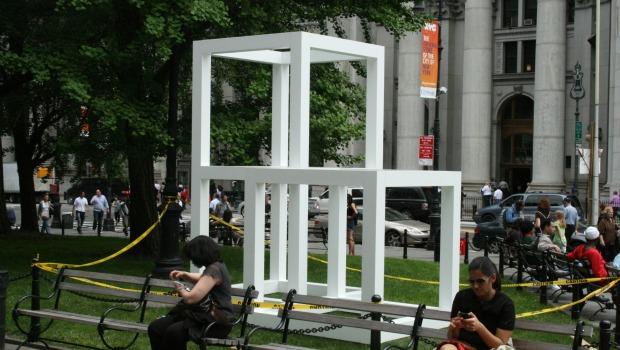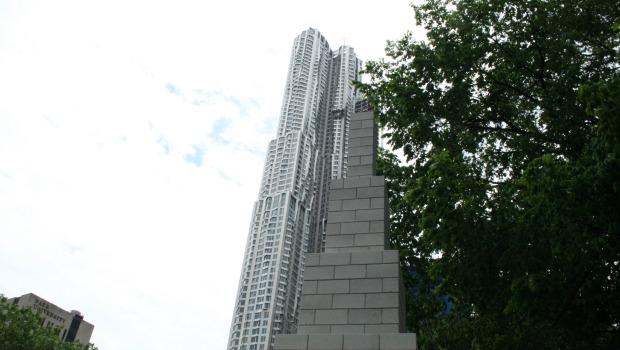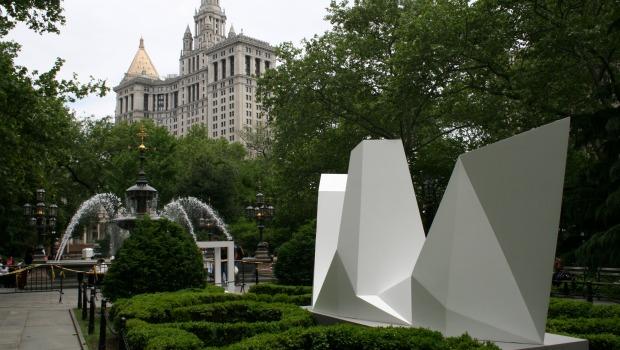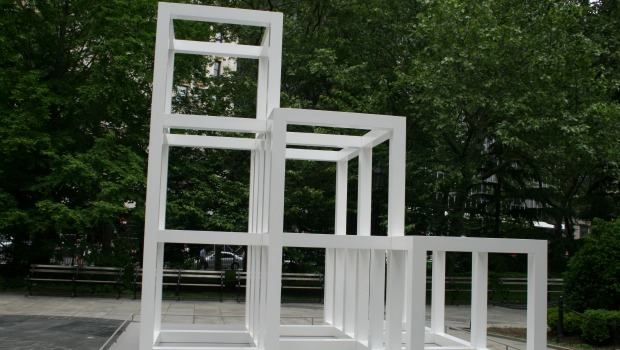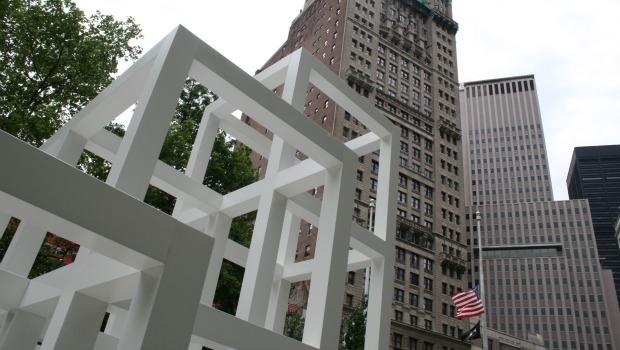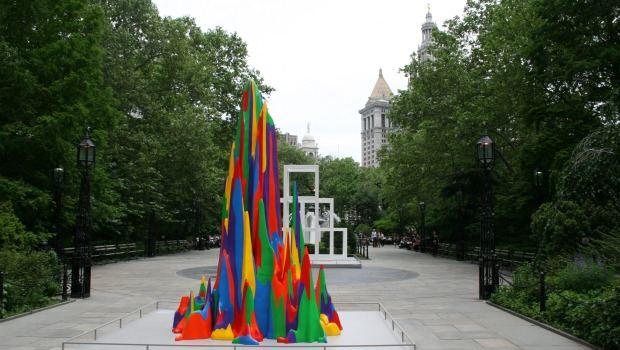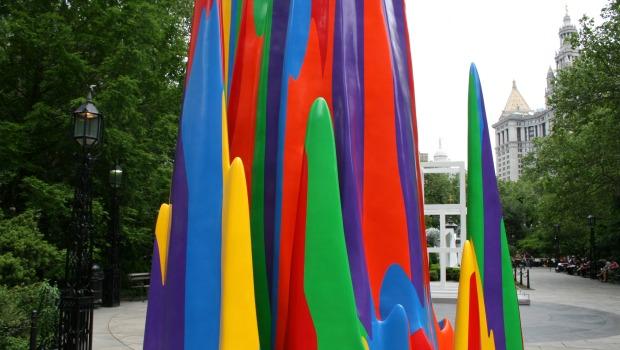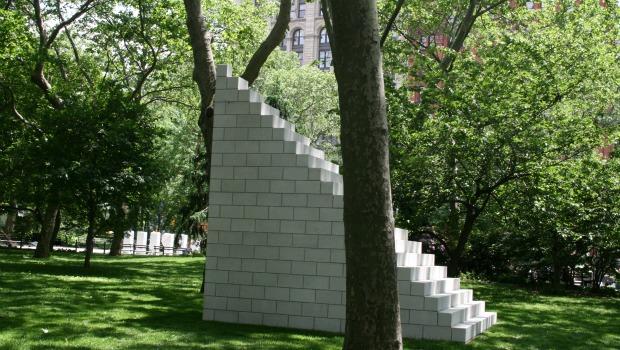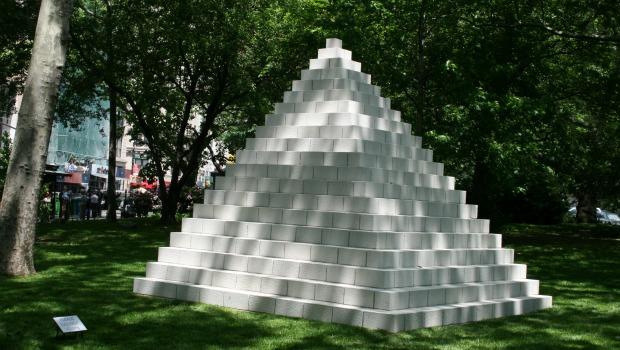 of