Did Newt's Political Career Peak Too Early?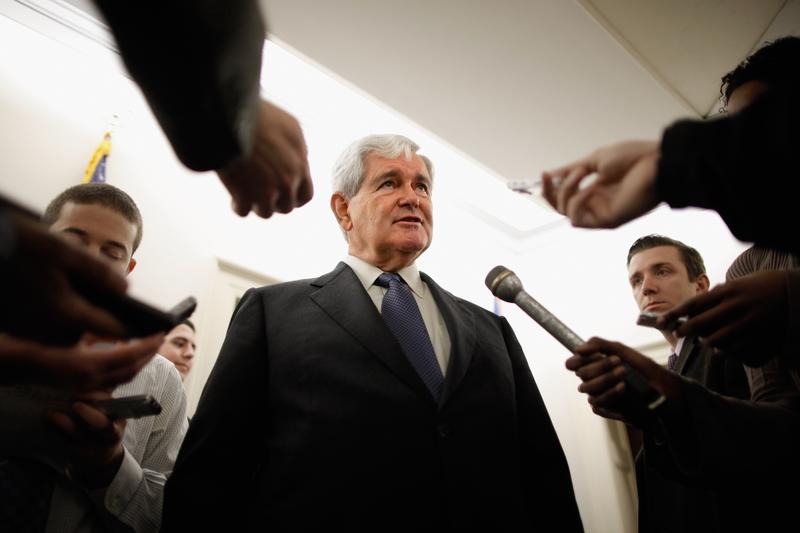 I admit when I'm wrong -I didn't think Newt Gingrich would actually run for president. He struck me as the type to always toy with the idea but never actually jump in. Also, it seemed clear, and I thought Newt understood, that the Republican field has all sorts of candidates, but none lack a base quite as much as Newt does.
Since he announced his run, he's hit some roadblocks. It's not his wife's Tiffany jewelry so much as his criticism of Paul Ryan's budget plan that caused the tidal wave of anti-Newt sentiment in conservative circles.
It was surprising to hear Newt, who many remember as the small government-promoting cheerleader of the Contract for America, say that Ryan's plan was "too big a jump". His attempts to dial back that criticism was even worse. He actually said that anyone quoting comments he made was perpetrating a "falsehood." Slate's Dave Weigel tweeted "Newt's encounter with the new media spin cycle reminds me of the dude in "Shawshank" who got out of prison and had no idea how to live"
Ultimately, that is really Newt's problem. It's not that he isn't conservative enough or that he doesn't have the right positions to succeed in a Republican primary. He's been around the block and knows the political game, which hands to shake, which fairs to attend.
And yet his experience is so dated that he's grappling for a foothold when he should be leading the way. He's struggling in this new media universe he doesn't understand. As Dorian Davis wrote in the Daily Caller "his biggest obstacle isn't his moderation or even his flip-flopping; it's that he peaked at the same time as Alanis Morissette."
The GOP needs some fresh blood, not recycled leadership from 15 years ago. Newt remains a powerful conservative voice, but it would be better for all of us if that voice remained outside the presidential race.
Born in the Soviet Union and raised in Brooklyn, Karol Markowicz is a public relations consultant in NYC and a veteran of Republican campaigns in four states. She blogs about politics at Alarming News and about life in the city with her husband and baby at 212 Baby. She can be followed on Twitter.