Niche Market | Vintage Scooter Repair
New York is a city of specialists from foodies to academics, laborers to shopkeepers. Every Wednesday, Niche Market will take a peek inside a different specialty store and showcase the city's purists who have made an art out of selling one commodity. Slideshow and video below.

Scooter Bottega
65 Union Street
Brooklyn, NY 11231
When it comes to vintage scooter repair, a quaint, one-room shop in Red Hook specializes in the craft. Scooter Bottega — with just enough room to work on two scooters at once — is filled with antique posters and photographs of smiling scooter riders tacked to the wall above the tool rack.
Shop owner and vintage scooter lover Robbie Rhodes came to the U.S. from Britain and decided to stay after meeting his wife, a Vespa rider. He bought the store three years ago from its original Italian owner, and when another local scooter repair shop closed acquired many of its clients and its head mechanic, Kevin Ballinger. About half the service and restoration work at the shop is done on old scooters and half on new ones.
"If they've got their original engines in then parts of the engines wear down. But you can always fix them and keep them running, so they'll just keep going on forever, hopefully," said Rhodes.
A tune-up on a modern scooter typically takes an hour and costs about $100. But Rhodes said there's no time limit on vintage work.
Customer Noel Rycroft owns two Vespas — one that he likes to tinker around with, and a second that is his primary means of transportation. He was visiting the shop for a new battery and to exchange some scooter jargon with Rhodes. 
"The new one I'm more inclined to bring here because I'm scared of it, but the old one I'm more inclined to open up and fiddle with it because it's already broken so I can't do much worse," said Rycroft.
Why only scooters?
Because there's other shops doing motorbikes. The vintage scooters and the modern scooters is a little bit more of a niche, and that's what I'm passionate about. That's why I got into it in the first place, so that's why we stick to the scooters. Let other people do the motorcycles.
How did you learn this business — the service and repair?
Just by working on bikes of my own, really. When I used to have scooters in England it was just a matter of, if you wanted them to run you just had to get your hands dirty and kind of learn that way. And once you get to know them, they're pretty easy to get around — just a bit of patience and trial and error until you get it right.
What's unique about vintage scooters?
They just made them differently. They're all made out of steel. They're built to last. These bikes from the 1950s, 1960s, they've still got those original engines in. These things will sort of go on forever. There's a lot of history to them. A lot of them are like pieces of art, just really pleasing to look at and a lot more fun to ride. You've got manual gears and clutches on a lot of the vintage bikes. With a lot of the modern scooters they're electric starts and they're all automatic clutches. Also fun to ride but you don't tend to have to get your hands as dirty on the modern ones as the old vintage ones.
What do you like about the vintage ones?
The fact that they just look really cool. I like vintage stuff, things that look old. They way they were built, the whole style about them, what they represent. To me, growing up with scooters in the U.K., they represent the fact that a lot of the young people used to ride them in the '50s and '60s, so it was a cool piece of history to ride around on.
Video by Ryan Murdock: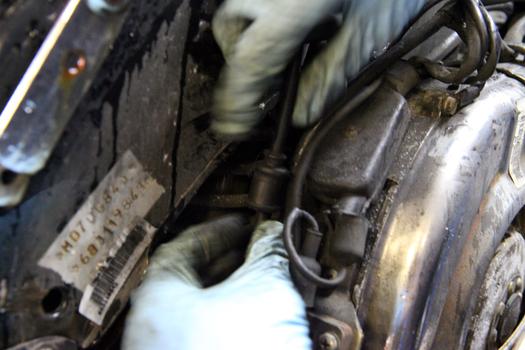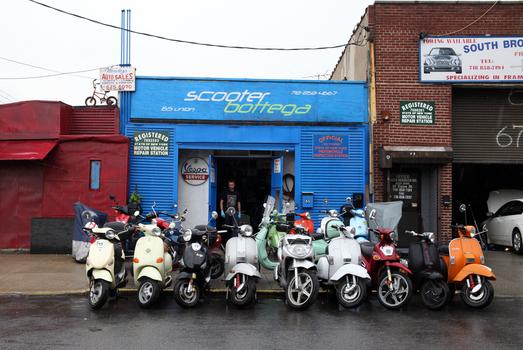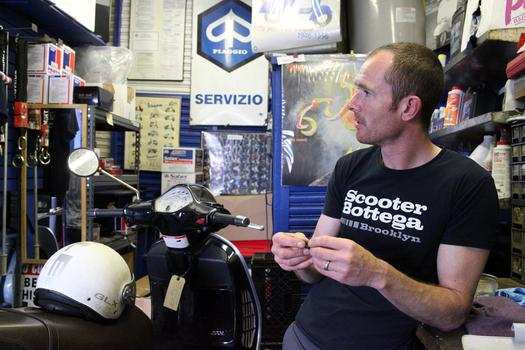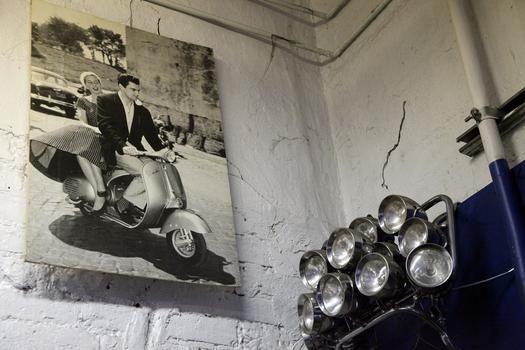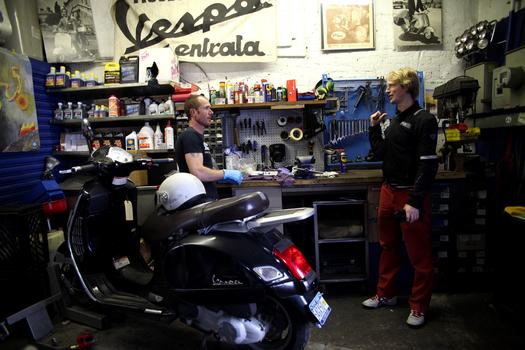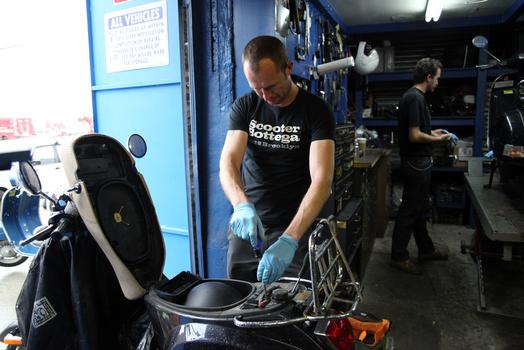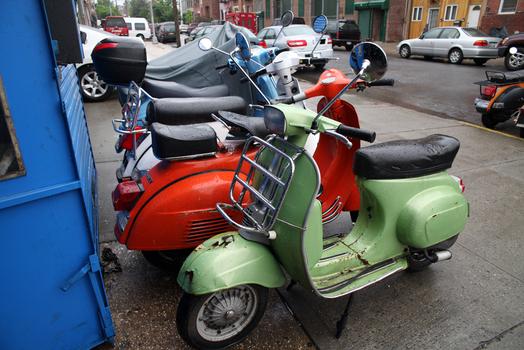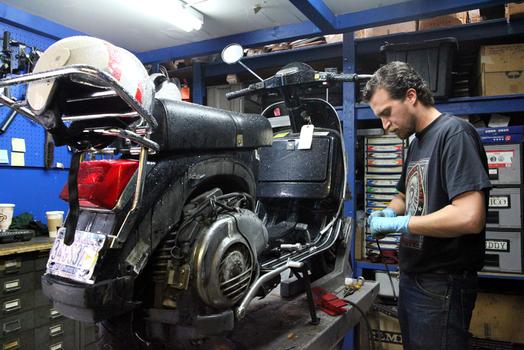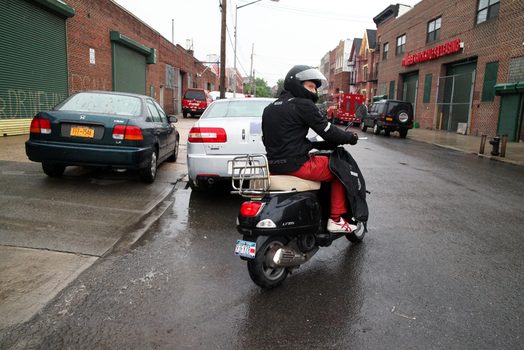 of