A City Park Where Lighting Up Is Still Lawful
The city's public park smoking ban went into effect Monday, but there's one park in the city where the smell of smoke is still celebrated.
On the 44th anniversary of Paley Park in Midtown, the heir to the Paley cigar company, Bill Paley, invited fellow tobacco enthusiasts for a smoke in the fine-free zone insde the park created by his father. Dozens of smokers from across the city stopped by for a puff in the tobacco oasis.
"When smoking cigars becomes restricted, I want to let people know where they can come, sit back, relax and enjoy this city," said Paley, the two- to three-cigar-a-day smoking mogul. 
Paley is the son of William Paley, the media mogul who founded CBS, whose father was a Ukrainian immigrant who started La Palina Cigars. The "vest-pocket park," created by William Paley is private, therefore not under the smoking ban restrictions. 
"I was born on a used car lot and cigars are part of it," George Mandler, 59, said.
He said he started smoking cigars at 9-years old, and said the ban isn't going to stop him from lighting up in public parks.
"But I'm respectful of other people's space," he said. He thinks banning it in bars and restaurants was reasonable, but "extending it to public parks is going too far."
Few smokers saw the event as a protest, rather a social event for discussing their odorous habit.
"It's nice to know a place where we aren't considered evil or the enemy," said Barry Stein, 42, from Brighton Beach, a smoker of 14 years who said he understands why the ban exists but still wishes there was a place he could still smoke in parks.
Sally Sorkin, 65, one of two females cigar enthusiasts at Paley Park Monday evening said she loves the parks and understands the reason for the ban but finds the smell of the dog park to be just as unpleasant: "They've got a dog corner for god's sake, why not a place for smokers?" she asked.
Ron Melendi, the general manager of the cigar shop De La Concha, called the ban "prohibition through increments." He fears the city is overreaching and believes next smokers won't even be allowed to smoke on sidewalks. 
As the sun faded and the Paley Park waterfall began glowing the same color as the cigars choking the air around it, Bill Paley climbed the granite stairs for an impromptu speech to devotees of rolled tobacco. He described the park his father created as an oasis for people to express their freedom.
"You'll always be welcome here," he said smiling with open arms. He examined his cigar, little more than a nub, and took a deep puff.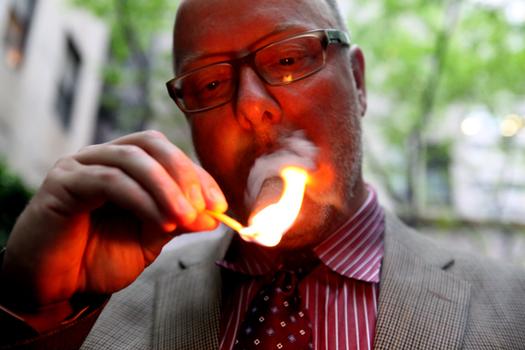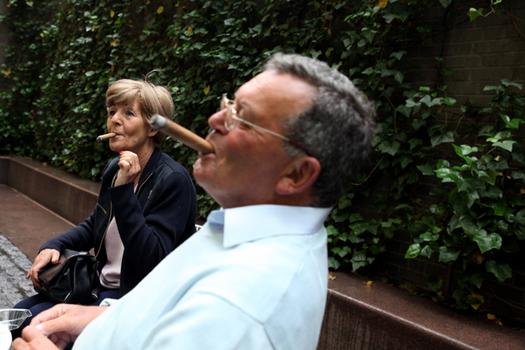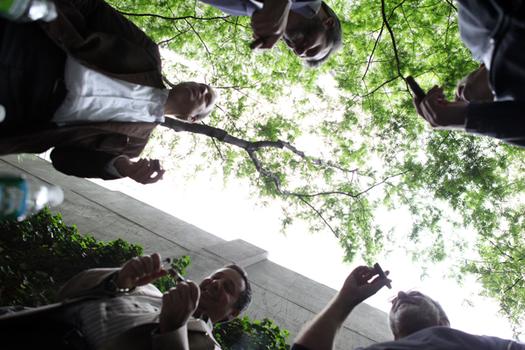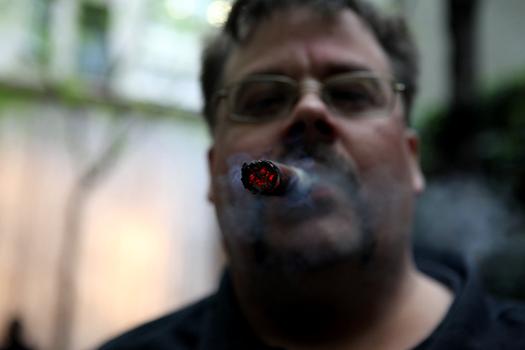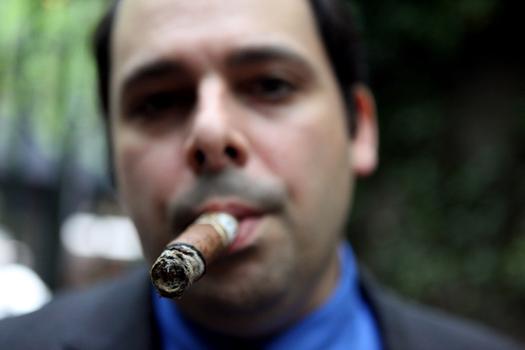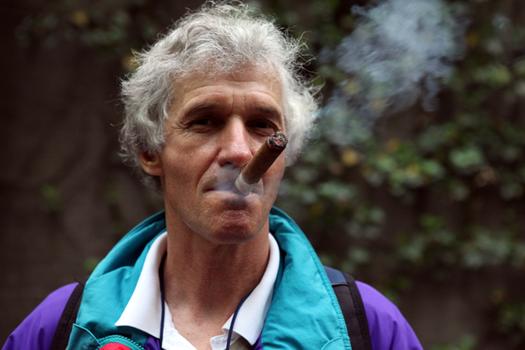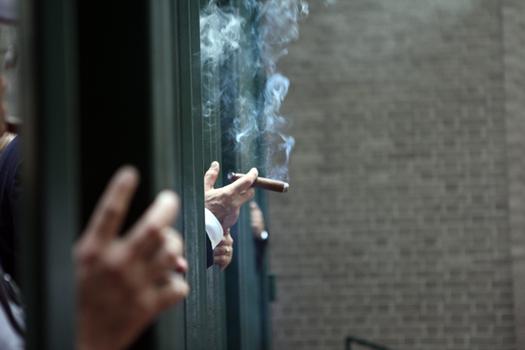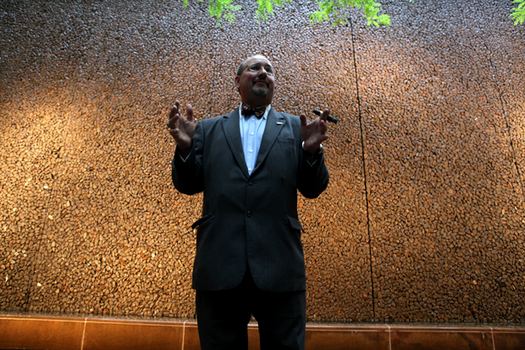 of