Stucknation: Cutting, but Not Rethinking, the FDNY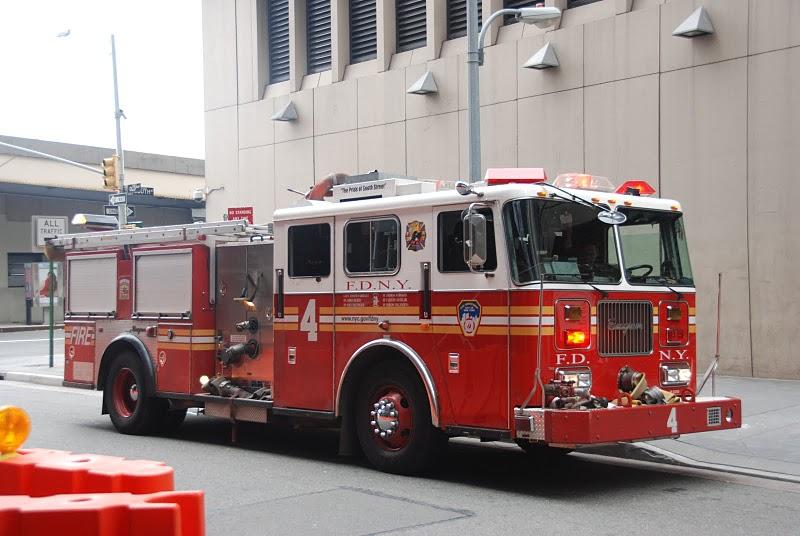 Almost a decade after the September 11th attacks, which led to the deaths of 343 local firefighters, federal and state budget makers are cutting support for local fire departments. Thousands of firefighters have lost, or are losing their jobs.
In New York City, faced with billions in cuts from the federal and state governments, the Bloomberg administration is contemplating the closure of 20 fire companies. 
The City's Uniformed Firefighter's Union say the cuts are wrong-headed and cited the following FDNY statistics:
Since 2001 FDNY emergencies are up 16 percent 
Post 9/11 the FDNY is first responder to chemical, radiological, biological and nuclear threats  
The FDNY now has 900 less firefighters than before the 9/11 attacks
2010 was the busiest year in the 145-year history of the department
FDNY Emergencies are up 539 percent since 1960.
Glenn Corbbett is a professor of fire science at John Jay College and a nationally recognized expert. He says New York City, like much of the rest of the country, is missing a critical opportunity to bring their fire services into the 21st century as they grapple with the need for cost cutting.
Corbbett says New York City Mayor Bloomberg's decision to consider cutting 20 fire companies with out a comprehensive independent review of all of the city 300-plus fire companies means the city won't update a deployment that dates from a century or more ago when firehouses were sited to facilitate manual and horse drawn equipment.
Corbbett says that's a can the city can't afford to kick down the road because many city fire houses are at least a century old. They originate from when men or horses had to physically pull steam boilers weighing several tons that were used to power water pumps to the scene of a fire.
"Horses also of course have limitations on how far they can draw a piece of equipment," said Corbbett. "For example there are a lot of hills and steep grades."
Corbbett says the city, and other municipalities with similar budget woes, are way over due for independent expert panels to evaluate how their fire assets are deployed and sited.
"As the demographics of a city change, as housing densities change, as the type of occupancies - industrial, or commercial, residential, institutional - those kinds of occupancies changed over time - the firehouses did not, so they stayed where they are," Corbbett says. "Which of course speaks to the desperate need really to do a comprehensive analysis as to where our fire companies should be."
Corbbett sat on a 2003 Blue Ribbon panel appointed by former City Council Speaker Gifford Miller and Mayor Bloomberg. HE was one of two dissenting votes that signed off on the closing of six firehouses.
Corbbett says a lot can change in a century and just finding fire houses to close is only part of the work to be done. "Perhaps we should be opening firehouses at different locations," posits Corbbett. "They are areas of the city that are under served" like parts of Queens and Staten Island where the residential population has increased, said Corbbett.
New York City Public Advocate Bill DeBlasio says based on the public FDNY stats, 18 of the 20 targeted for closure will mean response times will exceed the National Fire Protection Association's four-minute response standard, meant to prevent fires from spreading beyond a single room, after which the risk of civilian death triples and property damage increases more than eight-fold.
"The way we are doing this is exactly the wrong way. This is the worst way," said DeBlasio who worried the process would be dominated by backroom politics. "The current process is arbitrary. We need one that is comprehensive and transparent."
The day after the release of the list of at risk-fire companies - which included two from lower Manhattan - Bloomberg and other politicians were in that very neighborhood promoting tourism for the historically rich district. Congressman Jerrald Nadler extolled the district's post 9-11 rebound.
"This Congressional district added more population than any other district in the state of New York and much of that is because of the population addition," said Nadler.
The mayor was asked to justify why his administration was contemplating closing two firehouses in the increasingly populous Lower Manhattan neighborhood that is also considered the nation's top terrorist target.
Bloomberg said during his tenure the city's fire death rate had declined even as the number of firefighters had declined. For him the FDNY is a good example of his Amminoistration doing more with less.
With both the federal government and state governments increasingly abandoning city governments, Town Halls face tough choices. And the local fire house is a tempting target because by the latest stats provided by the U.S. Fire Administration, the rate of death by fire in the U.S. is less than half of what it was in the late 1970s and down by 20 percent since 2003.
Changes in human behavior on issues like smoking, more stringent regulations for things like smoke detectors and something like the Consumer Product Safety Commission's imposing mandatory safety re-designs on the hundreds of millions of disposable lighters have all helped.
And yet by international standards our 14.1 fire deaths per one million people is two to two and half times higher than European nations. That means of the 25 industrialized nations ranked by the World Fire Statistics Center, the U.S. ranks in the top 20 percent of fire fatalities.
The U.S. Fire Administration suggests the disparity may be related to the U.S. emphasis on fire suppression versus the more proactive fire prevention strategy that relies on more inspection and education used by the countries with the lower fire fatality rankings. Corbbett says in addition to re-purposing fire officers to do more inspections and community outreach, the 21st century will require they gear up for the well documented increase in emergency medical calls that are only projected to increase as the baby boomers age.
Being proactive saves life and property. And as we saw in just the last few weeks in New York City with five fire deaths related to illegally subdivided apartments, much could be accomplished by increasing inspections especially in poorer communities where exploitative housing situations proliferate. Public costs need to come down and every fire company should not be automatically kept in service. But let's not miss the opportunity of the fiscal crisis to reimagine a fire service for the century we are in.