Binary Code as Art: Ryoji Ikeda at the Park Avenue Armory
At first glance, Japanese artist Ryoji Ikeda's new installation at the Park Avenue Armory might look and sound like white noise. As a series of bleeps and digital hiccups come through the speakers, projections flash in black and white on 45-foot screens underfoot as well as vertically.
The project, called "the transfinite," is part of a series of audio-visual works by Ikeda that Time Out New York music editor Steve Smith calls "datamatics."
Ikeda used data from projects at NASA and the Human Genome as well as others to make sounds and projections that give viewers the sense of vertiginous falling. As codes of binary coast up and down the massive screens and bars of black-and-white light roll past underfoot, it's only the viewer's shadow that seems grounded in reality. 
"The experience is kind of like being inside the Matrix if you remember those films," Smith said. "You get the sensation that there's binary code sort of flowing behind everything in nature and that somehow you've been allowed to glimpse underneath the surface and see the mathematics that surround us." 
Smith also likened Ikeda's work to giving the experience of being in a rave, and said two of his coworkers came back from Thursday's press preview looking overwhelmed.
"They were kind of speechless. Their eyes were really big and their jaws were hanging a little bit," he said. "They were still processing all of the stuff that this piece had confronted them with."
Ryoji Ikeda's "the transfinite" will be at the Park Avenue Armory from Friday, May 20 through June 11.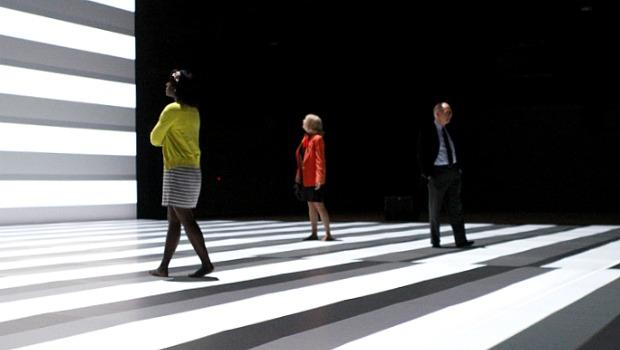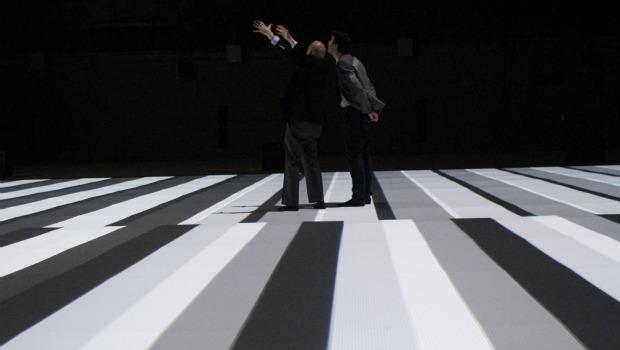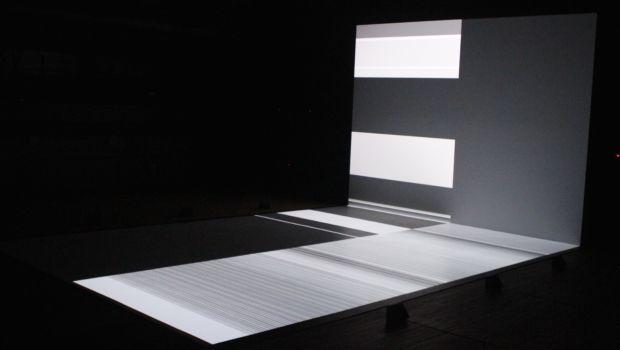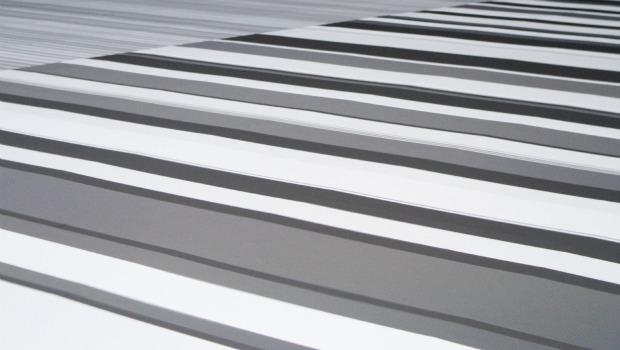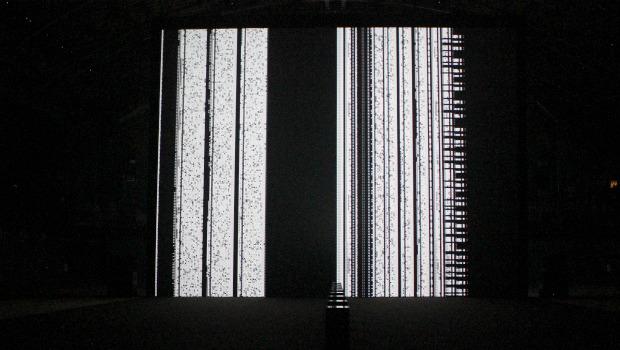 of