Iowa Caucus Reverberations: Is America Beautiful Without Medicare?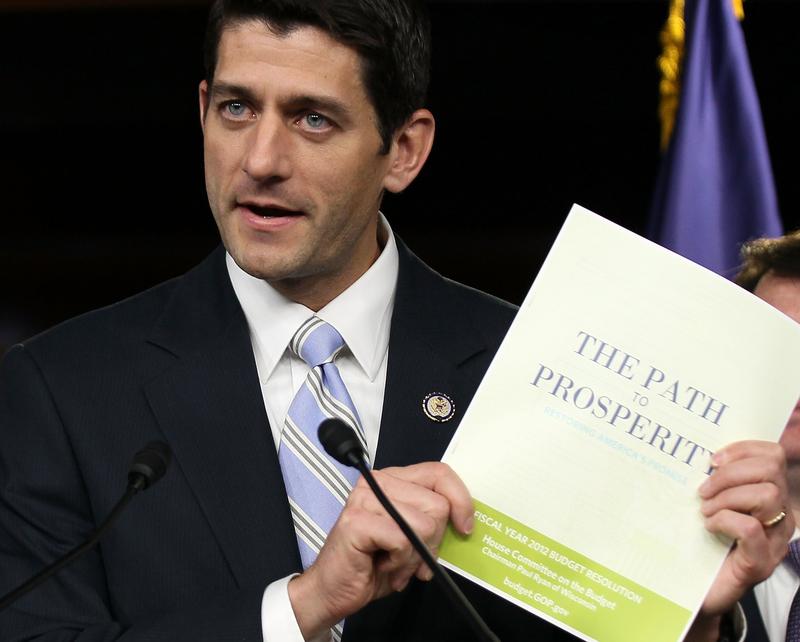 This has been a week of incredible political developments. In Iowa, Newt Gingrich's campaign swing through the state exploded in his face. He criticized Paul Ryan's Republican budget proposal to privatize Medicare and called it "right wing social engineering." Then Politico reported that he carried as much as $500,000 in debt at Tiffany's swanky jewelry store.
That resulted in this exchange at an event during his opening tour:
IOWAN: What you just did to Paul Ryan is unforgivable.
GINGRICH: I didn't do anything to Paul Ryan.
IOWAN: Yes, you did. You undercut him ... [expletive?] you're an embarrassment to our party.
GINGRICH: I'm sorry you feel that way.
The comments to the video were brutal.
"I share that sentiment. Newt Gingrich is an embarrassment to the Republican Party. He is our Al Sharpton. Just a blow hard, self promoting a-hole and nothing more."
"Last week New Gingrich was stale bread. This week he is toast."
All this came as opponents of the Republican plans started a campaign with a powerful commercial sure to go viral showing a nice old lady being pushed on her wheel chair through a handicapped accessible and lovely park. The video turns dark when … well you check out the video for yourself and you'll see! 
Powerful stuff don't you agree? I suspect it will go viral.
Let me remind you that the Iowa caucuses are not about Newt or Sarah Palin. They are about Iowa sending on to New Hampshire and South Carolina someone who can get the nomination and then get elected president. What has happened so far, Haley Barbour dropping out, Donald Trump going down in flames, Mike Huckabee saying no is exactly what the caucuses were designed to do.
We test-drive these wannabe's. If they can't survive Iowa they probably would have tanked in the rest of the country. Isn't it better to have some of the dead wood fall off the tree early in Iowa than later in the game when there is no time for the party to find someone who could win the general election? I think so. You don't want to build an airplane and produce it without test flying it. The Iowa caucuses are the testing ground for politicians. The one's who survive the media scrutiny, no the media FRENZY, are presidential material.
This year has been unusual because it looked like many potential candidates would not run because the Iowa GOP was too conservative and self-appointed candidate screener Bob Vander Plaats was threatening any candidate who would not dance to the ultra conservative tune of the Tea Party Movement would be ineligible to run in the 2012 caucuses. It got so bad that Iowa Governor Terry Branstad had to issue a special invitation saying that Iowa was open to all candidates and admission that the party is deeply divided and that the most conservative elements have taken over the party even to the chagrin of the remaining party leadership.
There has been talk that due to all of these developments this may be the last year for the Iowa caucuses. To which I would say what the caucuses would respond, "The news of my death has been greatly exaggerated."
Still, this year has produced a "disturbance in the force" of the caucuses, which have generally been seen as civilized, and if I may coin a phrase "Iowa Nice." If this years caucuses become Chicago style hard knuckle political events then why not start the presidential selection in Chicago?
Steffen Schmidt is professor of political science at Iowa State University, blogs for the Des Moines register and WNYC "It's a Free Country," and is Chief Political Correspondent for Insideriowa.com