Bloomberg Lobbies GOP Senators on Marriage Equality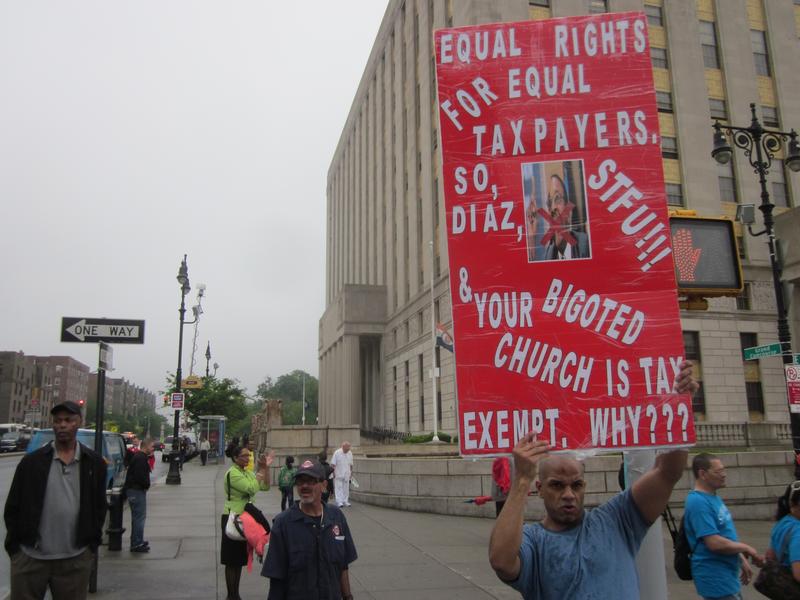 Albany, NY —
Mayor Mike Bloomberg is the latest elected official to lobby Republicans in the New York State Senate to pass a bill to legalize gay marriage. Bloomberg said he told GOP senators who have been leaning against voting for same-sex marriage that, in the end, they will be on the wrong side of history if they do not change their minds and vote yes this session.

"The longer the Senate obstructs marriage equality, the higher the price they will pay, not only in the history books, but at the polls," said Bloomberg.

The mayor, who was joined by New York City Council Speaker Christine Quinn on Tuesday lobbying trip, also appeared to differ with Governor Andrew Cuomo's strategy. Cuomo says he won't introduce a bill until he knows he has the votes in the Senate. Bloomberg says an "up or down" vote would put senators on the record.

"The public has a right to know where their legislators stand," said Bloomberg, who said private "pronouncements" or "off the record" commitments aren't "appropriate".

The billionaire mayor also promised to back any Republican senator who votes to approve gay marriage in future re-election campaigns, whether or not they agree on any other issue.