Mixed Feelings about Trump's End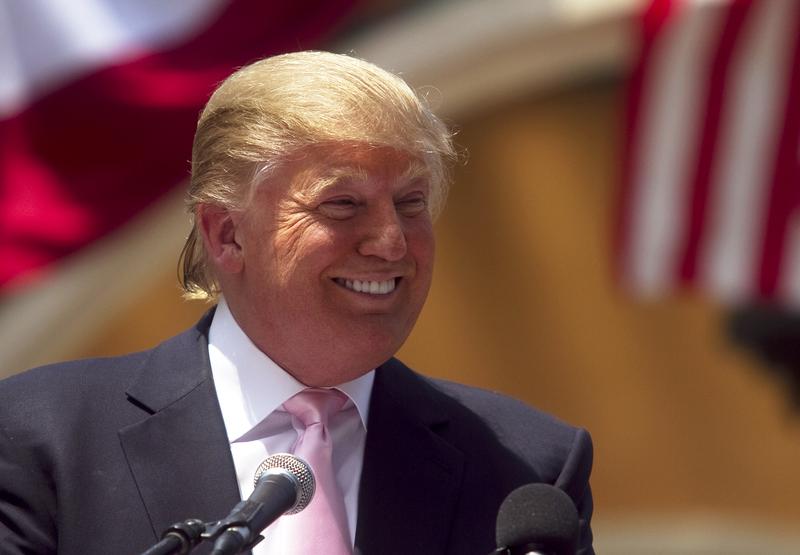 There has been a swirl of reaction to Donald Trump's announcement that he won't run for president after all. Many aren't surprised. After all, he never really established a formal exploratory committee. He did say he was serious, though. "I have never been so serious as I am now," he told ABC's Good Morning America from a seat on his private plane back in March.
Well, he seems to have changed his mind.
Some folks are disappointed. Anne called in to the Brian Lehrer Show this morning before Trump sent out his statement to say why she'd vote for Trump.
I'll tell you why. He's not a lawyer. He's not a academician who is completely balled up with the theory instead of the practice. He's a real down to earth business man and not only that, I think I would step up and collect signatures and do whatever I could for him.
Comedians are disappointed too. Andy Borowitz tweeted after the announcement: BREAKING: Comedians Beg Trump to Reconsider
And two more jokes followed, just a few minutes apart — all about hair.
Trump on his decision: "I want to spend more time with the family of ferrets who nest on my head."

Trump Decides Not to Throw Hair in the Ring
New York comedian, Mike Birbiglia had a suggestion for the Donald: "I think Trump did the right thing by returning to his first love: himself. It would be nice if upon his departure from the race he offered to license his last name to other candidates with, of course, his trademark gaudy lettering."
In a Quinnipiac University Poll released at the beginning of the month, the public responded to the idea of Trump's campaign. 58 percent of American voters said they would never vote for him for president. The 58 percent included 32 percent of Republicans, 81 percent of Democrats and 59 percent of independent voters. None the less, Trump was convinced he could win and he made that clear in his statement today.
After a tour through his very fancy, private club in Florida in March, ABC asked him whether he'd redecorate the White House. Trump said, it wouldn't be a priority, but redecorating the U.S. would be. "Part of the beauty of me is that I'm very rich," he said. But it looks like he may have caught a glimpse of the presidential post's salary.
The "real" Donald Trump tweeted: This has been a very difficult decision regarding the Presidential run and I want to thank all my twitter fans for your fantastic support.
This, just a few hours after tweeting a promotion for his "Fabulous World of Golf" tonight on the tube.
Back to business as usual.