Diaz Leads Thousands In March Against Same-Sex Marriage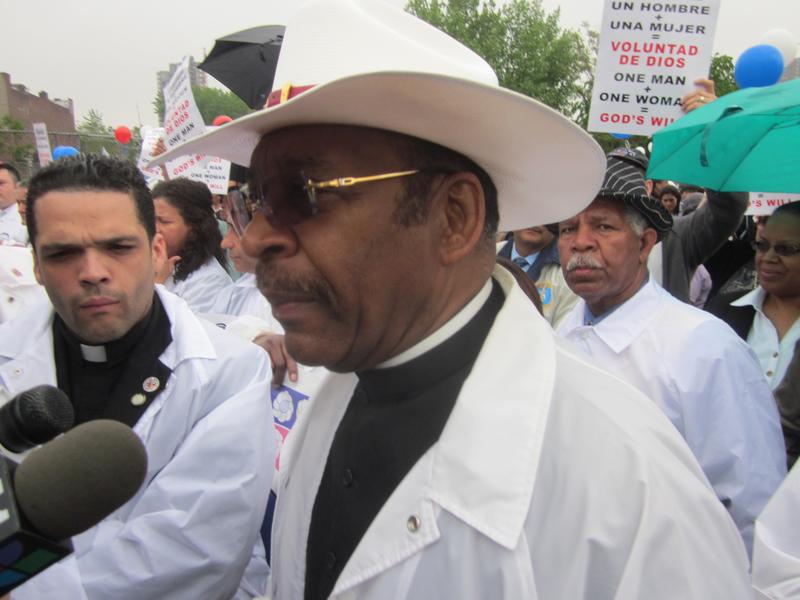 Thousands of demonstrators rallied in the Bronx on Sunday in opposition to same-sex marriage. The event, which followed a march through the borough's streets, was organized by State Senator Ruben Diaz, Sr., a long-time opponent of same-sex marriage.
"Cristo vive!" chanted many in the crowd as they marched through the streets -- "Christ lives." Some protesters held Bibles aloft, others held red and white balloons that were periodically released into the sky. At times, booming merengue music from a mobile sound system gave the march a celebratory feel, with demonstrators dancing and cheering.
One demonstrator, Bronx resident David Garcia, said passing a same-sex marriage bill would be "like giving a slap to God in the face and letting God know that 'We don't care about your morals, we don't care about your principles,'" said Garcia, who attends the House of Worship Christian Center.
Many insisted that they were not trying to condemn gays so much as reaffirm traditional marriage.
"We respect gay people,we are not discriminating [against] anyone. We do not have any prejudices against them. But we are against marriage between man and man, woman and woman," said Kittim Silva, a Pentecostal bishop.
Others indicated concern that society was not adequately resisting gay rights and suggested that politicians were pandering to liberal interests.
"It's a touchy situation," said a 77-year-old Irish-born Catholic from the Bronx, who only gave his name as Tom. "I was in the service 55 years ago, and there was homosexuals, but it was kept nice and quiet, behind closed doors. Fine, do your thing. But don't push -- they're pushing it down our throats today."
As demonstrators approached the Grand Concourse for their rally, they were met by a counter-protester, Carlos Archie, who is gay and carried a large sign reading "Equal Rights for Equal Taxpayers."
"They can do whatever they want to do, but when what they want to do trounces on my rights, then that's not right," said Archie, who lives in the Bronx. "I pay taxes just like they do and I deserve equal treatment under the law."
About fifteen other counter-protesters stood on a small hill overlooking the plaza, one of whom cried as she watched the large gathering of opponents. Among the group was Erica Diaz, the granddaughter of State Senator Diaz, who said she'd been kicked out of the Navy due to her sexual orientation. To her side was her girlfriend, Naomi Torres, who Diaz said she hoped to eventually marry -- but only if the laws changed in New York.
"There is no war in my family," said Diaz. "I respect my grandfather, I respect the fact that he's a firm believer on what he thinks is right. However, I have my own opinion on this issue. Basically I believe we should all be given a chance to exercise our human right to marry the person we love."
Governor Andrew Cuomo has been a vocal supporter of same-sex marriage but says he won't introduce a bill in the state senate until he knows there's enough votes for it to pass.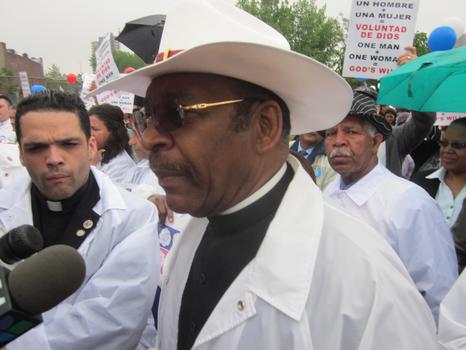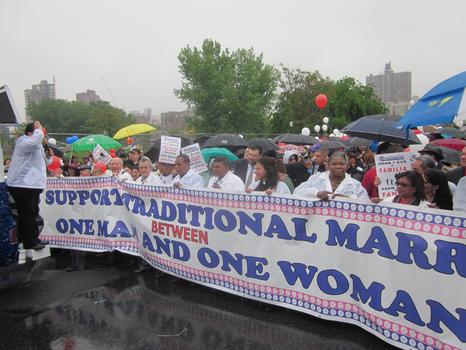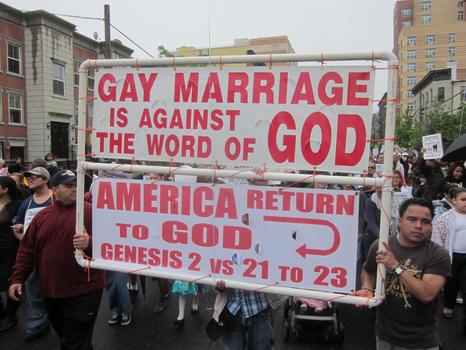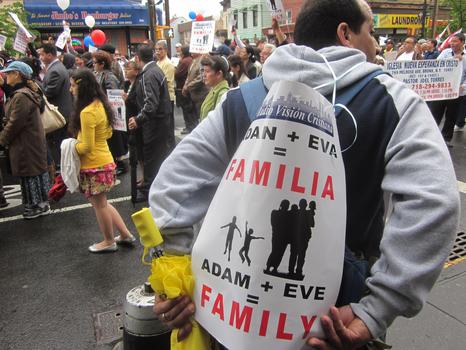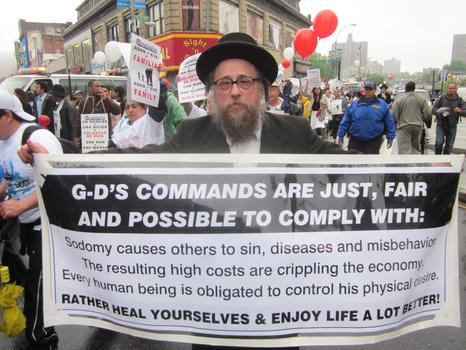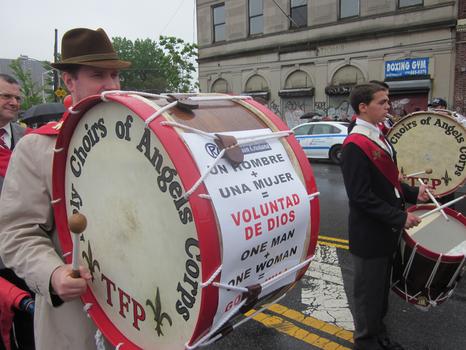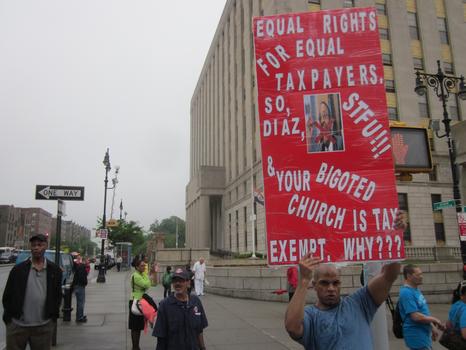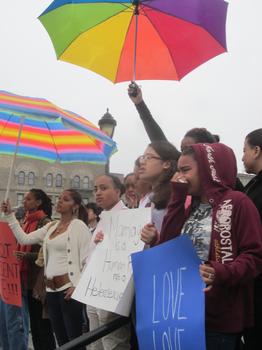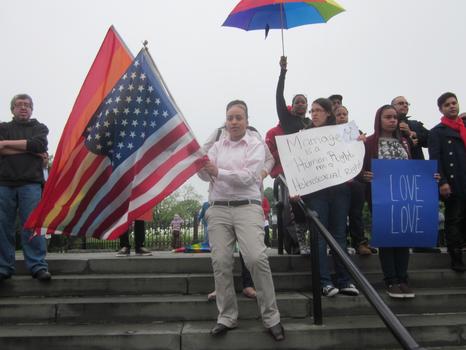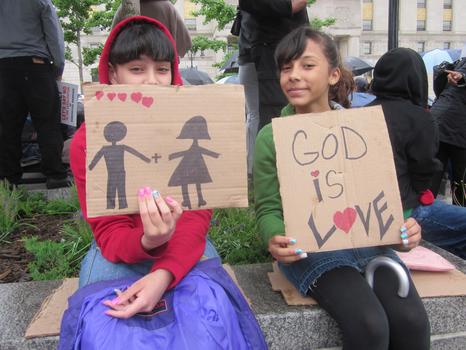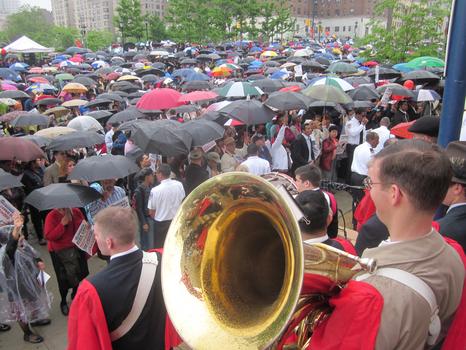 of