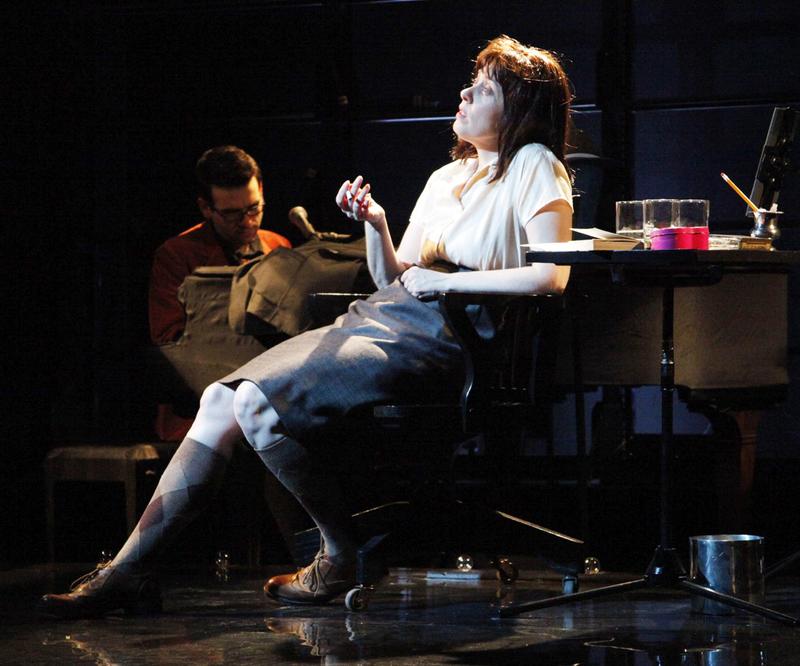 Singer-songwriter Suzanne Vega (of the massive 1980s hits "Tom's Diner" and "Luka") tells the life story of one of her favorite writers in the new one-woman show Carson McCullers Talks About Love, several decades in the making.
In nearly all her work (The Heart is a Lonely Hunter, The Member of the Wedding), McCullers wrote about the loneliness of misfits in a lyrical, almost musical, Southern Gothic style. She died at 50 after a troubled life: her husband committed suicide, and she suffered from serious health problems including alcoholism and strokes that left her an invalid at age thirty. But Vega's performance shows McCullers at her most charming and resilient. 
Vega wrote the show's music with Duncan Sheik, another pop star who began working in theater recently (Spring Awakening). They told Kurt Andersen about their collaboration, and Vega performs live.
Video: Suzanne Vega performs "Song of Annemarie (Terror, Pity, Love)"
Vega performs the song from her new play in Studio 360, with Joe Iconis (piano) and Andy Stack (guitar).
Music Playlist
Undertow (Instrumental)

Artist: Suzanne Vega

Album: Suzanne Vega

Label: A&M

New York is My Destination

Artist: Suzanne Vega

Album: Music from the Original Play "Carson McCullers Talks About Love"

Label: Performed Live in Studio

Harper Lee

Artist: Suzanne Vega

Album: Music from the Original Play "Carson McCullers Talks About Love"

Label: Performed Live in Studio