When it Doesn't Pay to Stay on Your Parents' Health Plan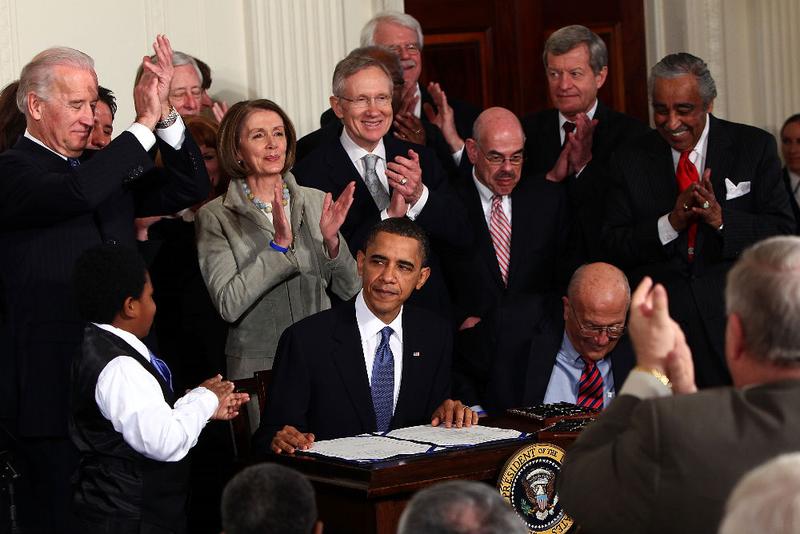 Health care overhaul: It's been over a year now, and while most reforms won't kick in until 2014, the signs so far have been troubling. Premiums continue to rise; for family plans, they went up by an average of three percent in 2010. Health care costs are climbing at a slightly slower rate than previous years, but not slow enough; for reasons of affordability, people are putting off or foregoing medical treatment.
Yet more people are insured. Private health plans got at least 600,000 new customers in the past year: under-26-year olds suddenly allowed back on their parents' plan. If a goal of reform was to expand coverage, then by that estimate, it's a partial success. We've improved access to the product. Has the product improved?
Recent experience tells me no. I am one of those 600,000 "adult children" back on mom's health insurance. (Take a moment to appreciate that phrase, "adult children.") Unfortunately, the insurance she gets from her government job is no good outside of the mid-Atlantic. When I moved to New York, we discovered that there were no in-network doctors in the state; my insurance benefit was contingent upon me getting hit by a bus, or a falling air conditioner, or any of the other sundry ways New Yorkers wind up in an emergency room. But if I want a dental checkup or a session with a specialist or a counselor, I'm paying out of pocket—or taking the Chinatown bus back to Virginia.
And yet our premiums are higher. So are the profits. The same New York Times story reporting that Americans are putting off seeing a doctor also reports that this is the third straight year private health insurers have seen record revenue.
This raises serious questions about what my family is paying for, and why rates are going up for a service that I'm not using.
"Initially, our response to [the under-26 provision] was, this is an extension of health insurance to a group in the population that might not have it, and therefore it's a good thing," said Dr. Oliver Fein, chair of the New York Metro chapter of Physicians for a National Health Program. Fein's organization advocates for a single-payer health care system, an idea that was scrapped from reform after 2009's "Summer from Hell."
While Dr. Fein is in favor of covering as many people as possible, he fears that re-insuring all those adult children simply gave the private sector more customers. "To the degree that the argument that extending this parents' coverage is used to keep the private health insurance industry alive and viable," Fein said, "we're not so enthusiastic about it. Indeed one of the things we predicted would happen has happened, and that's that health insurance premiums have continued to go up substantially."
To be fair, since those under 26 can avoid purchasing their own health plan, the result is more people with insurance, but the same number paying into the system. That would help explain the rising cost of a family plan.
But it still doesn't explain three straight record years for industry profits even as fewer people seek medical treatment. It doesn't sit well to be told that regulations and provisions in the new health care law will burden insurers, and then hear that profits are rising at the same time as premiums.
Of course, insurers blame premium increases on the rising health care costs. Robert Zirkelbach, a spokesperson for America's Health Insurance Plans (AHIP), rattled off a laundry list of culprits. "The prices being charged, the rate increases, the prescription drug costs, new technologies and drugs that are being developed every year with relatively little evidence of how they work," he said. "We need to move away from a fee-for-service based system."
AHIP offered that whatever the cause, health insurance profit margins are lower than we might think. "The profit margin in the health insurance industry is between 3 and 5 percent," said Zirkelbach. "Health plans are an efficient, low margin industry, and profits are not driving up cost."
Just because the margin is low doesn't mean the profits are. Measured in terms of percentage rather than real dollars, insurers' success looks more innocuous.
Last month, Kathleen Sebelius, the secretary of Health and Human Services, issued a rule mandating that insurers justify rate increases to federal and state authorities. AHIP was not pleased. Robert Zirkelbach characterized it as an attack on the industry that ignored the real drivers of health care costs he named earlier.
In a sense, he's right. Drug companies, hospitals and research labs enjoy far greater profit margins than insurers, incurring massive costs for innovations and procedures that may not work, opening themselves up to abuse and overuse—but they also provide the products and services that save lives and improve health. Provider profits generally inspire less outrage than insurer profits.
When making his argument, Zirkelbach pointed to an October 2009 white paper by Thomson Reuters called "Where Can $700 Billion be Cut Annually from the U.S. Health Care System?" Zirkelbach said that the paper showed defensive medicine and fraud or abuse were the top drivers of cost, not profits.
When making a counterargument, Wendell Potter pointed to the same paper. Potter was formerly an executive at the insurance giant Cigna; he left his post some years ago disgusted with industry practices, and has since been an outspoken critic of private insurance. In an editorial at the Huffington Post, Potter wrote, "A major point of the Thomson Reuters paper is that up to $700 billion that we spend on health care in the U.S. is wasted and that a big reason for that waste is our multi-payer system of private health insurance companies."
"Health care providers must deal with dozens of health benefit plans to bill successfully for services rendered," the report said. "Health plans must support systems for underwriting, claims administration, provider network contracting, and broker network management... Simplifying our health care system's administration could reduce annual health care costs by almost $300 billion."
A 1999 study from the New England Journal of Medicine found that administrative costs accounted for 31 percent of health care expenditures in the United States.
Whether they're going to insurers or administrators, the increased premiums my and many friends' families pay certainly aren't going to our health. Many fellow New York transplants also lack coverage for non-emergency care in the state. Indeed, it seems all that the under-26 provision ensured was that we'd remain in the private insurance system during years that many people my age have traditionally dropped out.
In another press release defending insurers from further scrutiny, AHIP President and CEO Karen Ignagni argued that premium review "must adequately factor in all of the components that determine premium rates, including…the impact of younger and healthier people dropping coverage." Last year, Health and Human Services and Cigna both predicted premium hikes as a result of adult children resuming coverage.
Private insurance added 600,000 new customers last year; first we're told that it would be more expensive to cover them, then that it would be more expensive not to cover them. Insurance revenue seems divorced from results and usage, and all we're told is that we can expect premiums to keep going up in advance of 2014, when all reforms will be in place. We can probably expect profits to rise as well.
Meanwhile, I'm still not seeing a doctor.