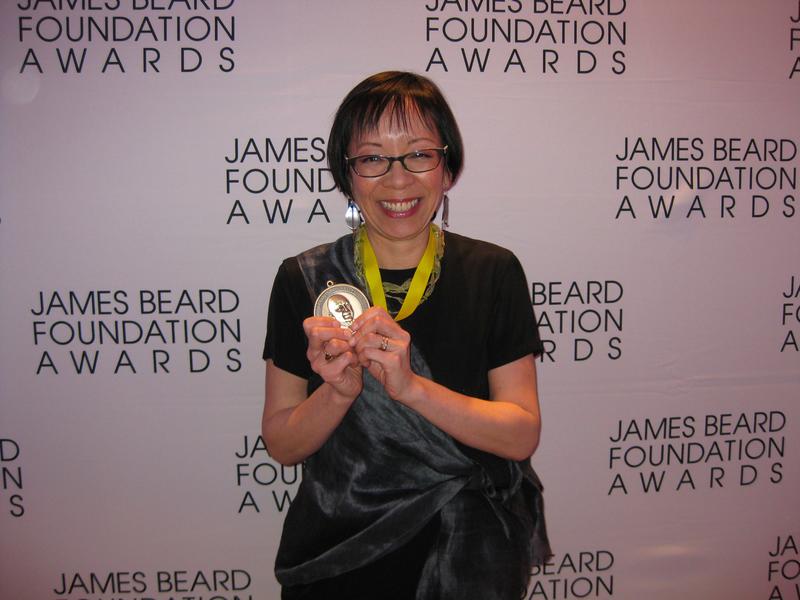 The annual James Beard Foundation Awards were held in New York on Monday night, and a few of those honored have been guests on the Leonard Lopate Show in recent years. Food is one of Leonard's favorite subjects, and he's had some rich conversations with chefs and cookbook writers.
Gabrielle Hamilton, the chef and owner of the East Village restaurant Prune, was named best Chef of New York City. She was on the show February 28, 2011, to talk about her memoir, Blood, Bones & Butter. She spoke with Leonard about her meandering path to becoming a chef and learning to love food.
Danny Meyer's Eleven Madison Park won the Outstanding Restaurant Award. He's been on the Lopate Show a few times. He spoke about barbecue and the annual Big Apple Barbeque Block Party in June 2007. He was also on the show in October 2006, and he spoke about how "enlightened hospitality" helped him create his renowned restaurants Union Square Café and Gramercy Tavern.
The Outstanding Service Award went to Thomas Keller's New York restaurant Per Se. He spoke with Leonard in November 2009 about cooking simple food at home, the many ways food and cooking evolves, and about his cookbook Ad Hoc at Home. 
Grace Young won for her cookbook Stir-Frying to the Sky's Edge: The Ultimate Guide to Mastery, with Authentic Recipes and Stories.She spoke with Leonard in August 2010 about cooking with a wok and shared recipes. She was also on in February 2011 to talk about the foods of the Chinese New Year.
Amanda Hesser's The Essential New York Times Cook Book: Classic Recipes for a New Century also won a James Beard Foundation Award. She was on the Lopate Show in March 2011 to talk about putting that book together and updating its 1,000 recipes. 
The Leonard Lopate Show has also won James Beard Foundation Awards! The "3-Ingredient Challenge" won Best Radio Show in 2009. Chef and cookbook writer Rozanne Gold came up with recipes on the spot when callers offered three ingredients in their kitchens. In 2007 we won for "Holiday Recipe Swap," with Michael Lomonaco. And In 2006 the Lopate Show won for "A Nose Knows," an interview with Ruth Reichl, Daniel Boulud, and Dr. Marcia Pelchat from the Monell Chemical Senses Center, about how smell affects taste.